Are your online learners dropping off at an alarming rate? Do you notice a sharp decline in signups or repeat enrollers? This article will help you identify the primary causes of eLearning dropouts.
How To Identify The Root Cause Of eLearning Drop Outs
Your latest eLearning course required a significant amount of time, dedication, and resources. However, for all that hard work to pay off, you need a steady stream of sign-ups and active learner participation. A high percentage of eLearning dropouts is cause for concern, especially if you don't know where the trouble lies. These eight techniques can determine the root cause of eLearning dropouts.
1. Evaluate Learner Engagement Reports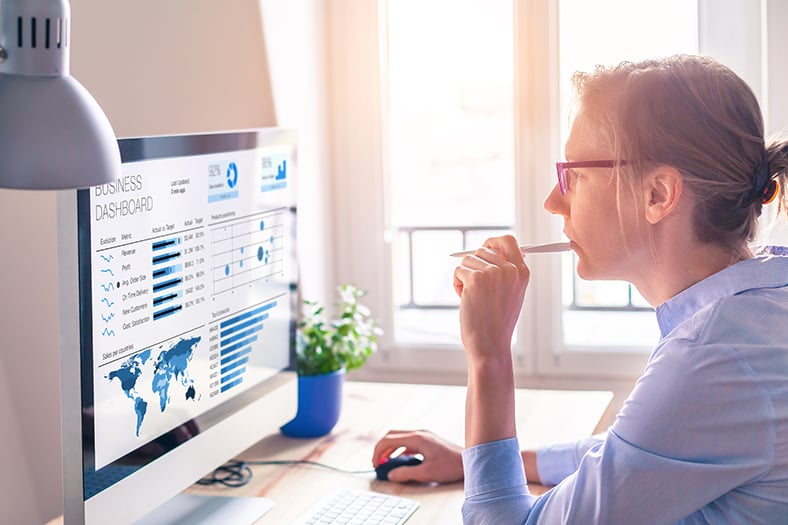 LMS reports can help you determine how online learners interact with the eLearning content and identify areas for improvement. For example, an eLearning course has low participation and online learners are clicking away within a matter of seconds. This may indicate that the eLearning content is not grabbing their attention, or they are simply not interested in the subject matter. Accessibility is another potential cause. Evaluate your LMS metrics and look for trouble areas that might contribute to eLearning dropouts.
2. Conduct Social Media Polls
Post a quick poll on social media to get honest feedback from your users, both past and present. It's anonymous, so people are more likely to share their thoughts and opinions regarding the eLearning experience. For instance, they might reveal that they were unhappy with the overall eLearning course design or lack of mobile-friendly resources. As a result, you can retain current online learners, and discover why former online learners dropped out so as to avoid the same mistakes. Keep social media polls short and sweet to respect users' time, and to get a more detailed diagnosis of the problem. A targeted social media poll allows you to pinpoint what's wrong and how to bridge the gaps. For example, what your online learners need to achieve their goals and how the current eLearning strategy is falling short.
3. Research Online Reviews
Search online for reviews posted by former online learners to see if there are any patterns. For example, most of the unfavorable reviews mention the navigation or disorganized eLearning course layout. Another option is signing up for automatic Google alerts, which allows you to receive notifications when someone mentions your eLearning course or company. Use targeted keywords to narrow down the results. For example, the title of your eLearning course or the topic combined with the name of your organization. It's also essential to interact with reviewers whenever possible. Leave a reply to encourage them to contact you directly or a link to an online survey that allows them to provide more elaborate feedback. They need to know that their voices are heard, which will also enhance your credibility and show that you care.
4. Gather Feedback At The End Of Each eLearning Course
Invite online learners to fill out a brief survey at the end of every eLearning course to collect their feedback. Then use your findings to identify pain points in your eLearning strategy. If they are reluctant to provide input, make it anonymous or offer them an incentive, such as a discount on the next eLearning course or a free eBook that relates to the subject matter. You may also want to schedule one-on-one meetings with online learners with extreme opinions. For example, they are particularly displeased with certain aspects of the eLearning course, and that will prevent them from signing up in the future.
5. Carry Out User Testing And Follow-Up Focus Groups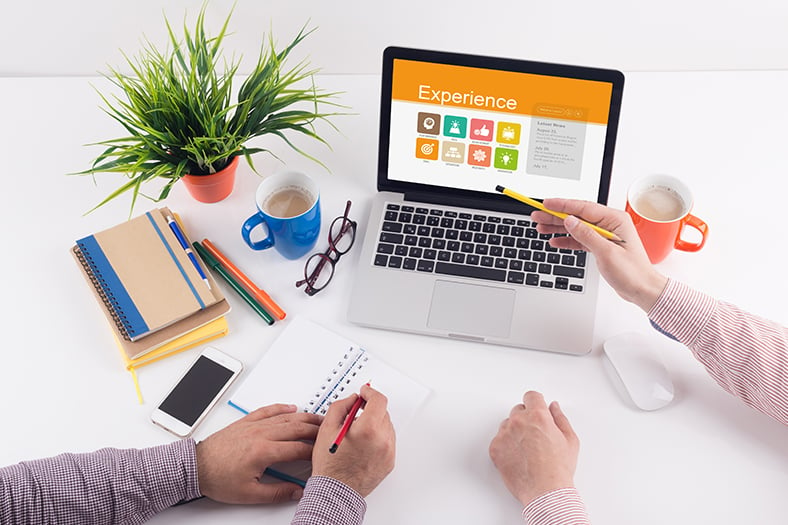 Invite online learners to test various aspects of the eLearning course design and then conduct a follow-up focus group. You might consider online learners who have taken another eLearning course in the past or those who are currently enrolled. Target questions to focus on areas for improvement you're already aware of, thanks to reviews and LMS metrics. Alternatively, invite dissatisfied online learners back to participate in testing rounds and see how you've improved. This also indicates that their opinions matter and you're striving to continually enhance the eLearning experience.
6. Send Post-Dropout Surveys Via eMail
Some online learners are more than willing to shed light on areas of the eLearning course that need fine-tuning. However, they may not know how to contact you to provide their opinions. In this case, eLearning drop-out surveys give them an outlet to interact with your eLearning company and share their concerns. They can even offer detailed responses that indicate why they dropped out and suggestions on how to improve.
7. Analyze Learner Satisfaction Ratings
Another LMS report to keep on your radar is learner satisfaction scores. Are they pleased with the eLearning course design and User Interface? Do they feel that the online instructor/facilitator should have been more involved? More often than not, there will be a common thread that you can trace back to eLearning dropouts Learner satisfaction ratings are also beneficial for other diagnostic methods. For instance, you can use the findings to create more effective online surveys that get to the root of the problem, rather than casting the net wide hoping to hit on a trouble spot through exhaustive research.
8. Host A Live "Course Recap" Event
At the end of each eLearning course, host a live event where online learners can share their insights and interact with online instructors/facilitators directly. This is also a golden opportunity for them to ask questions leftover from the eLearning course and learn about future eLearning experiences, such as an eLearning course that helps them build related skills. The secret to a successful feedback event is organization. Give them a list of topics you'll cover during the event and plan multiple sessions to accommodate different schedules.
These eight techniques will help you identify why online learners are jumping ship so that you can shore up your eLearning strategy and keep them engaged. Use Big Data to your advantage and reach out to past online learners to get their feedback. You can also host live events to engage with them directly and gauge their honest opinions.
Do you want to create digestible and accessible eLearning courses that will increase learner engagement and minimise eLearning dropouts? Read the article 8 Tips To Create Digestible And Accessible eLearning Courses to discover top tips to create accessible eLearning courses that lead to long-term knowledge retention and recall.
About Christopher Pappas
Christopher Pappas is founder of The eLearning Industry's Network, which is the largest online community of professionals involved in the eLearning Industry. Christopher holds an MBA, and an MEd (Learning Design) from BGSU. eLearning Blogger | EduTechpreneur | eLearning Analyst | Speaker | Social Media Addict