Each summer we welcome a couple of interns to join the team here at Administrate, usually as part of the development team. They typically arrive in June and work until September when they have to head back to university to continue their studies. They get paid a salary, and are treated as full team members with real responsibility for real projects - no tea making and photocopying here!
There have been several moments over the past 12 weeks where I've been enjoying my work so much that I began to wonder if I even wanted to go back to university. I came into Administrate assuming I would be working on a separate internship project but instead I have just been working alongside the other engineers as a somewhat inexperienced team member. I definitely feel that I've learned far more from working this way than on my own project, as I got to constantly deliver real value directly to customers but could always ask for help from my incredibly knowledgeable and helpful teammates. It also meant I have learned (among other things); how powerful test driven development is, how to search for an obscure method across a large codebase, and how to work in an agile team. These are things I would never be able to learn or fully appreciate at university or whilst working on my personal projects.
Administrate have a fantastic corporate culture. They really feel human-oriented in a way other companies don't seem to be. Everyone I spoke to loved their jobs. Being bribed with Pizza Wednesdays and free beer helps but Administrate go far beyond that and really try to help their employees improve. Lunchtime learning sessions spent watching videos on code quality, reading my test-driven development textbook, or listening to talks from other engineers on what they have been working on was invaluable to me and has really helped me improve as a software engineer. I've woken up every working day this summer excited to get something done. The four day week definitely helps with that. I don't feel like I would be any more productive working the extra day and it really helps keep a healthier work/life balance - which is exactly the goal! One-to-one meetings with a mentor who was interested in my personal development where I was free to discuss anything were also really useful and allowed me to ask extra questions, review how well I was doing, and get extra one-on-one practise with PHP from an expert.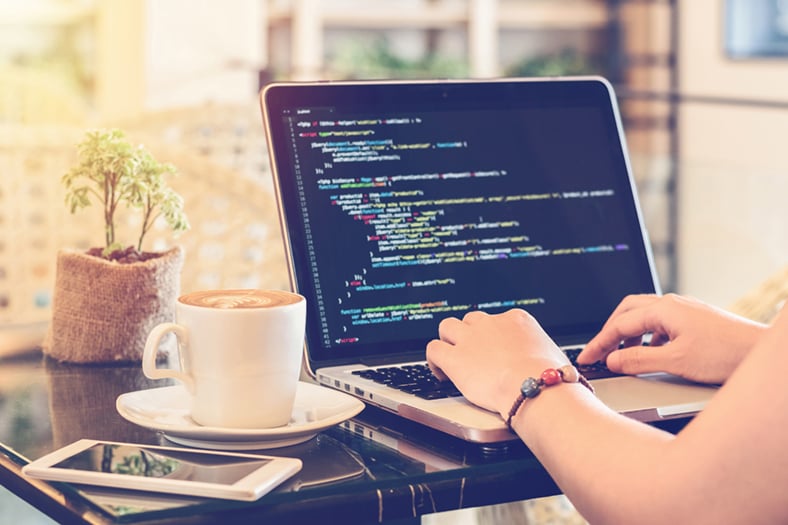 Prior to joining I only had a relatively small amount of programming experience with university coursework and my own personal projects. I also had no web development experience but found this wasn't a huge disadvantage. I had a great team around me to ask for help from and they quickly got me to the point where I could handle a ticket myself without asking for any help, which was a great feeling.
Another great feeling was receiving some customer feedback on a tiny piece of work I had recently done that considerably reduced load times for a lot of people interacting with a page daily. Customers from multiple organisations said how delighted they were with this fix. The feeling of being able to provide that kind of value to someone was incredible.
Working in an agile team was a new experience for me - I could really see a lot of the ways it increased productivity. There were ideas brought up in our continuous retrospective that were later implemented across engineering and seeing them go from an idea to a complete shift in the development pattern in a couple of weeks was fascinating. Receiving and giving code reviews and functional tests helped me not only get feedback on my own work but learn new ways of doing things by reading and reviewing work that others in my team had done.
My short time at Administrate has really helped me understand what it means to be a software engineer. It's shown me that a business can be run in a compassionate human driven way. It's been an awesome way to spend the summer and I've enjoyed every second of it.
If you're interested in an internship position at Administrate, make sure you check in with us in the early part of each year when we're interviewing candidates for the upcoming summer.