Had enough of monkeying around with individual feedback input? With our new SurveyMonkey integration you can easily send out customised SurveyMonkey surveys to your students from Administrate and have the results sync automatically with your events.

Customised Content
Ask the questions you want to ask. SurveyMonkey has a multitude of question types to choose from, and we support those which are single choice, open-ended and multiple choice.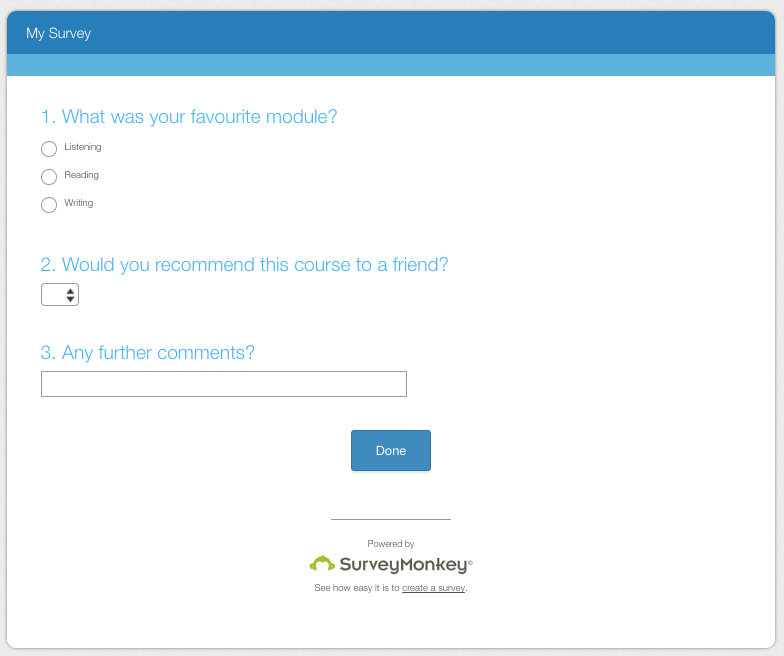 Swift Sending
You can choose to either generate a survey link to gather anonymous responses, or filter and select from a list of the Students, Instructors and Administrators on your event. Once you click send, within 5 minutes your chosen recipients will receive their survey in their email inbox. Easy peasy.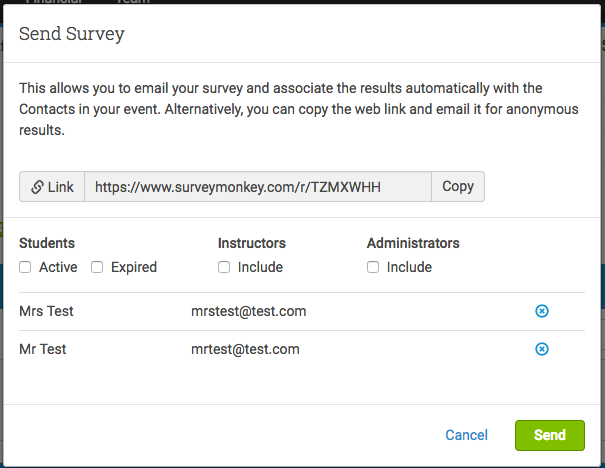 Rapid Results
Whenever a student answers your survey, the results will be fed back into your Administrate event. You'll see the list of students who've responded and be able to drill down into their responses. We also now offer this response detail screen for Administrate surveys.

The SurveyMonkey integration is currently running as a trial, contact your Account Manager if you would like to try it out. We'll take on board all feedback received in order to inform our future development. Please note that you will need to have an annual subscription plan on SurveyMonkey in order to use this feature.