Last month, we wrote a blog on how to keep the edge in your industry by thinking differently about your business. Today we share some more wisdom from three other customers who keep pushing the boundaries of what it means to be a training organisation in the current market.
Subscription-Based Training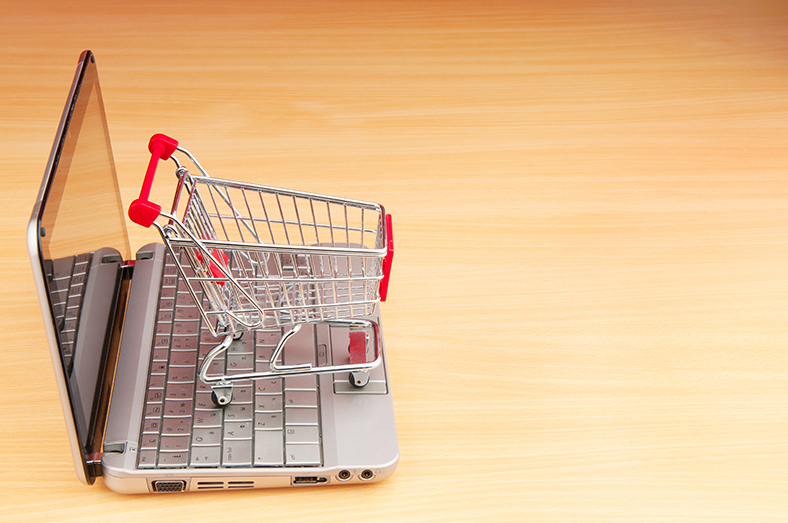 Subscriptions are second nature to SaaS (Software as a Service) or other service-based businesses. Yet, when it comes to training, many businesses still sell their events as standalone products. For example, one course at a fixed price, early bird discount if you book in advance or two for one discount if you buy in bulk.
In the last five years, subscription-based businesses have flourished with an average annual growth of 15.1% since 2012 reported by Zuora. They are often quoted to have higher profit margins as the monthly usage varies while the bill remains the same. They can also run more accurate predictions about the health of their business by looking at the overall customer base. Products like iPhones and water coolers are already sold as a service and, in near future, we might even see the indoor light being sold as a subscription. No more shopping for light bulbs!
Training companies are perfectly positioned to benefit from this trend. The Marketers' Forum is one of our clients who is very much aware of this. The company helps ambitious marketers fast-track their careers and, so far, they have trained representatives from more than 1500 organisations in the UK, Europe and Africa.
Quentin Crowe, Managing Director at The Marketers' Forum, sees subscriptions as a great way to increase the lifetime value of their customers and to easily sell high-quality courses which otherwise might be overlooked by their clients:
"The bulk of our courses are professional marketing qualifications that typically take one year to complete. The qualifications are a means to an end, so it is very unlikely that these customers will move on to another formal qualification. Offering subscription based training enables us to remain relevant to customers after the initial programme is complete."
However, he warns that implementing a subscription-based sales model requires quite a few adjustments to how you do business:
"Subscription based training requires a very different sales approach to our normal programmes. Our professional courses almost sell themselves. Customers know what they want, so we just need to be better than our competitors. Subscription-based training requires a deep-routed understanding of the customer's underlying needs and challenges. We have created packages to address deep-routed concerns that are restricting career progression - e.g. fear of negotiation, networking and presentation. Customers see the package as a whole rather than the component parts. As a result, we have seen an improvement in attendance, profitability and referral figures."
Consumer habits are already well-positioned to embrace subscription-based products. We have no problem subscribing to our movies, gyms or favourite magazines. Why not our training as well? In the meantime, you – the trainer – can increase your revenue and protect your business against any seasonality in your work.
Webinars – The Classroom of Tomorrow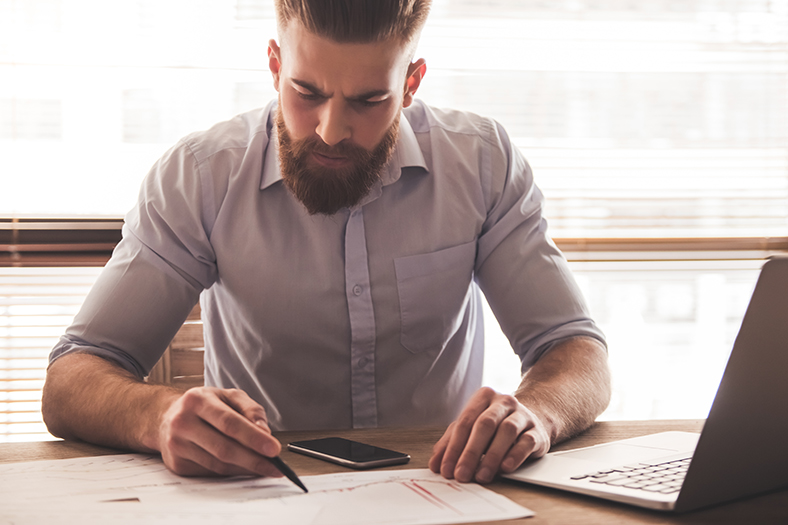 Webinars have long been the marketer's best friend as a quick and easy way to engage with prospects and gauge their interest. Today their use has expanded beyond marketing, with businesses using them to network, educate and share ideas.
And it makes sense; webinars are affordable, accessible and interactive. They allow participation without putting anyone on the spot. Trainingindustry.com and the eLearning Guild, for instance, run webinars to share industry trends and act as thought leaders in their network. We at Administrate deliver webinars to showcase our software and offer training on features that customers might otherwise not be aware of.
Training companies can truly embrace this tool and transform their business. Mindstretchers, a training consultancy based in Perthshire, Scotland, is one of our customers who has already recognised this and is actively working on adding more webinars to their portfolio. Mindstretchers offers training to professionals working with young children aged 0-11. Their teaching is based around nature and outdoor pedagogy, and was developed by founder, Claire Warden. The company offered its first online course some three years ago and webinars seemed like the next logical step forward:
"We provide traditional training but we realise this only reaches a small proportion of the market. Our online training courses have been popular, so [webinars] seem like the obvious next step, particularly for those who live in rural areas. Webinars will hopefully give us the opportunity to provide the next best thing to face-to-face training at a fraction of the cost for our customers."
Stephanie Pryor, the Training Coordinator at Mindstretchers, also sees webinars as a unique opportunity for the business to take real-time feedback and improve their training:
"Part of the key value of webinars [is] that they allow our customers to engage with us in a way which suits their learning style, availability and budget. We hope [that] the feedback will keep the learning highly relevant to the audience and their learning requirements. A good webinar experience also allows customers to engage with both the speaker and other participants, which does help to deliver some of the benefits of face-to-face training."
And let's not forget that you can easily record those live webinars and use them as teaching materials later on!
Improved Customer Service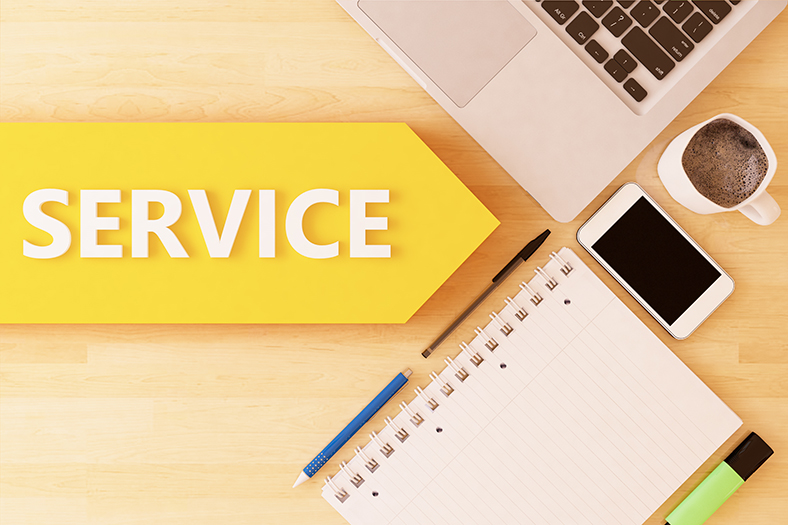 Businesses rise and fall by the quality of customer service they provide. A study conducted by NewVoiceMedia estimates that staggering $41 billion is lost in the US every year due to inadequate customer experience. What does this mean for training businesses?
Demand for training has grown in recent years as the type and number of skills (p.9) people are expected to have continuously change. In the UK, the total spent on training has grown from £43.8 billion in 2011 to £45.4 billion in 2015 (p.2). That is a significant growth for an already big investment in employee training. If training businesses want to capitalise on this trend, providing exceptional training service is no longer enough. They need to start thinking about their overall customer experience too!
Chapel House is a training company that is well-aware of this and takes customer service very seriously. The company is ILM (Institute of Leadership and Management) and CMI (Chartered Management Institute) accredited and specialises in a broad range of coaching & mentoring development and leadership programmes. They also work closely with the University of York and University of Salford to ensure their qualifications are delivered at the highest standard.
Other than training, Chapel House also compiles and delivers detailed reports to their clients, which vary based on the size and the nature of the project. Most of them, however, revolve around employees' progression through the qualification. Sarah Barker, Operations Manager at Chapel House, is in charge of managing this process and says that this service can often come at a great cost for their own business:
"We follow a very strict process when it comes to delivering our qualifications as there are multiple steps that need to be observed at every stage of the programme and we always need to make sure that all assignments are received and assessed on time. Therefore, reporting on all of this can be a time consuming process, leaving our team very little time for anything else."
Rather than changing the service, Chapel House decided to use Administrate to help them deliver the same level of service in much less time:
"In addition to the core functionality that Administrate provides, which we will be utilising as fully as possible, we hope that Administrate will simplify and automate reporting of key information that will enable us to both respond to our clients and manage our internal processes with speed and ease."
Currently in the implementation stage with Administrate, Chapel House is definitely listening to business trends and responding accordingly!
Where to Start?
If you are doing all of these things, great! You have successfully protected your business against new trends that can make traditional training look out-of-date!
If, however, you are still new to some of the ideas shared here, ask yourself these questions:
What stops me from introducing subscription-based training right now? List all the reasons and think of solutions for overcoming them. This will prevent any unpleasant surprises coming up later on.
Is my audience ready for live training? To find out, conduct a small survey or a few short live sessions to gauge their response.
What additional perks could I offer my clients beyond training? Think about any products or add-ons you can add to your existing service.
If you are already doing something similar, do share it with us in the comments section!