More than a decade ago, I started my first job as an Operations Coordinator in a training company. Since then, the challenges and exposure I have had always assured me that I made the right decision to join an industry that has been evolving and shaping the way people are learning nowadays.
I moved up the ladder to become an Operations Director before making my next career move to Administrate.
My previous company was offering professional certifications in over 32 locations around the world out of which 20+ subsidiaries were managed out of the headquarters.
The Expiration of Projectors and Flipcharts; Transforming the Classroom Experience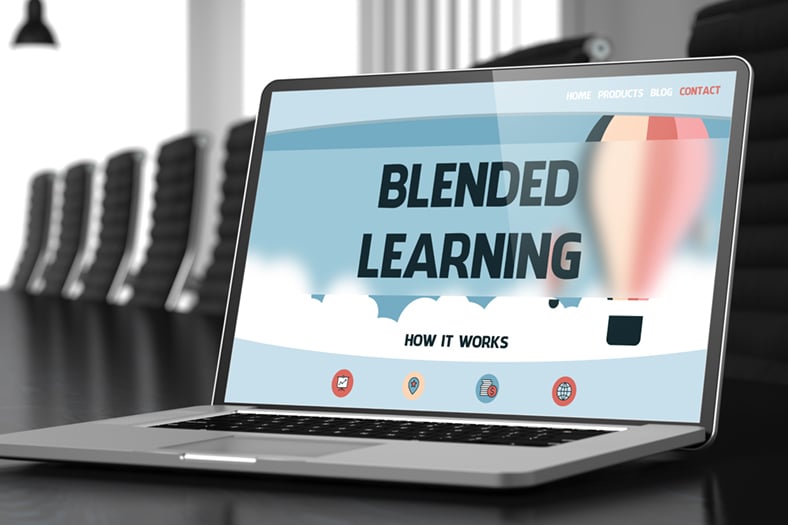 When I started my previous job, spreadsheets, manual invoices, follow-up emails, PowerPoint presentations, and in-class videos were at the core of business operations, perfectly efficient at that time. A couple of years later, adaptation, flexibility, versatility, and innovation within the training industry became a must to keep the business successful and ahead of the curve.
Typical classroom delivery was not enough anymore, blended learning became the future. We had over 400 faculty members globally, over 1000 students that were preparing for their certification exams per year, around 300 courses running per year, and over 15 international partners, and 32 offices to control, satisfy, monitor, and efficiently manage. We needed a complete system to invest in.
The Platform to Manage Your Entire Training Operation
We introduced our Training Management System (TMS), a software delivered from the cloud. From students' records, suppliers', and partners' details, to an event management system, inventory management, staff and faculty onboarding, instructors' engagement, evaluation and communication, a sales system, and website integration; all smoothly designed, customized, and implemented to meet the very specific needs of the business.
Events Management System
We built our own catalogue of courses, created our course templates, altered schedules to meet the needs of every market. The old times of referring to Excel sheets on a shared file to create, update, and send schedules were gone in a blink of an eye!
CRM
All our stakeholders' data across all our locations are now consolidated under our CRM.
Any information we needed was at a click of a mouse!
All the loopholes we had in our sales process were tackled when we adopted the Sales system. It was the right tool to never lose track of leads, save time, optimize productivity, and analyze and forecast our pipeline at any point in time.
Reporting Engine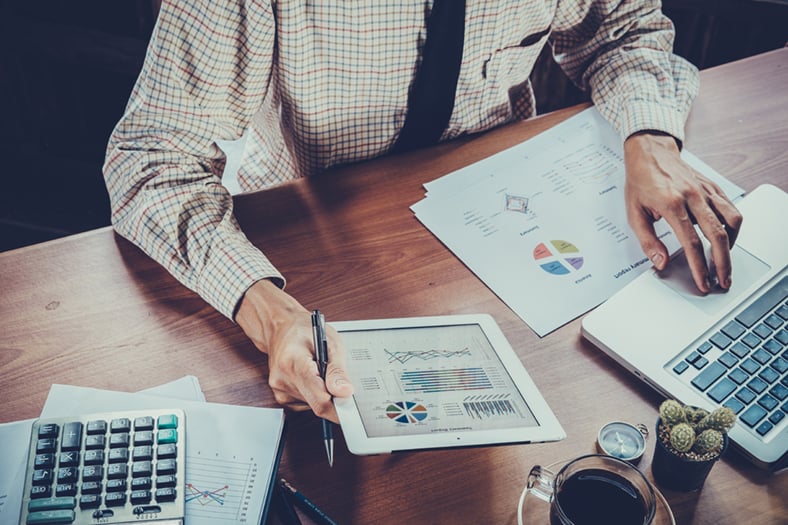 Not only this, we were able to deploy a reporting engine that was embraced by all the different departments. My team and I had constant visibility over schedules' summary, instructors' allocations, students' progress. The Sales team was now able to manage leads in a timely, responsive, and proactive manner using their sales pipeline. The Marketing team on the other hand was able to control their lead nurturing life cycle and provide visibility on the return of every investment they make. And the Finance team was able to provide the board with an extended and speedy version of reporting due to the tons of dashboards that the TMS was providing, which helped shape up our financial reports.
LMS – Learning Management System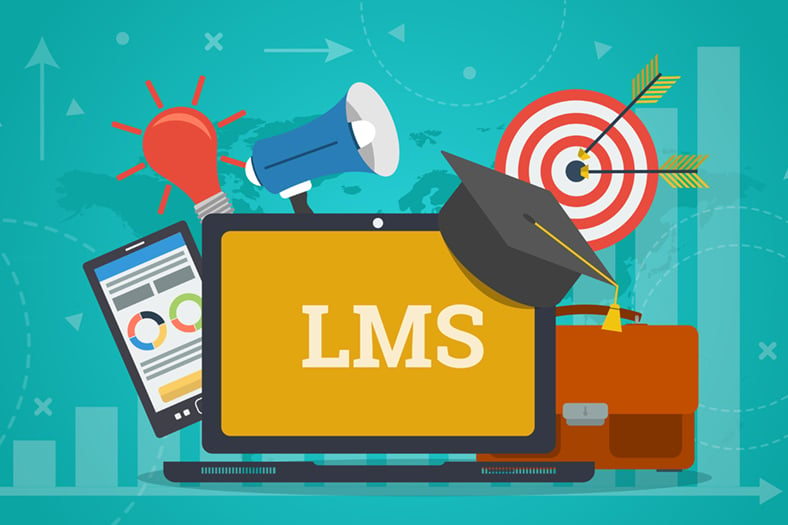 We had students and instructors that were part of three different generations: Baby Boomers, Generation X and Millennials.
The challenge was to create our own eLearning content and deliver classes with a blended format delivery that appeals to the way these generations learn or teach.
Website Integration
One of my favourites! Whatever we were feeding the system was shown on the website. Our offerings, courses, schedules, and promotions were reflected on the website. On the other hand, any inquiry that comes through the website was automatically part of the sales pipeline and treated accordingly. The beautiful fact here is that our online sales started picking up and after only a year we were able to triple the revenues we used to make through these channels.
The Ongoing Challenge of Engaging with Your Key Parties and Keeping Them Satisfied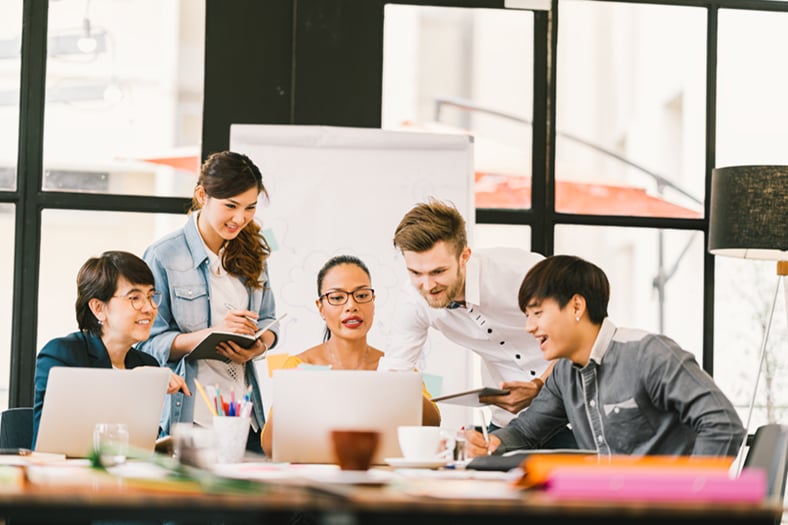 In my role, I was heavily in touch with many key parties such as students, alumni, instructors, partners, suppliers, and of course the team. All of these had huge impact on the business. Following my experience, I can say that engaged stakeholders are happy stakeholders.
The Team
The backbone of the business; without them no strategy is achievable. Scattered across different locations they were the first point of contact with students. My ultimate role was to support them in order to successfully launch existing and new courses by training them on the programs' content and updates including product knowledge, sales pitch, sales objectives, and operational policies and procedures. I was proud when they used to advise students in a more distinguished way then competitors do. I always made sure they were engaged in any decision affecting their day to day operations. I was keen on showing them the value of what they do and what's in it for them.
The Students
Since the company was established back in the 1990s, one of its unique value propositions was to offer excellent customer service to our students to guarantee their success and differentiate ourselves among competitors. Our TMS helped us be more proactive with our students. Expectations were met and sometimes exceeded. We ensured a proper cycle of reporting was taking place covering students' attendance, homework, feedback, level of satisfaction, and passing rates throughout the course. We were able to raise the red flag when required, and give them the additional boost they needed to succeed. Moreover, the automated communications that students were receiving played a big role in guiding them and providing them with essential information throughout their course. We were very proud when our candidates used to visit us following their exams success with small gifts to tell us thank you for what you did!
The Alumnus
Our alumni were our word of mouth ambassadors in the market. What they say about us has more impact on potential students' decision making, rather than hundreds of other marketing activities. So, we tried to stay engaged with them through the lead nurturing cycle that was followed by Marketing and through other initiatives such as building a global career platform to help them connect with leading employers, market themselves, and boost their CV visibility to potential companies.
The Instructors
Another important challenge was to recruit and retain instructors. This process also became automated. It included their recruitment and onboarding, their allocation to courses, evaluation, payroll submission, rating scale, in addition to any communication related to their engagement strategy with the company.
Talking about engagement strategy, one very successful tactic was to assign lead faculty members that were involved with recruiting new instructors, training them, delivering corporate in-house training, along with certain activities related to the company's business development plans. The Faculty newsletter was another way to engage with our instructors. Released on a quarterly basis it provided our instructors with updates and intakes that they can use to add value to their classes. Lastly, Train the Trainers sessions were conducted regularly to maintain a standardized level of delivery across all our locations.
The Partners
What we cared about the most was to maintain a high level of communication and engagement. Through that, we were able to comply with their policies and procedures, adapt to their reporting systems, get trained on their material updates, provide visibility on market dynamics, and plan events in the region jointly. Adopting a TMS did play a major role in this area, whereby we used to extract a lot of data related to lead demographics and share it with our partner
Finally – "When There is a Will, There is a Way"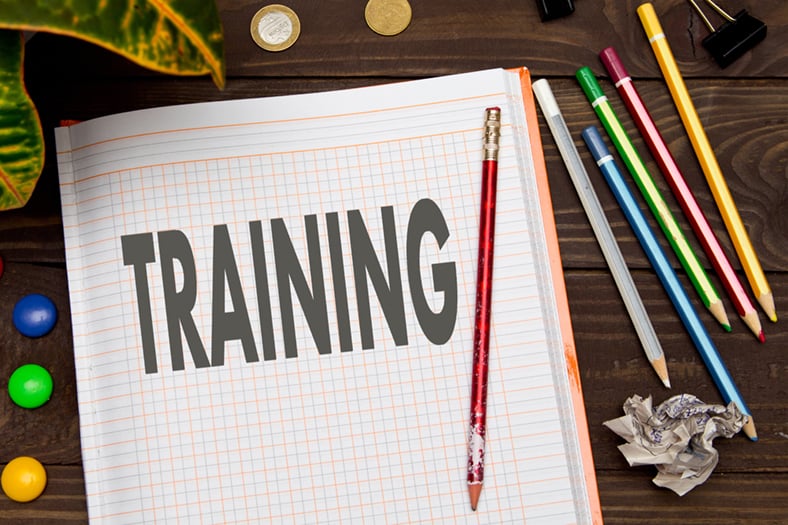 The most rewarding part of my previous job was to see regular professionals enrolling into our courses with a clear goal they wanted to achieve. They amazed me how their willingness to learn allowed them to make the leap of changing their lives and becoming the people they are today: well connected, successful, assuming great positions, and mostly giving back to the community.
Investing in yourself is one of the best return on investments that you could have. Make sure you are part of a company which believes in that too.
Simply book a demo with us so you can be part of this change.