At Administrate, you will hear us talk about dogfooding quite a lot! We really believe in using the same tools as our customers use to get the job done. There's no point in us going on about how good a solution is, and then it turns out we don't even use it ourselves!
And that's really how our new integration with Lead Liaison came about! Lead Liaison is a marketing automation and lead management tool, which we have been using internally in our Marketing department for a few years now. We work really closely with the team over at Administrate, and were really excited when they announced they were building an integration between Lead Liaison and Administrate, so our customers could reap the benefits of both systems.
What Does it do?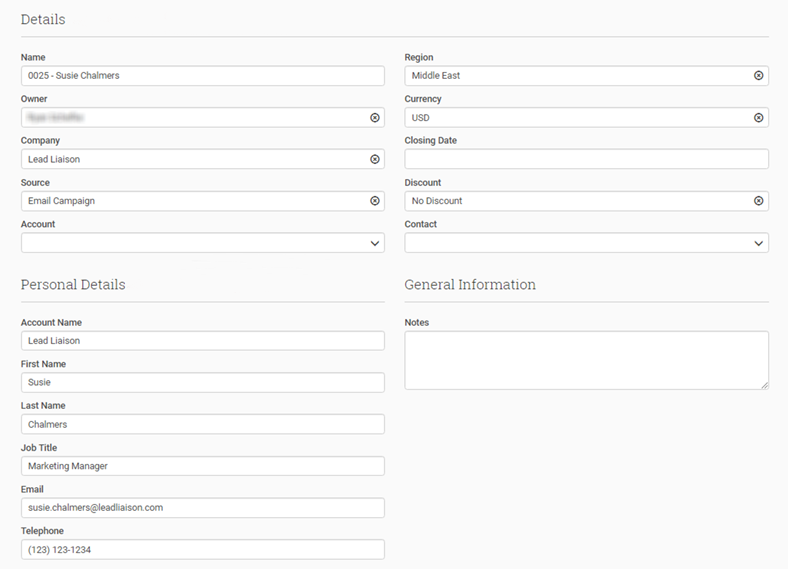 Lead Liaison's Lead Management Automation (LMA)™ means that users can pulls lead details across from Lead Liaison into Administrate's CRM. This ensures that your Sales team will have instant access to any qualified leads you have collected in Lead Liaison as a result of your marketing activity.
Each new record which is pulled across to Administrate is created as a new opportunity, so everything is super organised, and you can easily view all the details for each lead just as you would with any other opportunity in Administrate. This makes it really easy for your Sales team to keep track of any new leads which are pulled across, and lets them start to work through your sales process with them as soon as possible.
Pushing Leads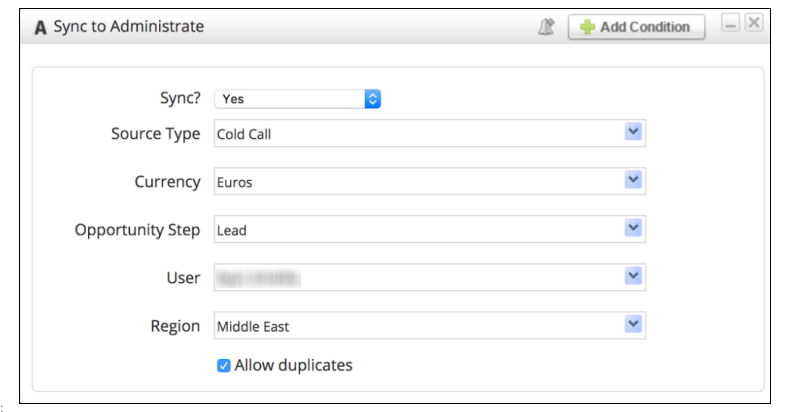 Lead Liaison have built their Lead Management Automation to make sure that you push your leads across to Administrate exactly when you want to, so you're only pushing the most relevant leads to your Sales team, and not overloading them with every single potential lead you come across. It's all about quality, not quantity!
You can choose to 'Sync to Administrate' as part of an automation which you have created within Lead Liaison, meaning the lead will be pushed across at a specific part of the process, and not before.
You can also quickly sync new leads to Administrate that come through from lead capture forms on your website, or once they have reached a predetermined Lead Score, which you can set yourself within Lead Liaison, depending on the specific actions a lead has completed. For example, things such as clicking on a link in a marketing email, watching a promotion video, or viewing certain pages can all add to a lead's Lead Score, and push them up to your desired Lead Score value, which will then push them into Administrate.
Want More Information?
If you want to find out more about Lead Liaison's Lead Management Automation (LMA)™, you can read the details in their press release.
If you're interested in seeing how Administrate and Lead Liaison could work together for you, why not get in touch and book a free personalised demo with one of the Administrate team?