If you offer learning programmes which are long-running, involve complex structures, or combine multiple different methods of training, then check out Administrate Learning Paths.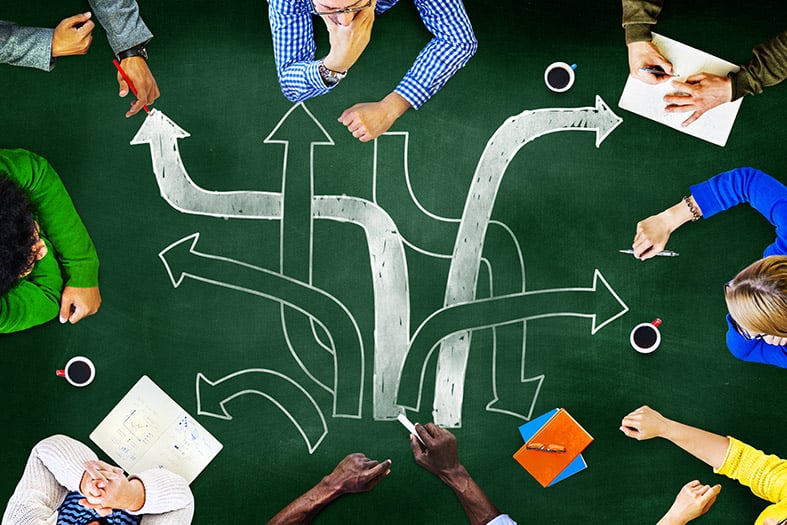 Model Complex, Long-running Programmes of Learning
Programmes Which Include Multiple Different Methods of Learning Delivery
Certifications involving multiple modules run by different people in different contexts require effective management and oversight over what's been completed. Learning Paths are excellent for this purpose. For example, a truck driving qualification may be made up of theoretical training, a theory exam, practical training, and then a final practical exam. Learning Paths lets you create an outline of these pieces, and view the progress on each as the learner works towards the certification.
A Programme of Learning Which is Largely the Same for all Learners, With Some Differences
The first few months in a new role can mean an intense period of upskilling covering many different learning objectives, and this can be challenging for employees. Fast onboarding is crucial not just for employees to feel settled in their new role, but for the business to get a return on their investment as quickly as possible.
An onboarding programme is likely to be made up of standard courses relating to the company itself which all employees need to take, as well as department or role-specific courses. As an L&D professional, you need to ensure everyone has completed their basic company training, as well as modules specific to their area. This is particularly pertinent when it comes to compliance requirements. Luckily, Learning Paths give you visibility over the cohorts of learners who are undertaking their onboarding training, whether they're in one department or multiple.
A Mix of Mandatory Courses Alongside Optional Courses with Minimum Credits Required to Pass (e.g. University or College Courses)
Personalised and learner-directed programmes have been a key trend in L&D for some years now. Cookie-cutter courses often do not meet individual needs or goals and lead to disengagement among learners. Learning Paths allow you to handle this easily with credit-based modules. Simply specify the weighting for each individual course and let your learners pick and choose those which are most relevant to them.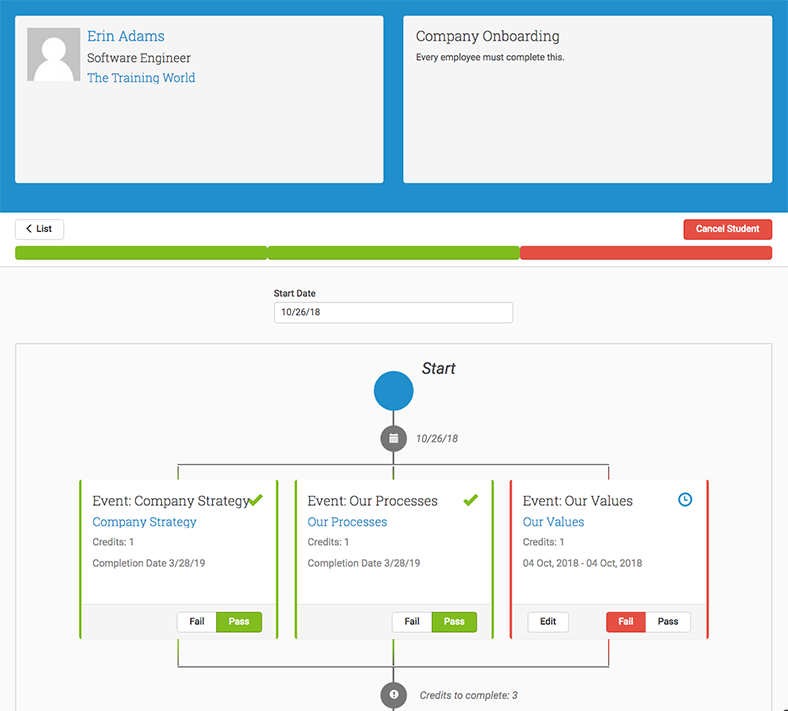 Quickly Review and Update the Progress of Multiple Students
Once you've set up your complex path of learning, registered some learners, and kicked off your courses, you'll want to monitor learner progress. Learning Paths let you check on the progress of multiple different people at once in order to focus on those who need help most. You'll be able to see who is actively learning and what % of their path they've completed. You can sort by those performing best to those performing worst, in order to know where to direct your attention first.

Your learners' progress percentage will take into account results from the individual Events on the programme. You can even update these results from the progress page itself, rather than having to navigate to each individual Event on Administrate in order to give a grade.
Sell Bundles of Events
Offering 'bundles' of Events can help boost revenues. Bundles make customers feel they are getting more value, they can be used as a way to increase average order value, and they can also encourage uptake on less popular products which may be of use to customers but which customers may otherwise not try.
If your training organisation offers Learning Paths, then you can sell these via Administrate using web integrations. Your offering can be made available for sale on your website, and any orders will drop into the Opportunities system. You can even report on the revenue generated by these learning programmes, to check whether there is a good return on investment for selling multiple Events in this way, compared with individual items.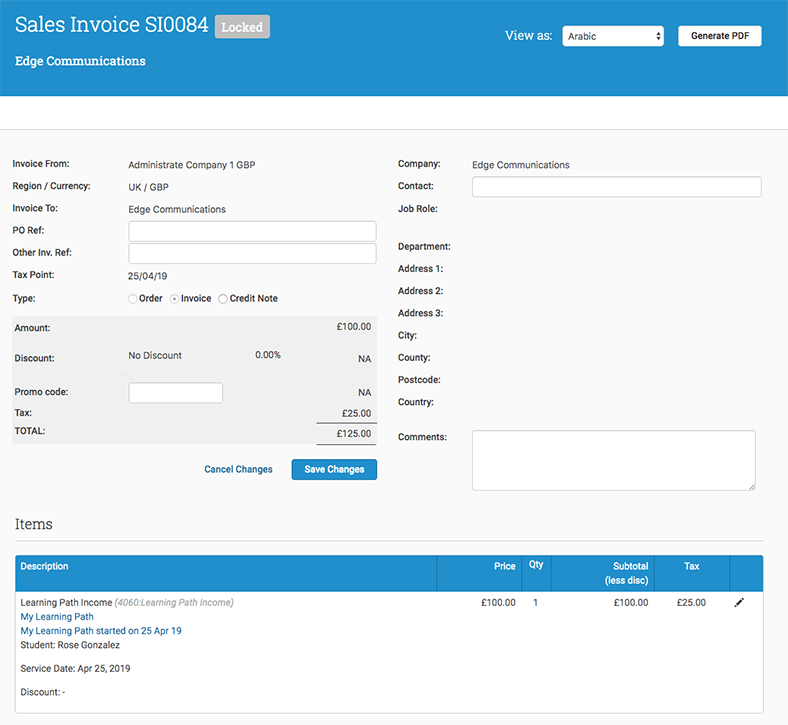 What's Next?
We know Learning Paths are key to our customers' businesses, so we are committed to making further improvements on the functionality in the coming months. Watch this space!
Are you using Learning Paths? Let us know your feedback or contact your Account Management team to become an Early Adopter for exclusive access to upcoming features.