"I'm going to need some help."
There, I'd said it out loud. Already I was feeling better. The year was 2015, and like any start-up and most companies, we were going through a very stressful time. But I was also going through some very difficult issues personally, and the combination of both work life and personal life going badly at the same time is something I wouldn't recommend!
This week in the UK is Mental Health Awareness week. We often don't like to talk much about mental health due to fears of appearing weak, vulnerable, or simply being embarrassed. I get it. My guess is at least once in our life, most of us have heard someone talk about a mental health issue they're experiencing and felt superior, didn't understand the struggle they were going through, or simply weren't appropriately empathetic. I know I have! That's why we wanted to take this opportunity to discuss how we engage with this important issue here at Administrate.
My first therapy session was super intimidating. A team member had researched and found a qualified therapist who specialises in The Human Givens approach to therapy which makes use of Cognitive Behavioral Therapy and other proven therapeutic techniques which are all very practical and designed to help solve problems. A problem could be something like stress, anxiety, post-traumatic stress disorder, substance abuse, or a wide variety of other mental health conditions.
One of the worst things about seeing a therapist is just overcoming inertia. There are many sources of inertia: learning about different types of therapy, finding a therapist, making the appointment, dealing with any associated costs, making sure your employer is okay with you leaving for the appointment, and then regularly following up. All of these conspire to prevent people in need from getting help. I was lucky in that my assistant at the time stuck with it and helped me overcome these hurdles, and as I entered the room for the first time, I was super intimidated.
We started the session like we now do every session, by going through a standard checklist where you rate your current mental state. In the UK, you get a number between 1 and 40, with 40 being the worst, and I was somewhere around a 22 (a score of less than 10 is considered "normal"). And then I kind of just exploded. For the next two hours.
If you're reading this, there's a high chance you're struggling yourself. A recent large-scale survey found that three in four Britons were so stressed within the last 12 months they've felt unable to cope. Younger adults are much more vulnerable to stress as well, and of those who felt stressed, more than half reported feeling depressed, and more than 60% reported feeling anxious.
Combine these general mental health stats with the fact that more than 90% of tech start-ups fail (not a very relaxing stat!) and our younger than average workforce, and we've got a pretty potent recipe for mental health issues here at Administrate.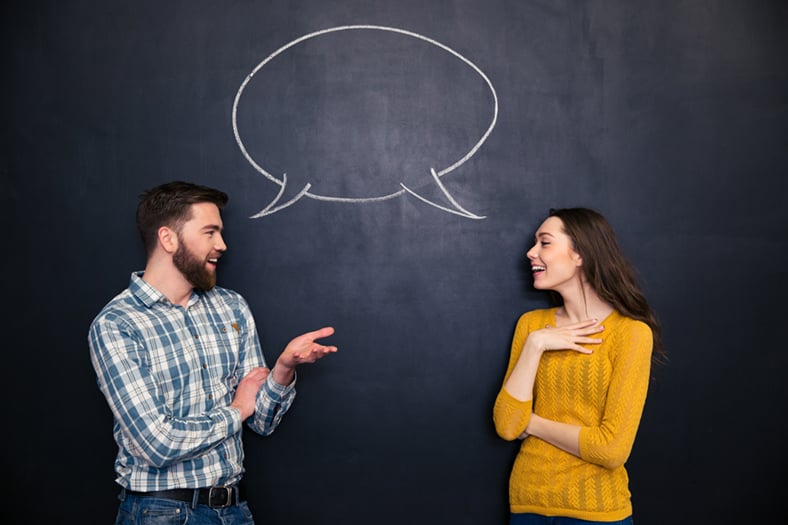 Over the weeks and months that I visited Dorothy, my therapist, I noticed that things were getting better. Not only were the underlying causes of my negative feelings improving, I was armed with a host of techniques I'd been taught by Dorothy to use when I started feeling overwhelmed. I also started talking about going to therapy. I'm a naturally confident person, so often people I shared with were surprised. Really? I needed help? But I always seem so confident! And isn't Administrate going really well? Isn't the company growing and expanding around the world? Aren't we one of Scotland's fastest growing tech companies?
The team here at Administrate has been steadily growing for the last three years, and today we have more than seventy Administratives working from our Edinburgh headquarters and our offices in the USA and Lebanon. As we continue to grow, we're at a size where the raw statistics mean that at any given point in time, we have colleagues going through tough times. Some of it is extremely difficult, heartbreaking stuff. Going through the process myself, I realised we needed to do more to support our team, and that's how Dorothy came to join our team.
Today, we have two days every month where Administratives can book a session with a licensed therapist that's free, anonymous, and held in a private location that's close by our office, but not within our office. Bookings are made directly with Dorothy, and we don't know who is attending, but Dorothy does tell us how many sessions she's conducted so we can monitor when we need to add more capacity. Attending a session is optional for everyone but our Executive Team members, but we encourage every Administrative to go at least once just to see what it's like, even if their life and mental health is perfectly fine! Because someday, they might encounter someone who is struggling, and knowing what's involved could mean they recommend a life-saving session to someone in need. Also, even if everything is great, it's never a bad thing to take an hour once a month to invest in yourself and your wellbeing.
As we rolled out the program to the company, and we learned a few things:
The stigma and intimidation around getting help for mental health issues is worse than we initially thought. Despite reminding our team at least once per month in our weekly All Hands meetings, many of our team don't go until they experience a traumatic issue. After they go, all of those that have chosen to share have remarked that they can't believe how much it helped, and they wished they'd gone sooner!
Safety, anonymity, and security are super important. We've had team members worry that we're keeping lists of who is going, or that the therapist might relay things to us (which would be illegal for both the therapist and us as a company). We constantly reiterate that we have no idea who is going, and no information is ever shared, and that Dorothy is a licensed professional.
We've certainly seen positive benefits within our team. We know that our team is performing better and is able to make it through tough issues faster. While that's not why we're doing this, we'll file this within the "should be obvious but often isn't" category of reasons to invest in teams and company culture. We also encourage our team leaders to suggest Dorothy as an option when a colleague mentions they're struggling with something.
It's important to talk about this, both internally and externally. When we initially rolled this program out, one of our team members was shocked by it, and remarked, "Let's just make sure word never gets out about this". Actually, we've taken the opposite approach, and talked about it publicly and intentionally. That's why we have Dorothy listed as a team member on our employee page, and why I've talked about it in depth at the Turing Festival (twice), LITE (three times), and other public speaking engagements. You wouldn't believe how much just talking about mental health impacts people, who often feel like they're alone. Many are just relieved to find out they aren't alone.
Leaders often need help the most. The more we saw the positive impact, the more we realised that people in leadership positions are especially vulnerable to struggles with mental health. As a board member of another fast-growing tech start-up here in Edinburgh, snap40, I challenged the CEO to book a session. He (like everyone at first, it seems) resisted for a while, but eventually, he gave it a shot, and he's seen a positive impact like everyone else. When I asked him for permission to include him in this story, Chris mentioned, "I never thought I was the type of person who needed to see a therapist. But the truth is that there is no type of person who needs to see a therapist. Everyone needs some help at some point in their life. Talking to someone about my mental health should be as normal as talking to someone about my physical health - they are one and the same. I've noticed significant benefits in my own performance and in my relationships directly as a result of speaking to Dorothy. snap40 plans to follow Administrate's lead by offering all of our team the opportunity to speak with a therapist if they desire and I hope more companies will do so." While I was really struggling, I had specific support from two local CEOs and both of our board members, some of whom had been through a similar situation. That really helped too.
In the last two years, we've provided hundreds of hours of therapy to our team, and I'm hopeful that as a team we've learned the importance of mental health, self-care, and removing the stigma associated with talking to a certified counsellor.
I'm aware that there's often no silver bullet solution to many mental health issues, and that problems can be deep-rooted, take years to engage with, and may never fully heal. But as a team and a society, it's better to engage with problems without the fear of embarrassment or shame.
By the time you're reading this, I'll have just had my monthly session with Dorothy. There are a few things I'm working on, a few things not going so well, and a few things which are going really well, and I suspect there always will be. That's what makes us human. If you can take just a few minutes this week to consider if there's anyone in your life who might need to talk to someone, and then suggest it to them, I'd be grateful. And if they (or you) agree to see someone, make sure you help them overcome that inertia!
If you or someone in your life needs someone to talk to here are some phone numbers you can call: