Last week saw the Administrate team gear up for our fourth annual LITE Conference! Hosted in the same building as our Edinburgh headquarters, CodeBase, LITE saw us welcome Administrate customers and training professionals from all over the world!
CodeBase was a fantastic venue for the second year running - giving us the chance to run two full tracks of talks, as well as multiple one-to-one sessions between the Administrate team and our customers. We also had our central breakout area, with Filament Coffee providing the beverages, and our awesome playlist providing the tunes!
Day One Schedule
Is in Edinburgh attending #LITE2018 #FEDTC Future Environment Designs, Inc.

— Angelo Garcia, III (@angelogarcia3) September 20, 2018
As we have in the past, this year we ran two tracks, giving our attendees a vast choice of topics to learn about and discuss. We had lots of external speakers from a range of companies, industry-based talks to provide more insight into the learning and development industry, and Administrate-specific sessions to give our customers more insight into parts of the system.
Here's a rundown of everything we covered on day one!
How to Create a Scalable Sales and Marketing Operation - Ryan Schefke (Lead Liaison)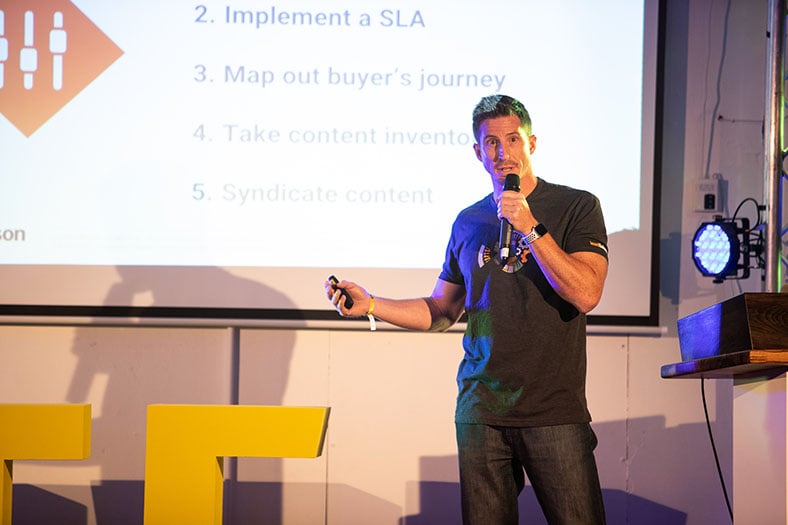 Lead Liaison is not only a tool that Administrate uses internally, but it's also an integration that our customers can use with Administrate! Ryan discussed how crucial it is for your Sales and Marketing teams to work closely together to ensure you are getting as many leads and closing as many deals as possible.
A Deep Dive Into the API - Iain Brown (Administrate)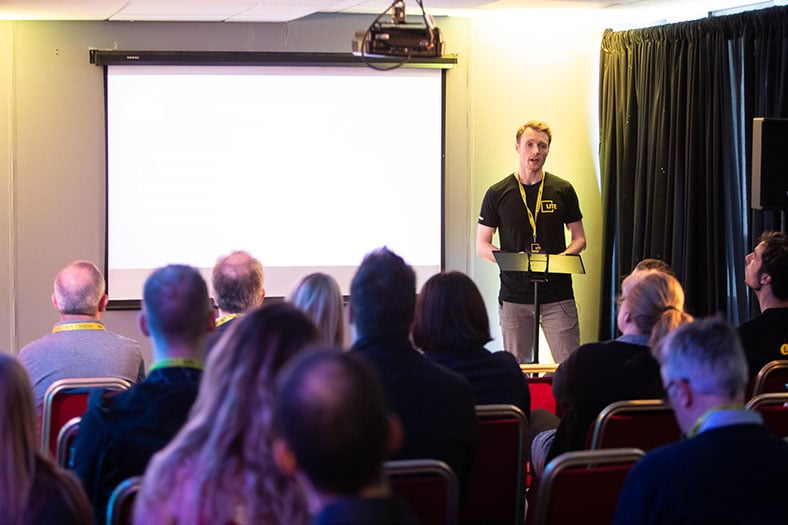 In our first Administrate-focussed session of LITE 2018, Iain Brown from our Development team took a deep dive into our API!
Building a Winning Sales Culture - Jesse Vernon (Administrate)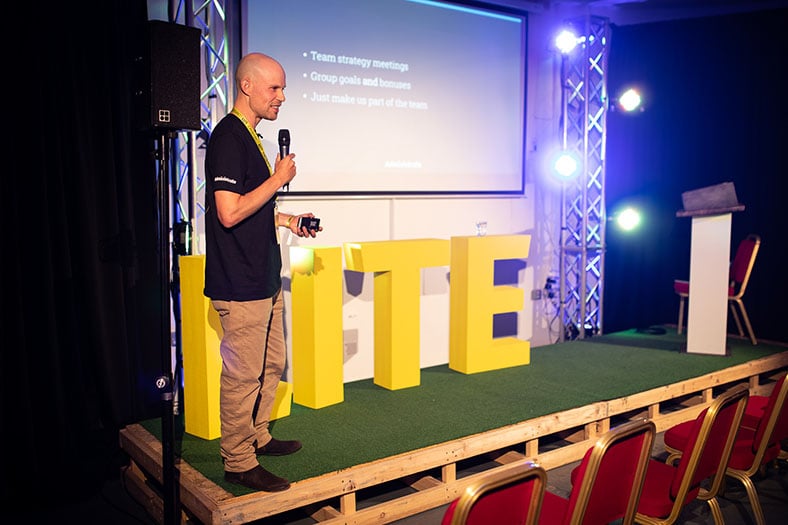 Jesse Vernon is an Account Executive within our Sales Team and gave us some insight into why creating the right sales culture is imperative to long-term sustainability and business growth.
How to Manage Security and Compliance Within a Training Organisation - Graham Savage (Administrate)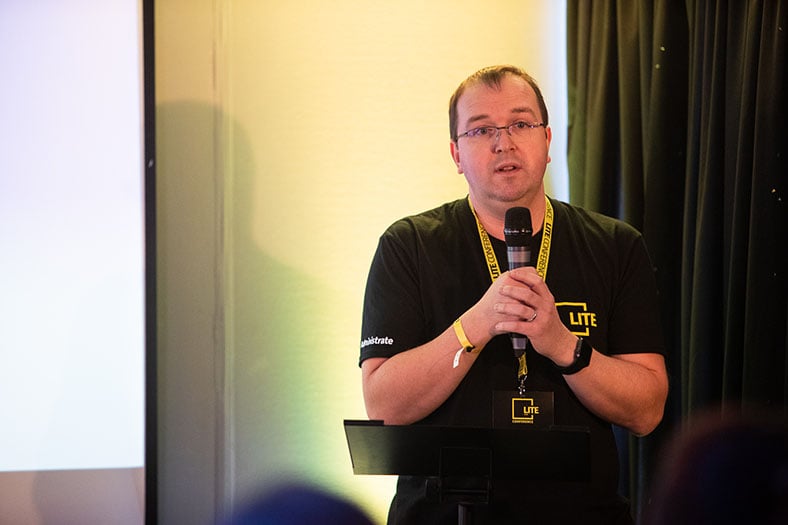 With the recent introduction of GDPR, Graham Savage takes a look at the impact it could have on your training business and how to make sure you are staying compliant.
Lies, Damned Lies, and Your Data - Ryan Cochrane (Good-Loop)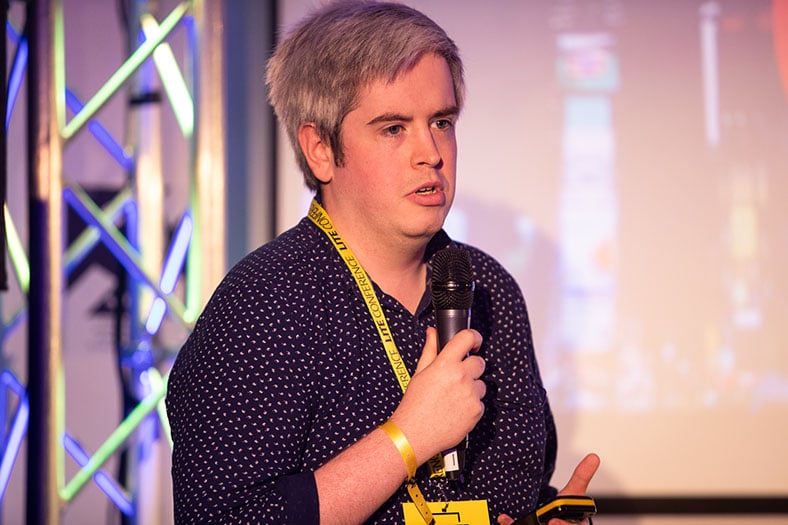 Administrate alumni Ryan Cochrane shared with us the knowledge, tactics, and insight from the front-lines of advertising innovation.
A Deep Dive Into Custom Fields - Craig Lynagh (Administrate)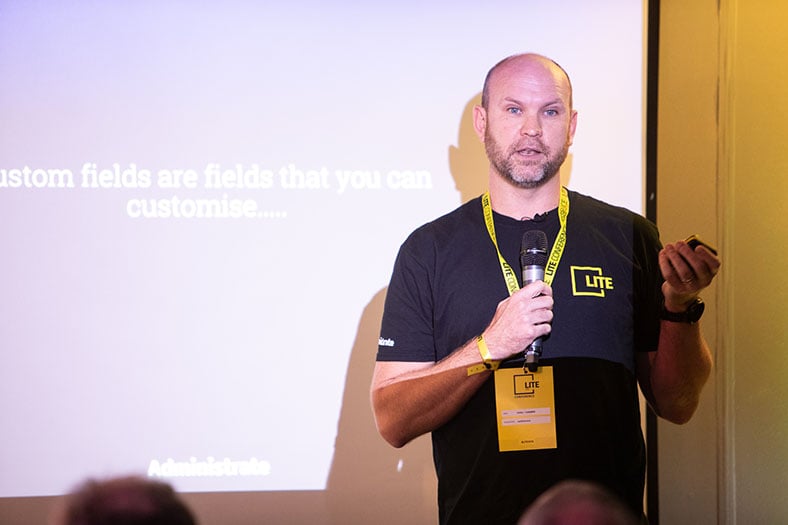 Another deep dive, and this time it's into our custom fields. Craig Lynagh from our Support team showed us how to ensure your instance of our training management system works exactly the way it needs to for your training business.
How to Make Your Training Organisation SEO Friendly - Petra Hajal (Administrate)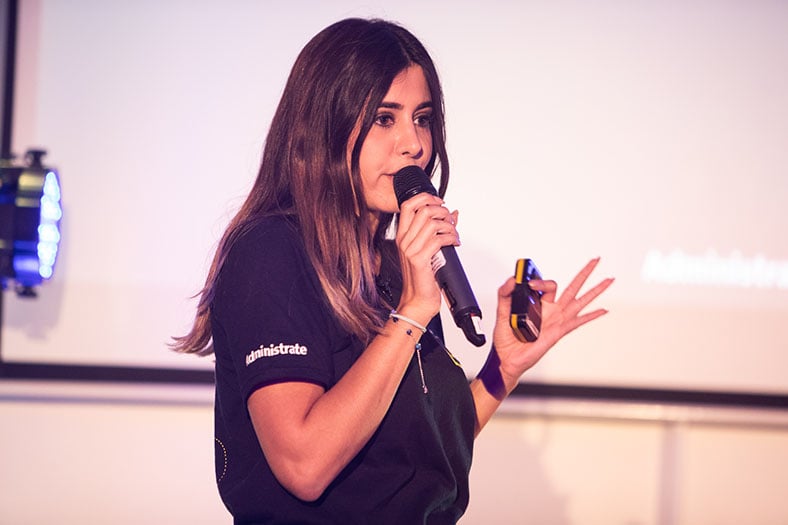 Petra Hajal is from our Marketing team in our Beirut office, and gave the audience some tips on how to make their training organisation SEO friendly! It's important to see that SEO isn't scary, and it's easy to make time to fit SEO into your everyday Marketing activities.
Networking - A Chance to Meet Peers in the Training Industry - Katie Vernon (Administrate)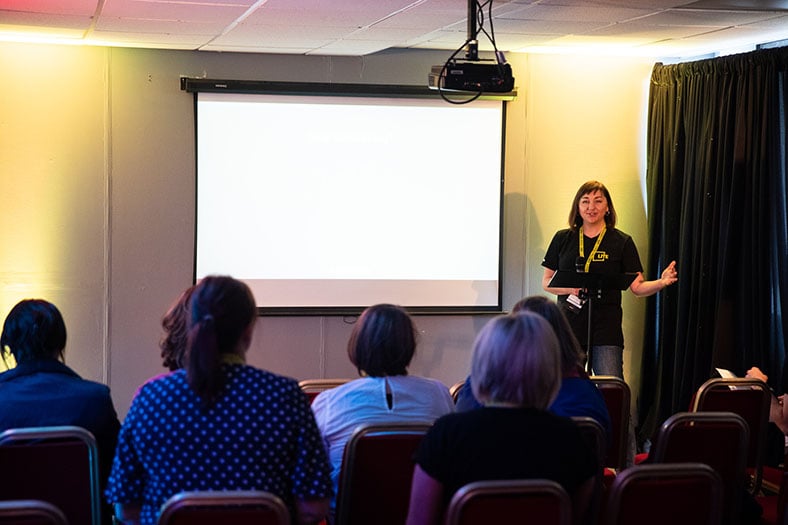 It's not just all about technology at LITE, and Katie Vernon from our Sales team talked us through the importance of networking, and how to leverage your strengths for networking success.
Track Your Marketing ROI When Promoting Your Courses - Bob Sabra (Administrate)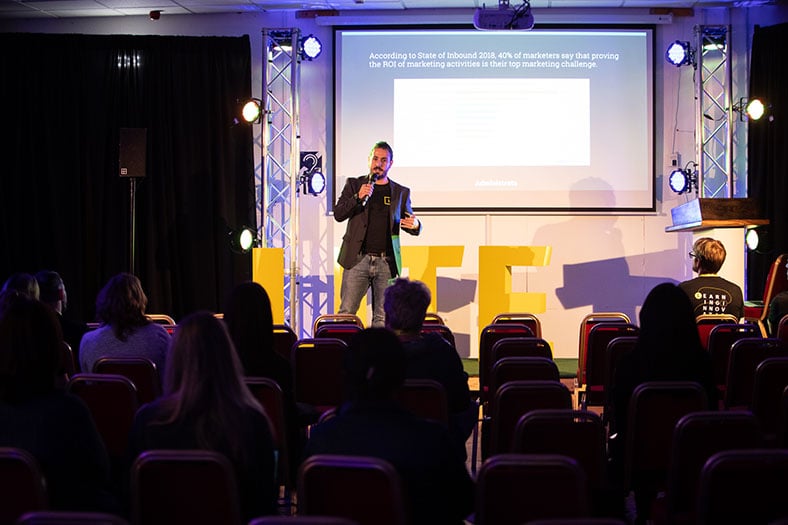 Bob Sabra is Administrate's VP of Operations, so he knows how important it is to track your Marketing ROI! From the tools you need to succeed, to understanding your inbound and outbound marketing flow, Bob covered everything you need to ensure your marketing activity is providing a good return on investment.
Learning Paths - Heather Bayfield (Administrate)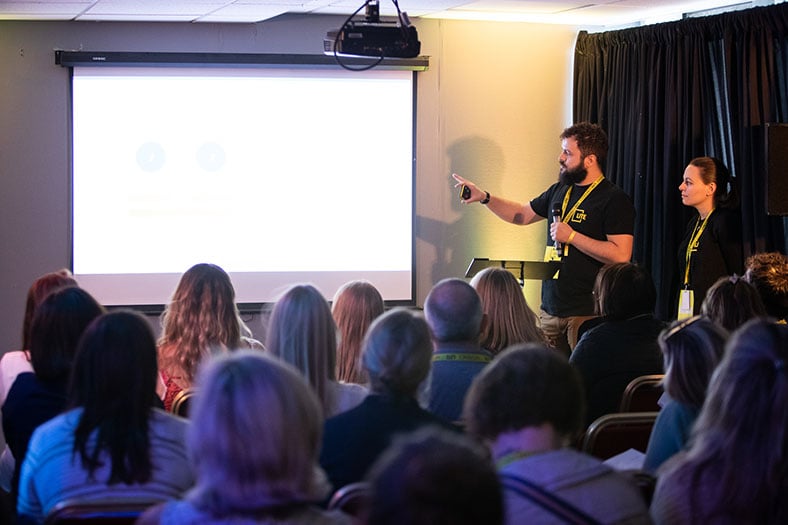 Heather Bayfield and JJ Cranston from our Product team were excited to talk about a new feature for Administrate in this session - learning paths! Keep your eyes peeled for more information on learning paths coming soon.
Pricing Your Course Profitably and Strategically - Siobhain Murdoch (Administrate)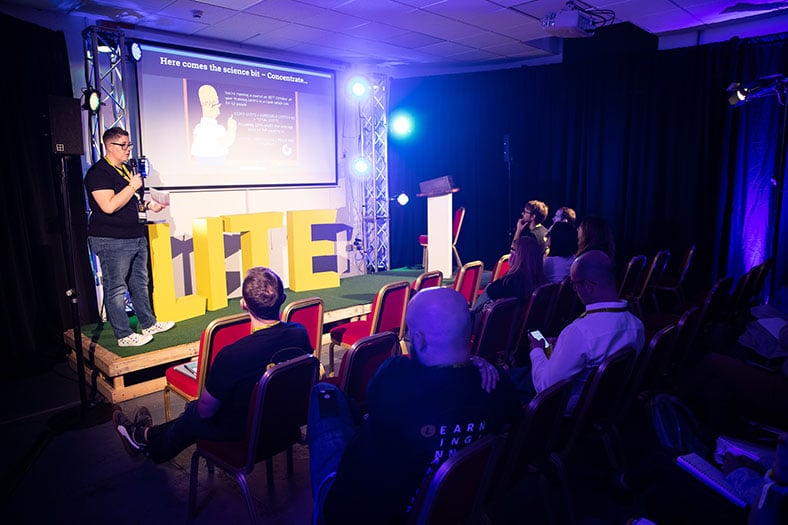 In this talk, Siobhain Murdoch from our Account Management team talked us through the best way to price your training courses to ensure your training company brings in a profit!
Adapt Your Processes with Administrate's Scalable Workflows Engine - Nate Smith (Administrate)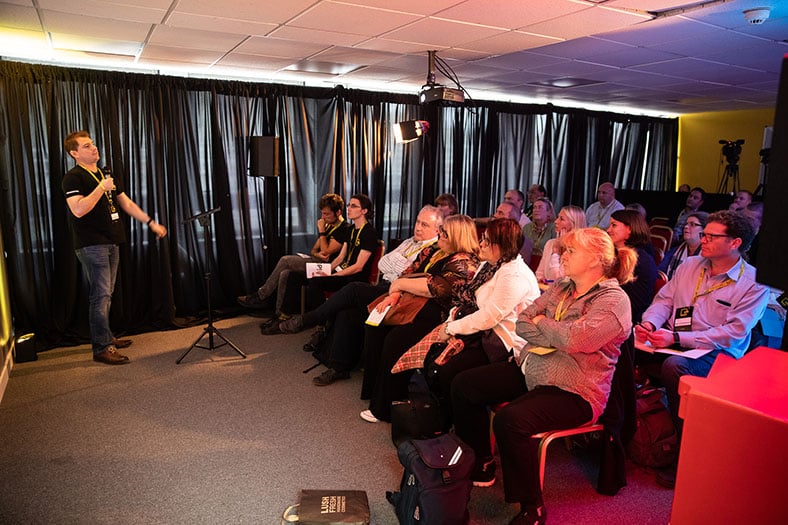 Nate Smith from Administrate's Product team showed us how to make tasks and processes much easier to manage by using Administrate's workflows.
Resonate, Differentiate and Substantiate - Redefine Your Value Proposition - Rico Page (Administrate)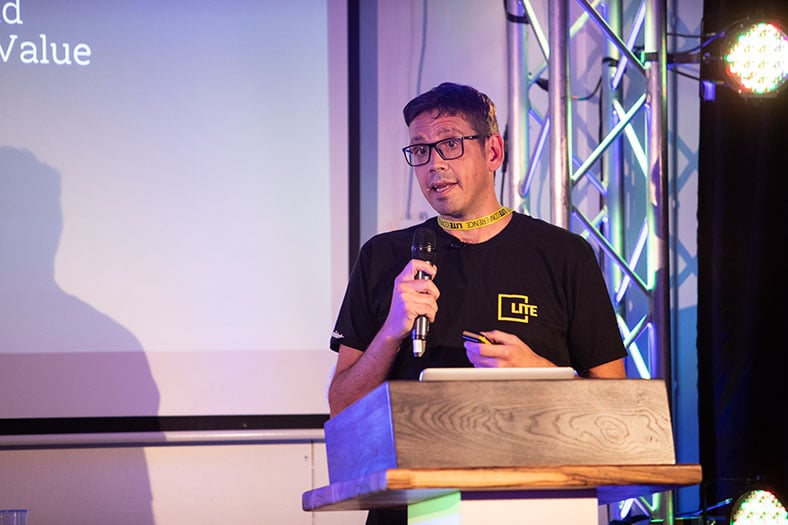 Rico Page from Administrate's Sales team showed us how important it is to not only give your customers value from your training offering but also how to communicate that value to them!
The Must-Have Tech for a Training Company - Bob Sabra (Administrate)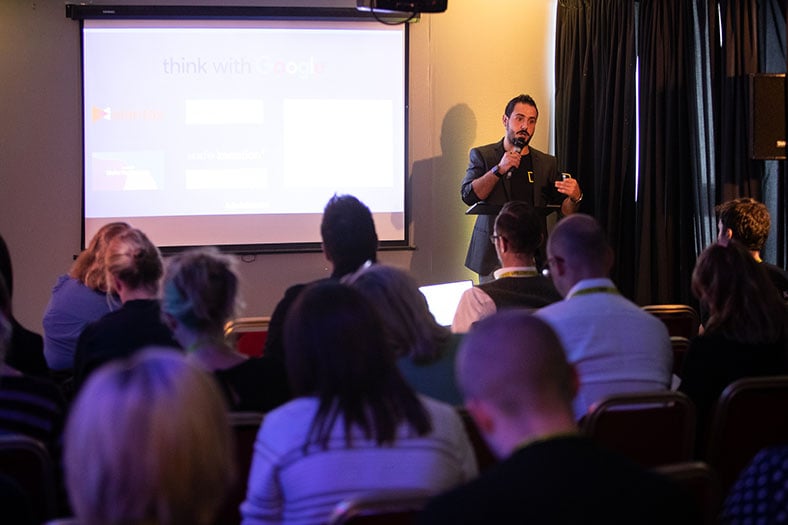 Administrate is just one piece of technology we think every training company should have, and Bob Sabra talked us through everything else you need to be a success.
Making the Most of Your Customer Feedback - Chris Wigglesworth (Coursecheck)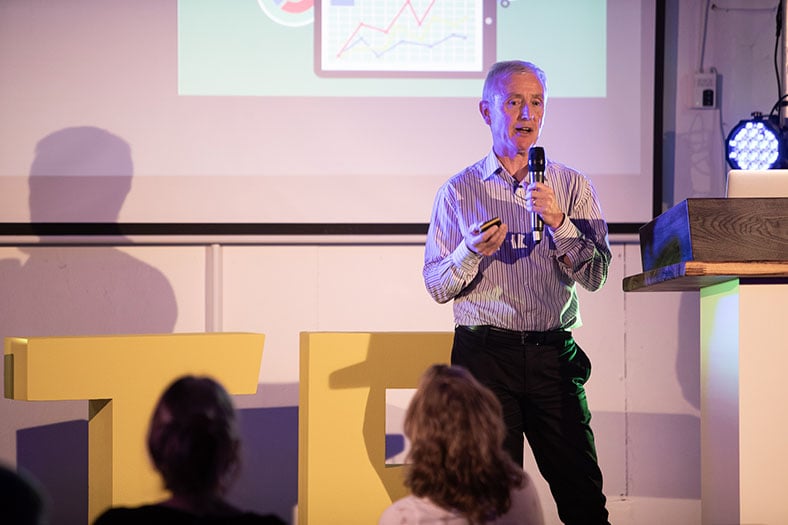 Chris Wigglesworth is from Coursecheck, an Administrate partner and a ratings and reviews website for training courses that doubles as a comprehensive customer survey tool, designed to replace paper forms or other online survey tools. In this session, Chris was joined by Abby Fermont from Proactive Technical Training (PTT) who spoke about why they use Coursecheck to collect customer feedback and how they've automated the process using Coursecheck's pre-built integration with Administrate.
Top Time-Saving Techniques for Training Companies - Vicky Kavanagh (Administrate)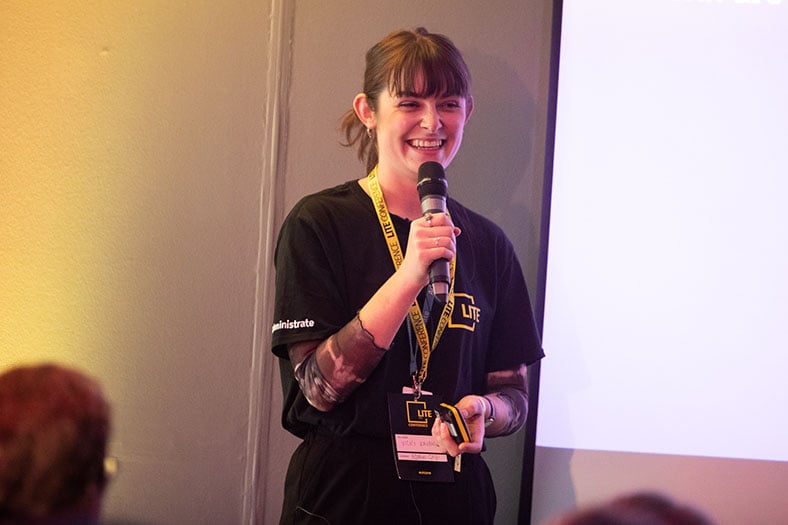 Administrate is designed to help training companies save loads of time, and Vicky Kavanagh from our Account Management team showed us all the tips and tricks to make sure you're as time-efficient as possible!
Vicky from @GetAdministrate sharing time saving tips for training providers ⏱ #LITE2018 pic.twitter.com/5lt8QJkthM

— Jen Anderson (@cardigan_lover) September 20, 2018
The Future Of The Training Industry - John Peebles (Administrate)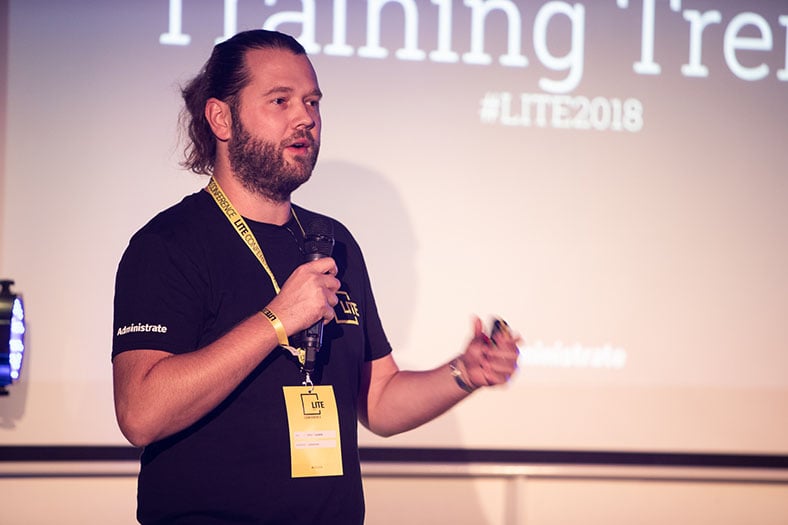 In an always popular session at LITE, Administrate CEO John Peebles gave us some insight into the future trends of the training industry.
One-to-One Sessions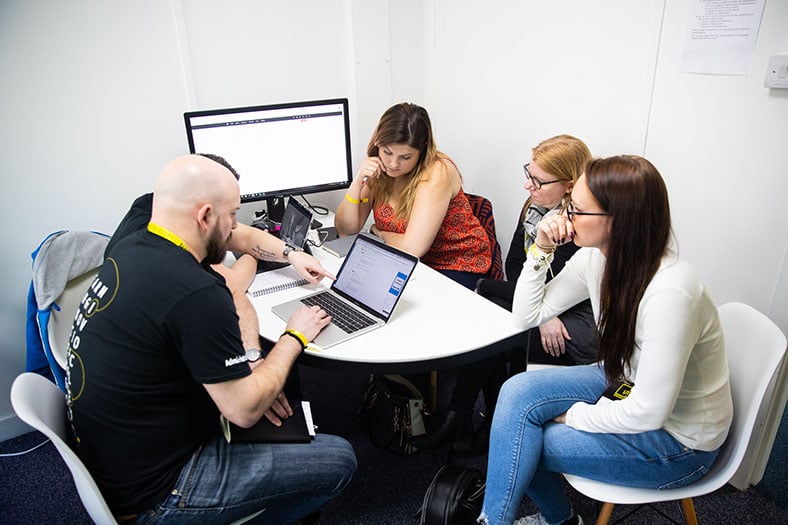 One of the enormous benefits of LITE is it gives us the chance to meet lots of customers face-to-face and book in some personalised time with them to discuss any issues or problems they may be facing! Members of our Product, Account Managment, Marketing, and Sales team all meet with customers or people who were interested in how Administrate could benefit them over both days of LITE! It's a great chance to get to grips with how our customers are using our training management system, what their sticking points are, and how they get the most benefit out of Administrate for their particular business.
Team Vernon #LITE2018 @GetAdministrate @KatharineVernon pic.twitter.com/U5QdC0Ovp8

— Jen Anderson (@cardigan_lover) September 20, 2018
Join Us Tomorrow for Day Two!
We'll be back with our recap of day two tomorrow, so stay tuned!