Last week saw the Administrate team hold our fifth LITE Conference in Scotland's capital city and home of our headquarters, Edinburgh!
For the third year in a row, CodeBase was the home of our conference, which is also the location of our Edinburgh offices, and we were delighted to welcome so many customers to Administrate HQ.
This year day one focussed on speakers presentations, while day two was all about customer focus groups. We also ran one-to-one sessions for our customers throughout both days to give them the chance to get some personalized time with members of the Administrate team!
The Road Ahead - John Peebles (Administrate)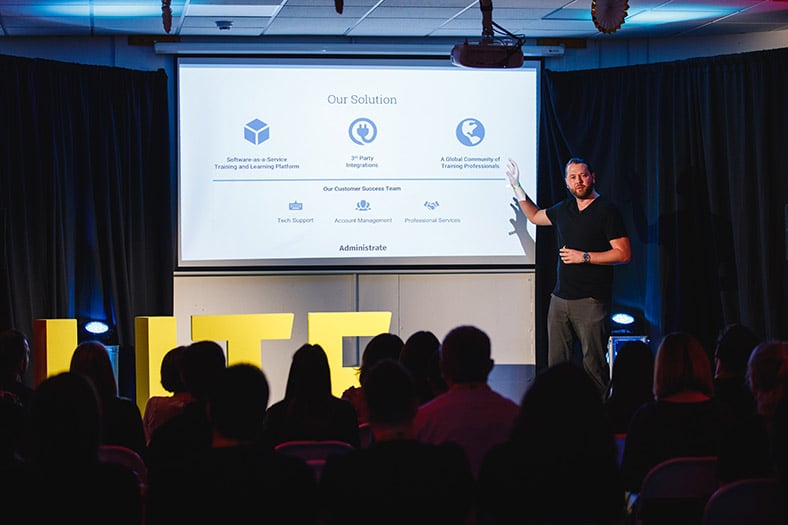 Administrate's CEO John Peebles discussed everything Administrate, where it's at, and what the future holds.
Inspirational start to the #LITE2019 from CEO @GetAdministrate all about #UHO - the Ultimate Human Organisation... pic.twitter.com/SFj7w2H7mn

— Primeast (@Primeast) July 10, 2019
How to Turn Your Business Into a Selling Machine Through Online Bookings - Nate Smith & Gilles Bell (Administrate)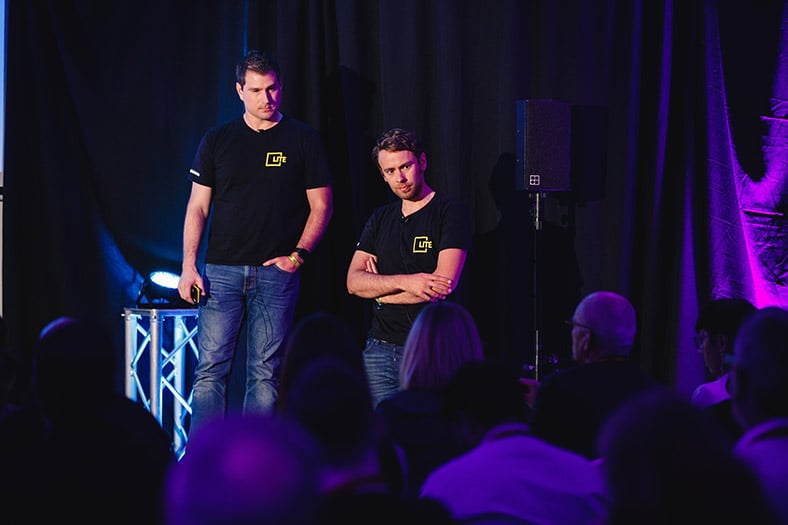 We've been working on a WebLink solution which is 'hosted by Administrate'. This means we are better able to provide you support with your plugins and you'll also enjoy improved navigation and course discovery. Most notably, we've introduced a shopping cart, which will help you reduce customer dropoff, leading to increased sales. Smiles all round!
Drive Revenue and Build Value with Less Effort - Nate Smith & Natasha Serafimovska (Administrate)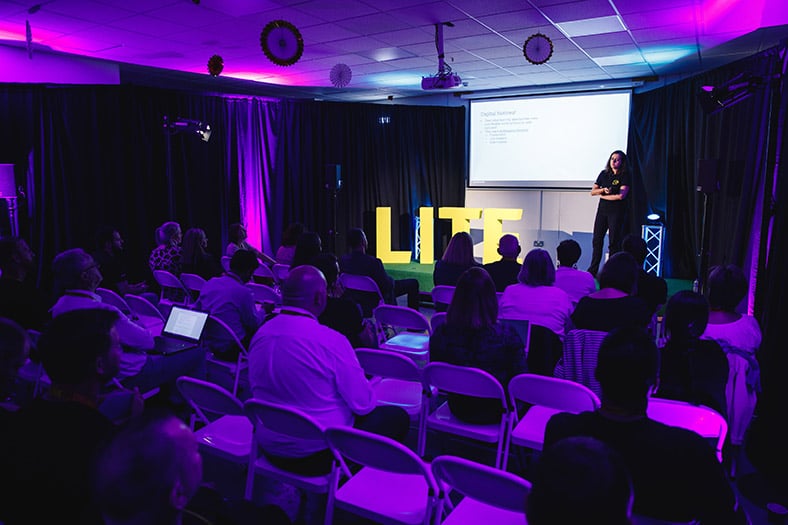 Recently we've been working to bring you a newly designed LMS. We've made the student experience cleaner and brought focus to what's next in learners' content. The LMS also now offers multi-brand white labeling and allows learners to browse a catalog and self-register onto courses.
What We Learned Scaling a Billion Dollar Business - Gareth Williams & John Peebles (Skyscanner & Administrate)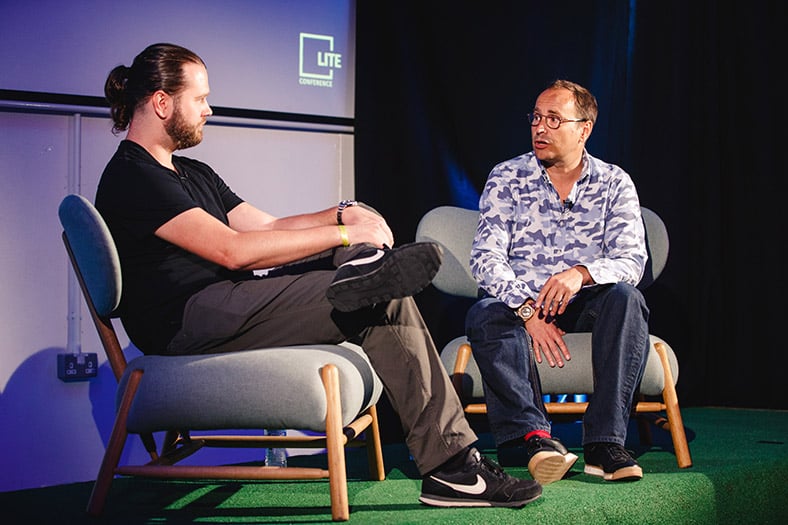 John Peebles (Administrate) sat down with Gareth Williams from Skyscanner to discuss what he's learned from scaling a billion-dollar business.
About to listen to the top guy from @Skyscanner - a top Scottish company #LITE2019 @GetAdministrate

— Corporate Training (@UoY_BizTraining) July 10, 2019
Technical Training Management - Mike Dowsey (CEdMA)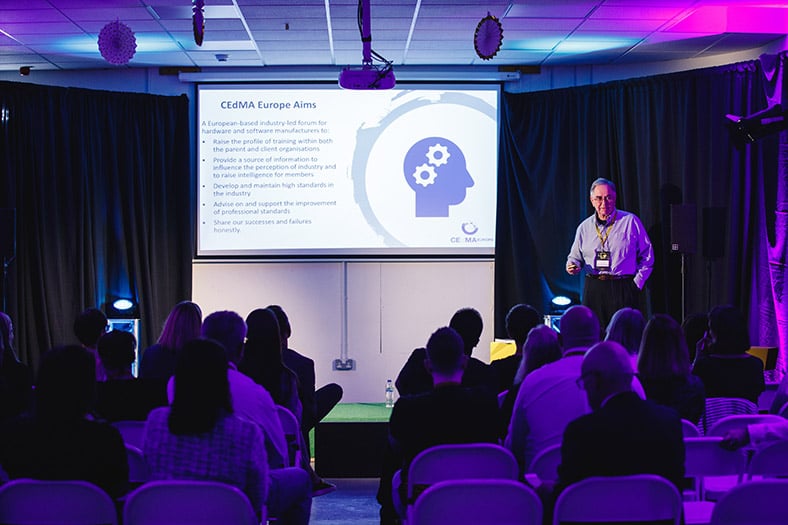 Learning in the 21st century places new demands on learners to use technology to access, analyze, and organize information. It places responsibility on learning providers to establish an environment that supports creativity, innovation, communication, collaboration, problem-solving, decision making and engagement with the learner, to ensure learning occurs within the context of the real-world environment they are involved with.
In April, CEdMA Europe launched the book Technical Training Management - Commercial Skills Aligned to the Provision of Successful Training Outcomes by Philip Bourne, its Non-Executive Director.
This session looked at the rationale behind the book, briefly described the contents, but more importantly invited the audience to comment on the next phase of providing value-add segments leading to knowledge-based badges, skills and experience badges, and eventually performance-based certification.
How To Engage The Room With Passion And Purpose - Gail Logan (KoreTransformation)
In this session, Gail shared her six-step approach to discovering your true authentic self and applying that to engage your delegates.
Behave Yourself: An Innovative Approach to Managing Difficult People and Conflict - Jay Johnson (Coeus Creative Group)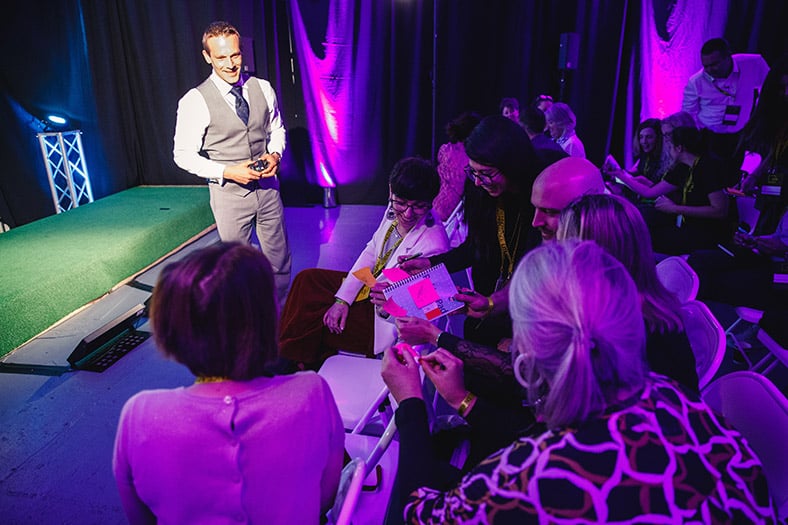 Difficult people: we all know them, we all have to deal with them. From co-workers to collaborators, audiences to auditors, and design to delivery, professionals in the talent development and learning industry encounter difficult behaviors daily. However, are bad behaviors worth us having a heart attack? Using a unique perspective of Behavioral Intelligence - a framework built on disciplines of psychology, neuroscience, and communication - Jay walked participants through tools and tactics to prevail over interpersonal conflict. This entertaining and engaging performance explores the who, what, when, where, and why of difficult behaviors and the strategies we need to overcome them.
Great creative session by Jay Johnson from @CoeusCG about Behavioural intelligence and dealing with difficult people @GetAdministrate #LITE2019 pic.twitter.com/yS70YVnb5M

— Primeast (@Primeast) July 10, 2019
RBS - Transforming the Learner Experience - Gavin McQuillan (RBS)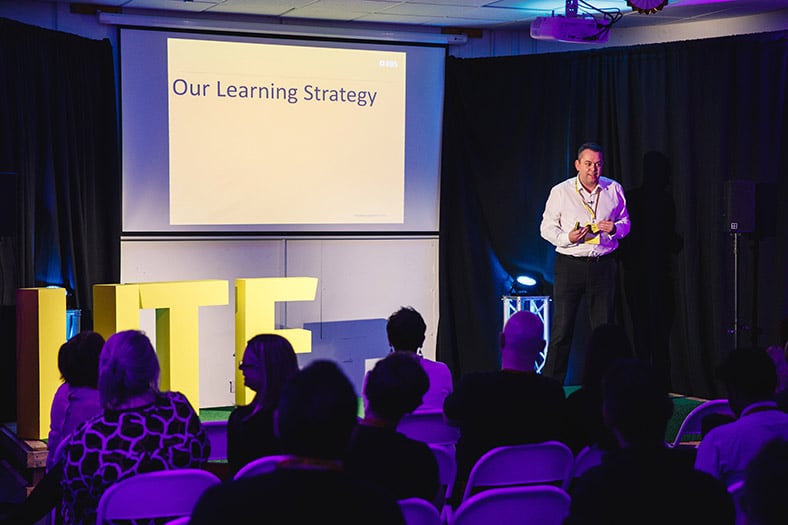 Gavin is in charge of the implementation of RBS's global strategy to transform what and how colleagues learn. In his session, Gavin talked about the development of this strategy, how this is being implemented across the organization, and the key part technology is playing in developing and delivering an exceptional learning experience.
The Amazing Future Begins With Us - Bill Jensen (The Jensen Group)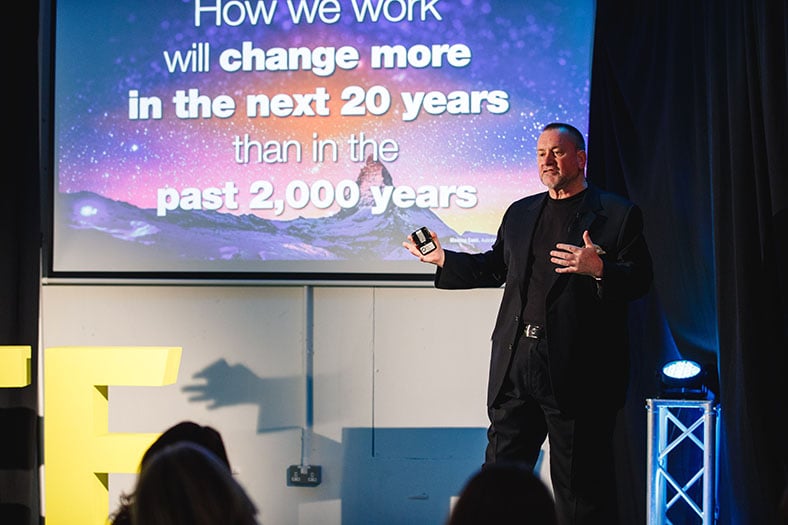 We in the LITE community are the translators between extremely disruptive digital transformations and empowering others to do their best. We are the difference between everyone soaring to new heights or having a robopocalypse forced upon them. This keynote mapped our tech/human relationship in the era of AI.
LITE Awards Ceremony
This year we decided to host our very first LITE Awards Ceremony! We're excited to announce the winners for each award category below:
Training Website of the Year: Winner - ForgeRock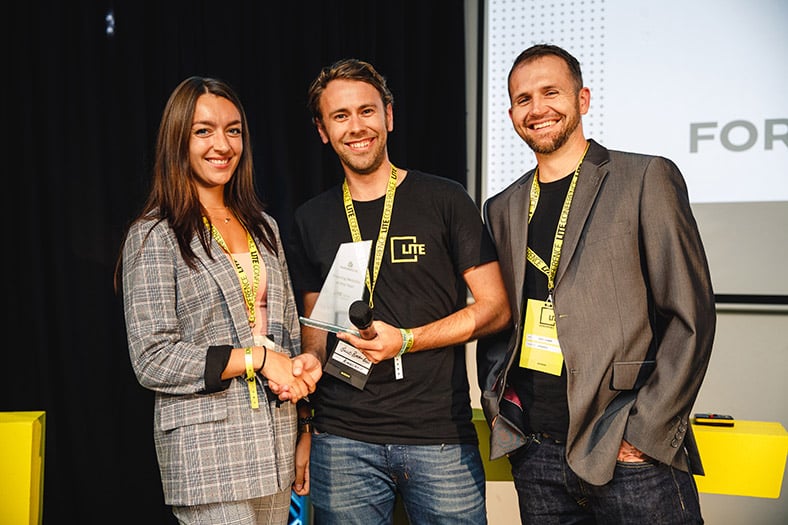 Most Innovative Integration Award: Winner - Primeast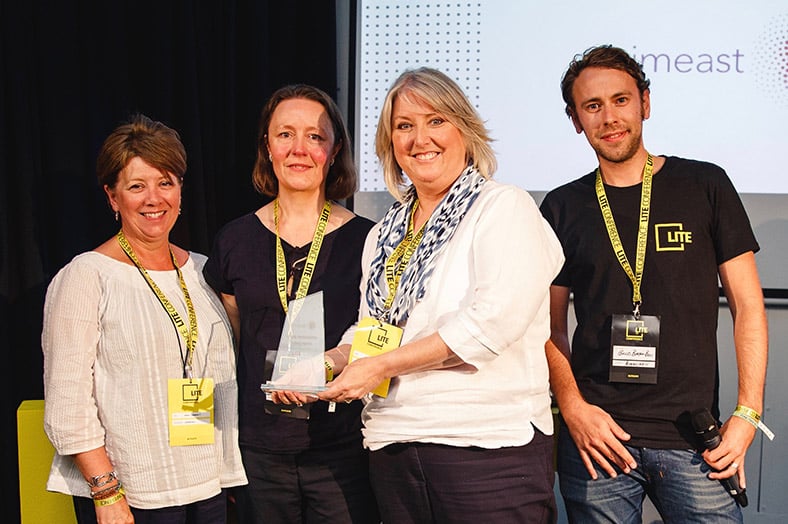 Administrate PRO Super Star Award: Winner - Xylos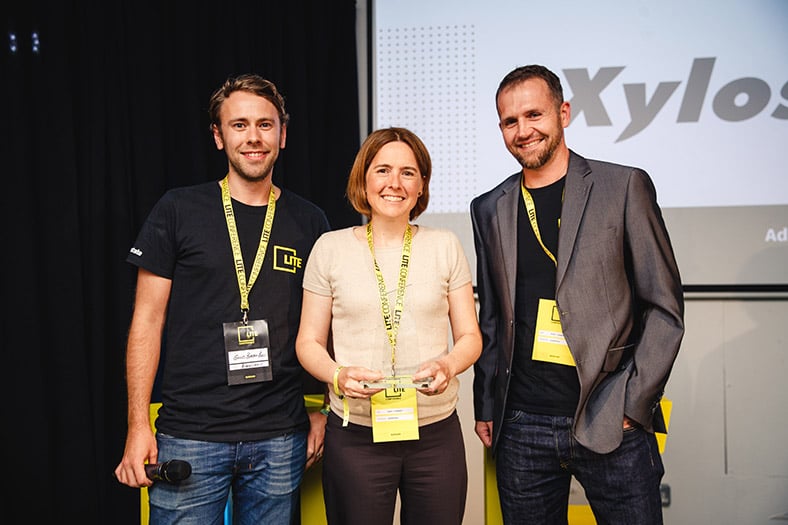 Administrate Super User Award: Winner - University of York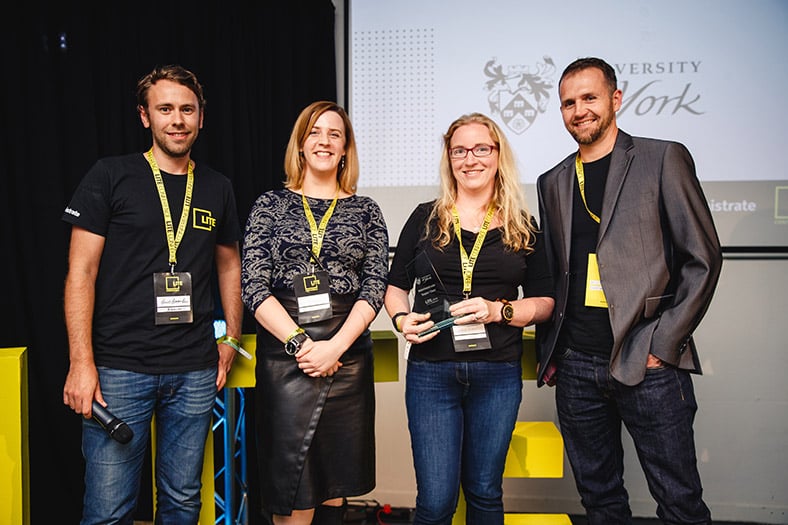 Focus Group: Peer Discussion and Networking - Heather Bayfield, Nate Smith & JJ Cranston (Administrate)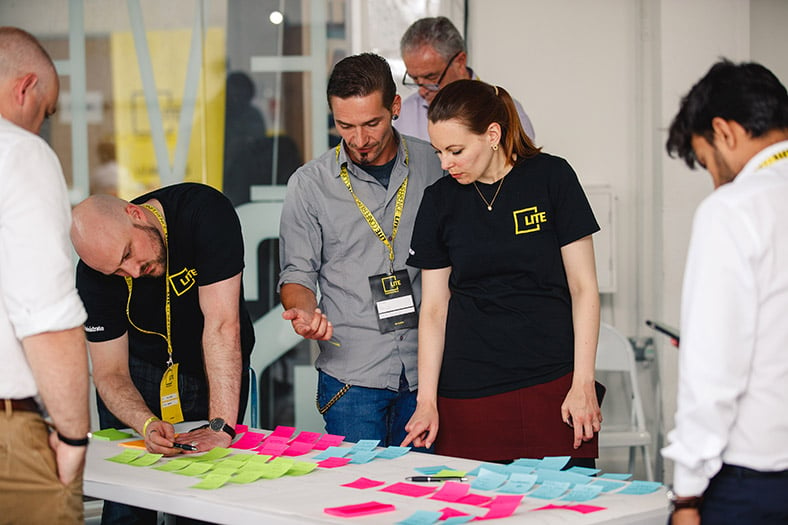 One of our most popular sessions every year, this session gave Administrate customers the chance to network with peers, share industry best practice, and learn Administrate tips and tricks.
Focus Group: Smart Scheduling - Heather Bayfield, Nate Smith & JJ Cranston (Administrate)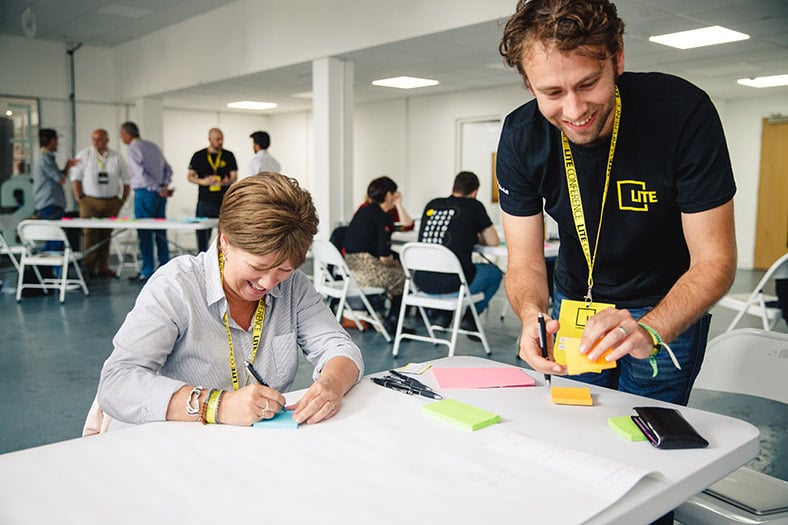 In our second exclusive session of LITE 2019, this session was designed to let customers have their say in helping shape Administrate's future. Attendees got a preview of what was in the Administrate pipe, have their say on priority features, and get a first look at our much-anticipated Smart Scheduler!
One-to-one Sessions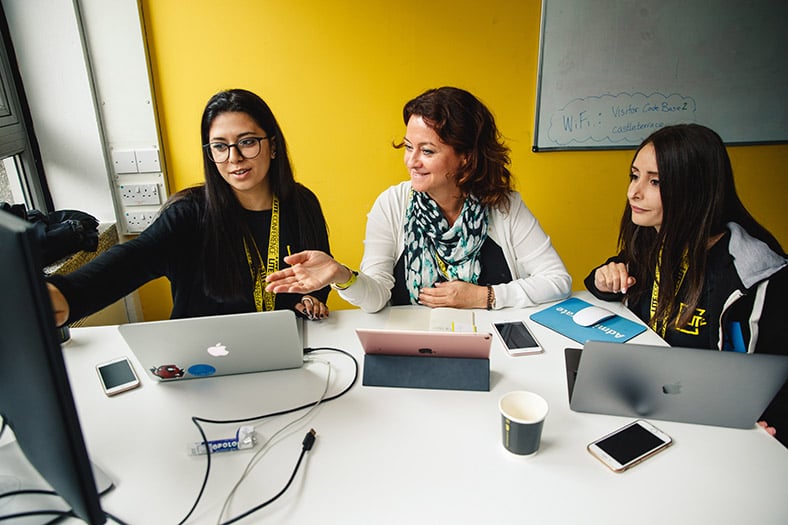 Throughout both days, we ran one-to-one sessions, meaning that our customers could book personalized time with members of our expert team.
Thanks for Coming!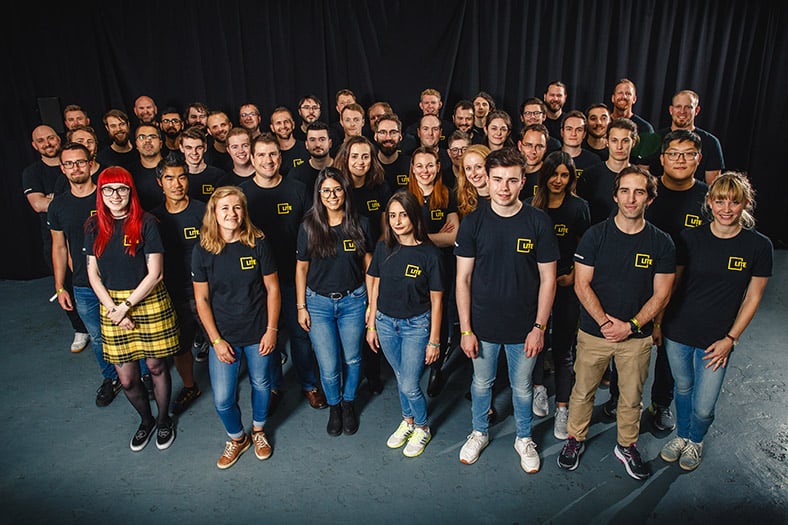 Thanks for coming to LITE 2019 and making it another great event! Stay tuned for all the details about LITE 2020 coming soon!