Yesterday we took a look back at the amazing first day of LITE 2015, Administrate's first user conference, held in the beautiful Assembly Roxy. Today we're focussing on the second day of the conference, as we lined up our second set of amazing speakers, before finishing the whole event off with a party in the Administrate offices.
Administrate Learning Workshops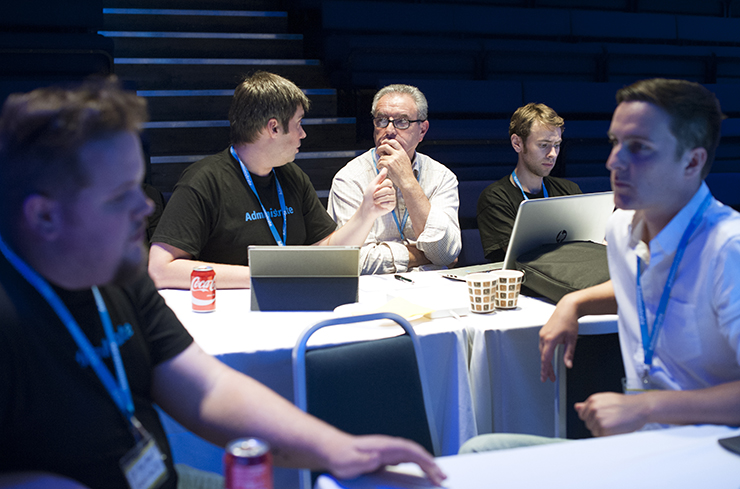 As well as our superb line-up of speakers, both days of LITE 2015 also featured a series of Administrate Learning Workshops. These were designed to give current and future Administrate customers a further insight into our product, as well as get some time to meet the Administrate team and ask them any questions they might have.
These sessions were a huge success, and definitely something that we'll look to do more of at LITE in the future.
@LITEConf #LITE2015 great workshop on making your website a booking machine! #endpoints pic.twitter.com/Wq0Z6pfWdw

— Gilles Bell (@GillesBell) September 25, 2015
Rocking the eLearning workshop. #lite2015 pic.twitter.com/UYPJvtkf7B — Iain Brown (@IainBrown210) September 24, 2015
Booths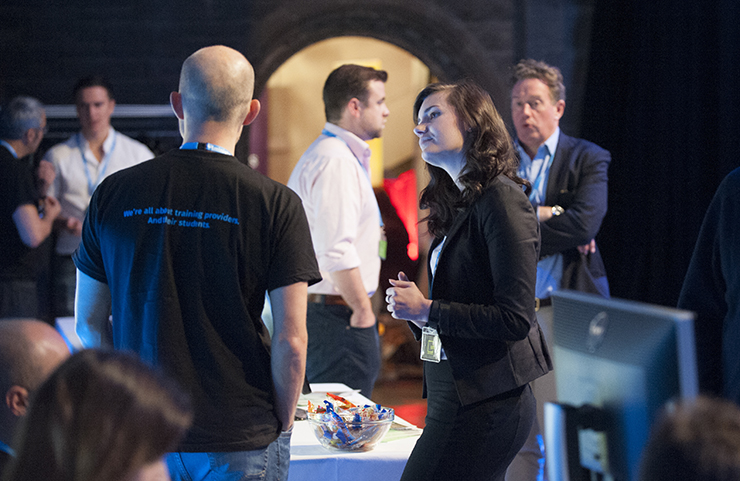 We were also joined by some amazing companies running booths in the main hall of LITE 2015. As well as Administrate offering demos and giving attendees the chance to ask questions, we also had Stipso and allthings booths for attendees to pursue between speeches.
We're here in #Edinburgh @dgmhay @mdrummond92 @DeeWard8 @LITEConf with @johnjpeebles and the Administrate team. pic.twitter.com/cyIrCJBJl7

— allthings (@allthings_io) September 25, 2015
@nserafimovska guiding a #LITE2015 attendee through the wonders of @Adm1nistrate pic.twitter.com/SeOvu7jegG — Richard Cassidy (@Ricky_Sea) September 24, 2015
Keynote Speech - The Road Ahead by John Peebles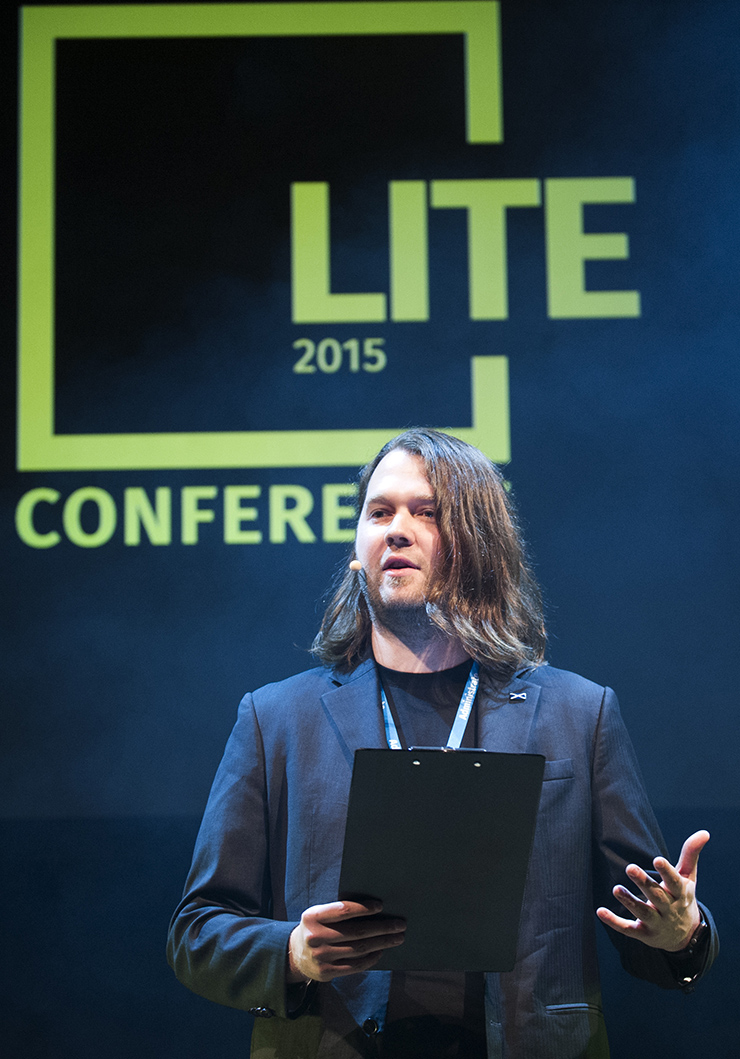 Opening our second day was Administrate CEO John Peebles with our second keynote speech, The Road Ahead. In his presentation John looked ahead to what was to come for both Administrate and the training industry as a whole.
@johnjpeebles outlines a very positive road ahead for @Adm1nistrate #LITE2015 pic.twitter.com/jfrZYtd8fl

— Richard Cassidy (@Ricky_Sea) September 25, 2015
Panel Session - Growth: The Challenges and Successes by Richard Cassidy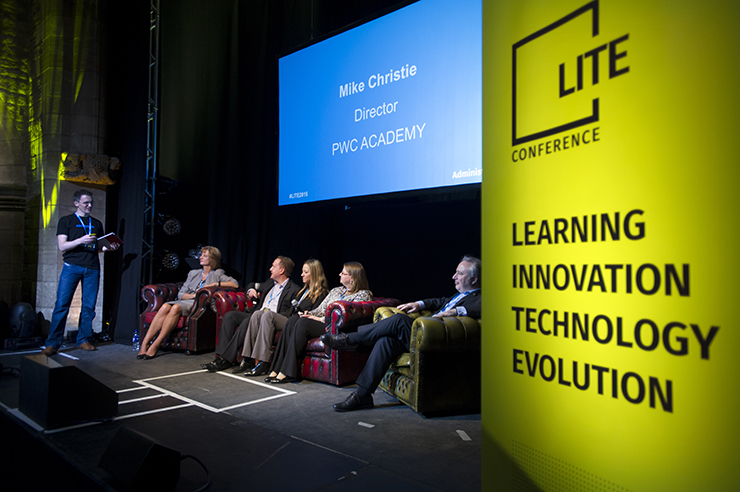 In a change to our printed schedule, Administrate's Sales Director Richard Cassidy lead a panel of industry experts on the topic of growth. Richard was joined by Mike Christie of PwC Academy, Erin Moore of NSF, Tara Brodie of Longview Solutions, Amanda Selvaratnam of University of York, and Kevin Streater of ForgeRock.
Great to hear the panel agree that elearning is a major part of their future strategy! #lite2015 — Steve Penfold (@steve_penfold) September 25, 2015
@Ricky_Sea leading a great panel discussion at #LITE2015 pic.twitter.com/NQJ5gw3VyC

— Jen Paton (@cardigan_lover) September 25, 2015
Our Product Roadmap and Q&A With Our Product Team by Administrate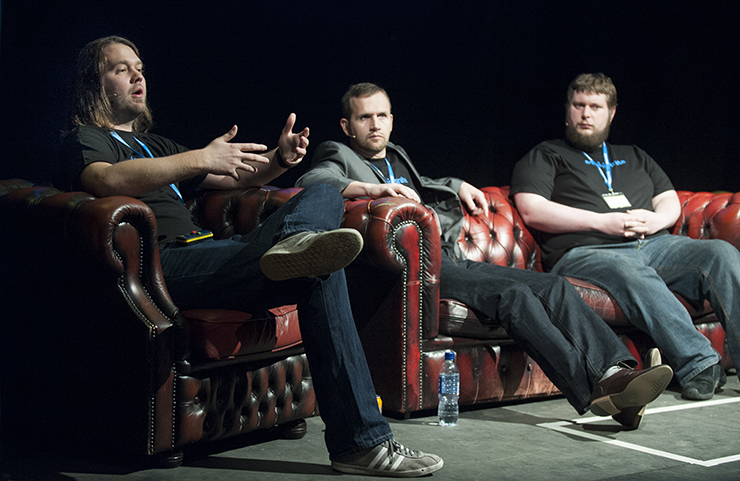 In another last minute change, our Administrate Learning Workshop was moved downstairs into the main hall so no one in the audience had to miss out. The Administrate team, lead by John Peebles, discussed our roadmap for the future, as well as giving the audience the chance to ask our product team lots of questions.
@Adm1nistrate living up to their values by offering an open Q&A on product development #transparency at #LITE2015 pic.twitter.com/5YpfZvACJa — Richard Cassidy (@Ricky_Sea) September 25, 2015
Startup to Global Training Provider in Three Easy Steps! by Kevin Streater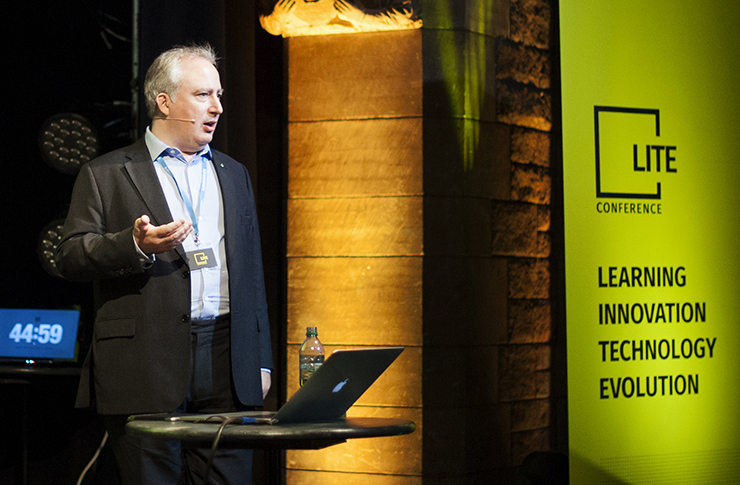 Our first speech of the afternoon saw Kevin Streater, Director, Global Sales Training at ForgeRock talk about how to progress your business to a global scale. Kevin explained how ForgeRock has grown massively in recent years, as well as closing the session with a demo of how they use Administrate to organise their business.
#lite2015 @lite2015 administrate as key part of a global training business pic.twitter.com/eeCWCbg8Y3

— PMNewGenThinking (@pm_ngt) September 25, 2015
@tarcsayzoltan On stage at #lite2015 showing how Adminstrate helps power our University @fr_backstage platform pic.twitter.com/flgJP1U8uh — Steve Ferris (@sjf94) September 25, 2015
Empower Your Organisation to Author More Effective eLearning, Faster by Steve Penfold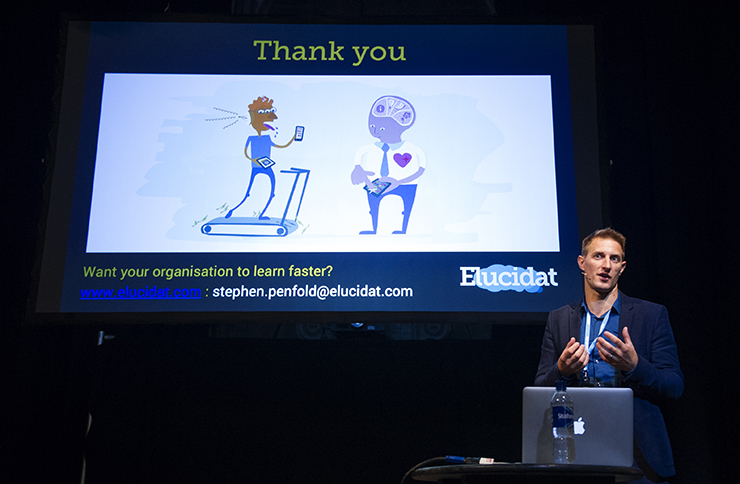 Our second last presentation of the day was Steve Penfold, Customer Success Director at Elucidat, talking about how to create effective eLearning content. Steve also got the audience involved by showcasing an example of eLearning and asking them to judge whether it was engaging or not.
@steve_penfold of @elucidat teaches us the fast-short-fun way of creating great eLearning content #LITE2015

— Richard Cassidy (@Ricky_Sea) September 25, 2015
The SEO Evolution by Mike McGrail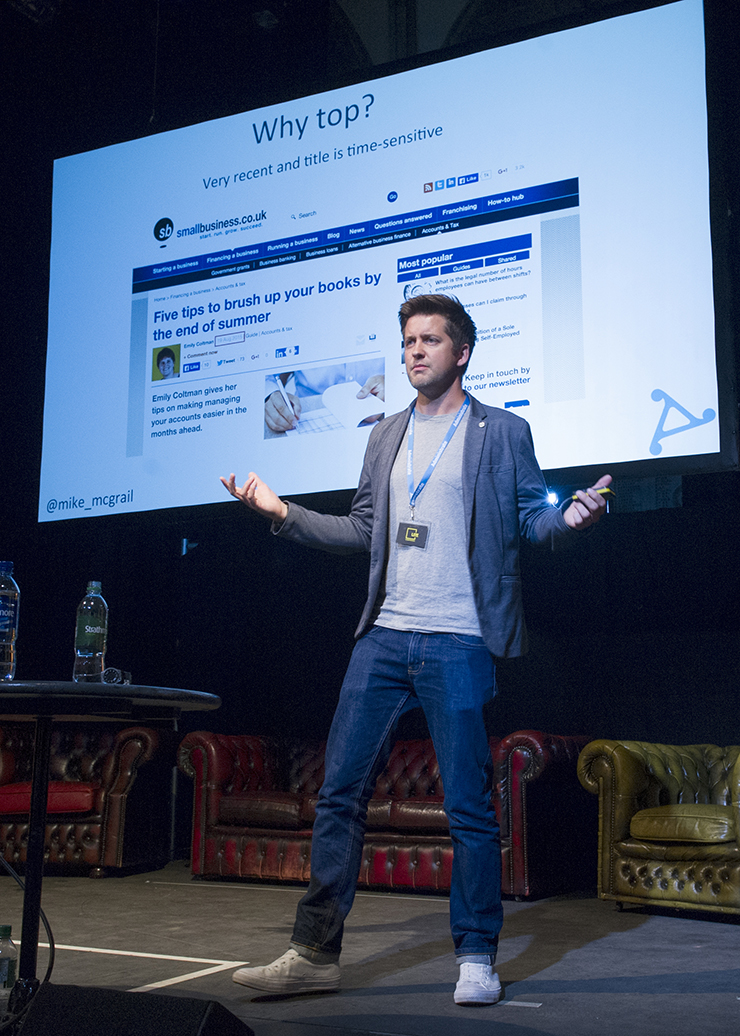 Our final speech of the day was from Edinburgh based Mike McGrail, Digital Marketing Director at Velocity Digital. Mike guided us through the evolution of SEO and how you can use it more effectively within your business.
@3BTraining thanks very much guys! — Mike McGrail (@mike_mcgrail) September 25, 2015
Great talk on #SEO from @mike_mcgrail at #LITE2015

— Cluster (@clusterlearning) September 25, 2015
Tweet of the Day Winner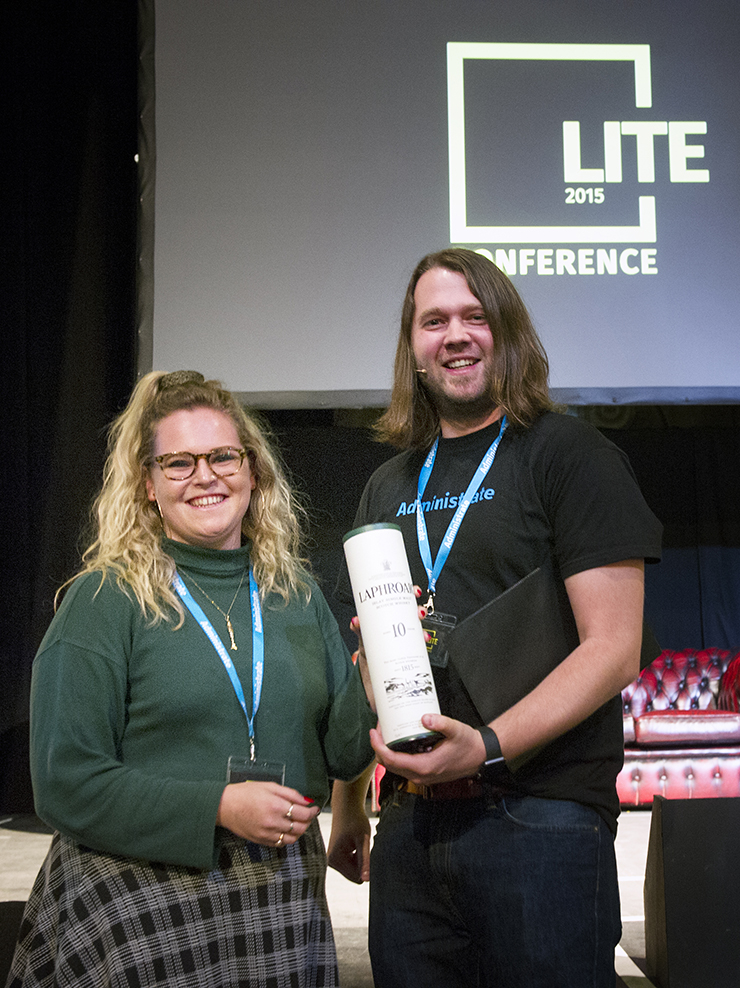 During both days of LITE 2015 we ran a best tweet competition, where attendees tweeting us @LITEConf using the hashtag #LITE2015 could win a bottle of whisky, or Irn Bru, for the best or funniest tweet. Our second winner was Daisy Parker, who definitely appreciated our lights and music!
Am I at a rave or conference? AdministraVe @LITEConf pic.twitter.com/3m8lqthcqD — Daisy Parker (@daisylparker) September 25, 2015
Edinburgh Guided Tour
The first social event to close LITE 2015 was a guided tour of Edinburgh's Old Town, starting off from the Assembly Roxy and finishing off at the Administrate office just in time of our after party. The tour took attendees to the Old College, Edinburgh's most famous dog Greyfriars Bobby, Greyfriars Kirkyard, and the site of the last public hanging in Edinburgh, before heading over to CodeBase to party the night away.
We're winding our way towards the after party for #LITE2015, through Greyfriars cemetary. Next stop is Administrate HQ at @CodebaseTech!

— John J Peebles (@johnjpeebles) September 25, 2015
Administrate Party
To close out LITE 2015 in style, we held a party in our Administrate offices to give our attendees and the Administrate team a further chance to mingle over some nibbles and drinks.
#LITE2015 after conference party pic.twitter.com/Y3kXMABS2j — addelam (@addelam) September 25, 2015
@LITEConf And the award for best outfit of #LITE2015 goes to...Ashton Montgomery pic.twitter.com/dzxENbnLrX

— Jen Paton (@cardigan_lover) September 25, 2015
LITE 2016!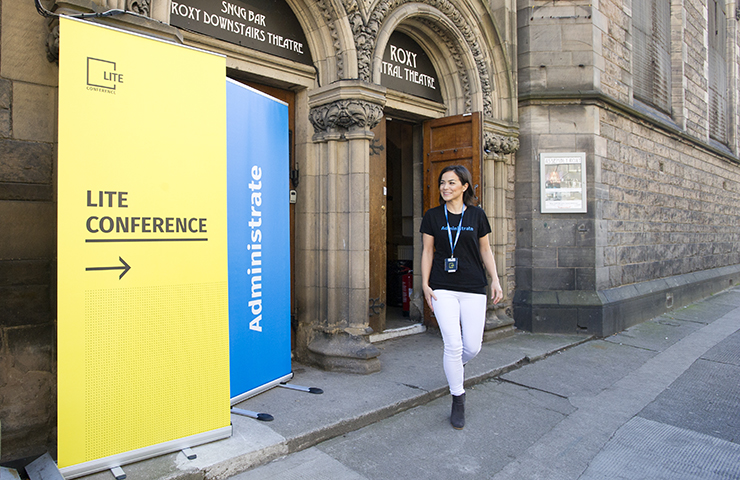 With LITE 2015 just over, we're already getting into planning mode for LITE 2016! Come and join us for another two exciting days of learning, innovation, technology, and evolution on September 22-23 2016 at the Assembly Roxy! Stay tuned for more details coming soon.
If you missed #LITE2015, don't worry! We're doing it all again next year! #LITE2016 will be on September 22-23! pic.twitter.com/BfkOgnjVyS — LITE Conference (@LITEConf) September 25, 2015