What key features does your new Learning Management System need to be worth the investment? In this article, I'll share 10 essential traits that eLearning companies should consider when selecting a new LMS.
Top 10 LMS Features all eLearning Companies Should Look For
eLearning companies have different requirements than most training departments. As such, they need a Learning Management System with special features to get the best eLearning ROI. The challenge is finding the time to evaluate every tool on the market, then narrowing down a list of top contenders. Fortunately, there are specific criteria to help you find the best tool for your organization's needs, so that you can start selling your eLearning course and generate revenue as quickly as possible. Here are the 10 LMS features that eLearning companies should look for.
1. Blended Learning Tools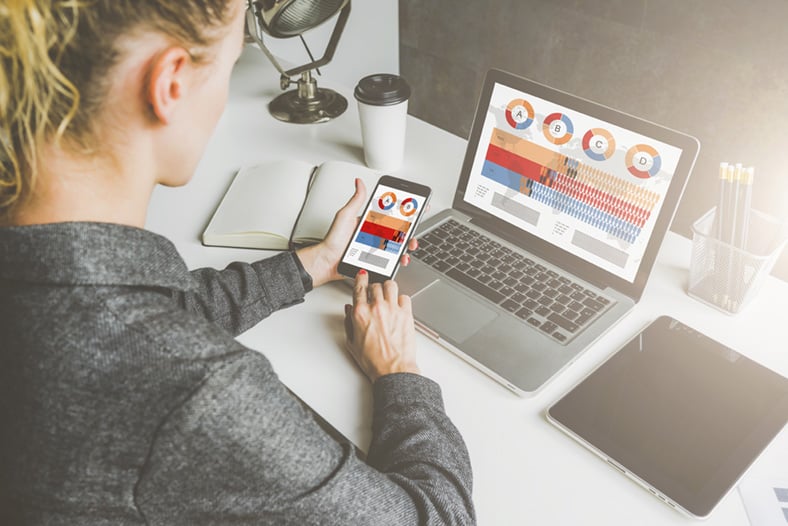 Blended learning tools give you the ability to cater to different learning needs and preferences. You can offer online learners face-to-face instruction paired with online training resources to enhance the benefits, as well as provide self-paced online training paths for those who prefer asynchronous online studies. In some cases, the LMS may feature video conferencing tools. This allows you to offer the best of both worlds from anywhere in the world.
2. Robust Reporting with Customizability
LMS reports give you a complete picture of online learner performance, engagement, and satisfaction ratings. You can find out how well they are faring during interactive exercises. View eLearning assessment scores so that you can recommend supplemental online training resources, and ensure that they are getting the information they need to achieve the desired outcomes. However, it's wise to choose a Learning Management System that features customizable reporting features. This gives you the opportunity to monitor every aspect of your eLearning strategy, including areas for improvement.
3. eCommerce Support
One of the LMS features eLearning companies should look for is eCommerce integration, which allows you to market and sell your eLearning courses. This may be in the form of built-in payment gateways, virtual shopping carts, or product URLs. You should also look for a Learning Management System that features customizable checkout and "thank you" redirect pages. Another important consideration is eCommerce LMS metrics. These reports allow you to track conversions, click-through rates, and sales figures to improve your eLearning marketing strategy.
4. Brand Integration
Are you able to incorporate your eLearning company's logo? What about a color scheme and font style that reflects your image? This all falls under the purview of brand integration. It's essential that your new LMS allows you to customize eLearning templates and other assets to convey your brand messaging. This helps to ensure continuity, cohesiveness, and credibility. As a result, you build brand loyalty and expand your online learner customer base.
5. Online Course Catalogs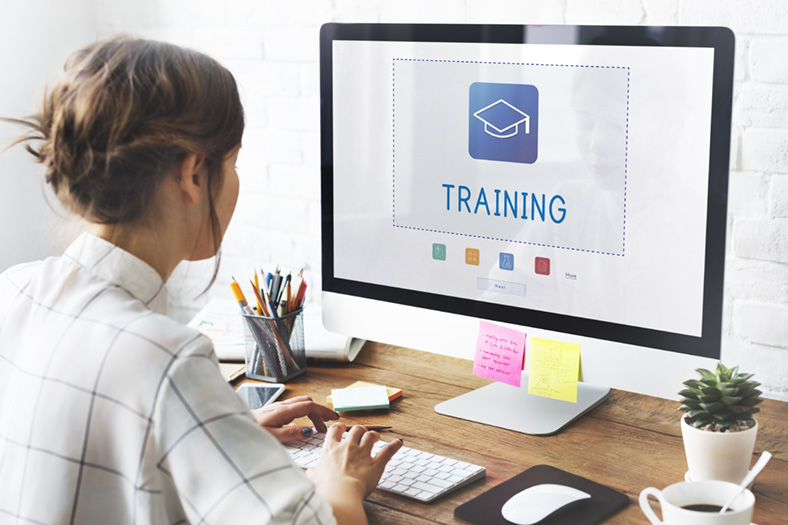 You must be able to offer diverse eLearning offerings if you want to appeal to a broader audience. As such, your LMS needs to support online course catalogs. Preferably, with a built-in shopping cart option so that online learners can quickly purchase the content, or enroll in an eLearning course with the click of a button. This, too, should be fully customizable. For example, you can upload your own logo, graphics, font types, and button styles.
6. Self-Registration
Online learners peruse your online course catalog and find the ideal eLearning course for their needs. But how do they book their spot and pay their tuition? Your LMS should have a self-registration/auto-enroll feature whereby online learners can sign up autonomously. Keep in mind that many of them are making a split-second decision. They read your eLearning course description and immediately decide to enroll. Thus, you want to make the process as quick and stress-free as possible.
7. Responsive Design Features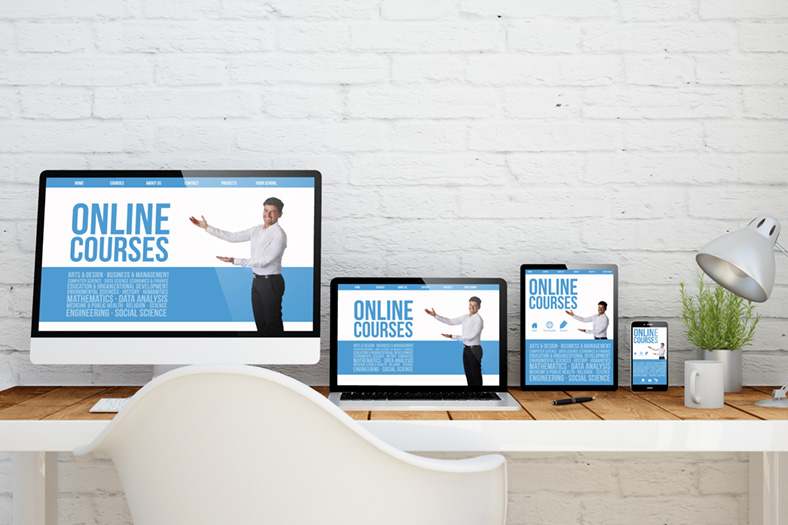 Modern learners want access to eLearning courses anytime, anywhere. As a result, you need a Learning Management System that can deliver mobile-friendly content at a moment's notice. More importantly, one that offers everyone the same viewing experience and provides the same benefits. That means your LMS needs to have responsive design features. Your eLearning company designs a master layout of the eLearning course, and the LMS automatically displays the correct version based on the user's device, screen size, resolution, and geographical location.
8. Certification Support
Online learners like to feel a sense of accomplishment. For this reason, many eLearning companies are now using certification online training courses to fuel motivation and engagement. As a result, your LMS must offer certification support. For example, the ability to choose specific online training paths and automatically deliver completion certificates to successful online learners. You should also be able to track every element of your certification course, from individual learner progress to a general overview of how many people have completed the eLearning course.
9. Intuitive User Interface
A Learning Management System isn't of much value if you can't use the LMS features and functions. Thus, the LMS has to be user-friendly and intuitive. Ideally, it should have a variety of dashboards that highlight different aspects of your eLearning course. For example, a separate panel that displays sales figures and conversions and another that delves into learner performance and progress. Get input from your eLearning team to see which LMS platforms align with their skills and abilities.
10. Accessibility Features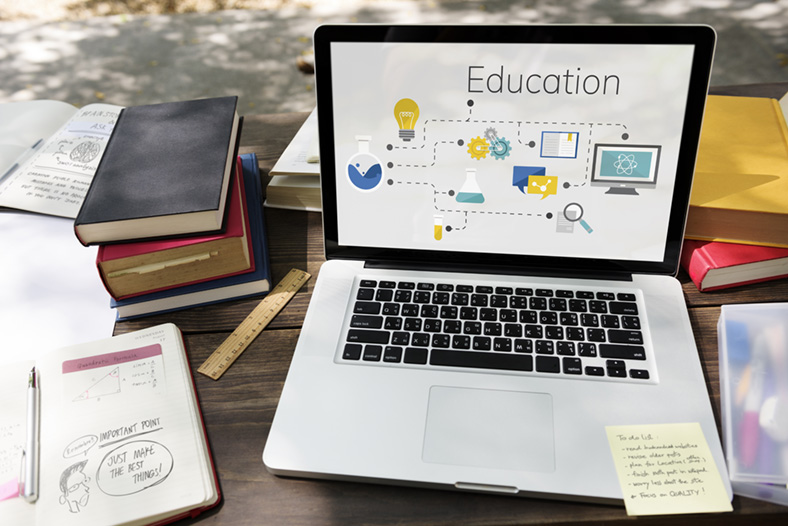 If you plan on offering your eLearning courses to online learners with special needs, you should consider accessibility features. For example, captions and subtitles to accommodate online learners who are hearing impaired, or audio narrations for those who are visually impaired. It's also wise to opt for a LMS with geolocation features so that you can deliver targeted online resources to global learners. For instance, translated versions of your eLearning course for non-English speakers.
These LMS features are must-haves for eLearning companies who want to broaden their profit margin and enhance the benefits of their eLearning courses. Another factor to consider is the support services offered by the software vendor. For example, toll-free phone or email assistance. Double check with your top LMS candidates to see if support is part of the package or you have to pay extra for the privilege.
Are you about to implement your new Learning Management System but still need some advice on how to do it successfully? Download the Free eBook: Successful Learning Management System Implementation to discover 30 insightful tips on LMS implementation from some of the top LMS experts in the eLearning industry.
About Christopher Pappas
Christopher Pappas is founder of The eLearning Industry's Network, which is the largest online community of professionals involved in the eLearning Industry. Christopher holds an MBA, and an MEd (Learning Design) from BGSU. eLearning Blogger | EduTechpreneur | eLearning Analyst | Speaker | Social Media Addict