In 2010 UPS launched a global advertising campaign about logistics. Their focus was celebrating the logistics that all companies face, regardless of how big or small the company is. UPS concentrated their advertising on showing how smoothly they are able to help business owners solve logistical problems. From shipping packages to online printing to technology support, UPS makes sure they have their customers covered. As teachers, training providers, and training administrators, we can learn an important lesson from UPS and their focus on logistics: a seemingly simple but very vital step.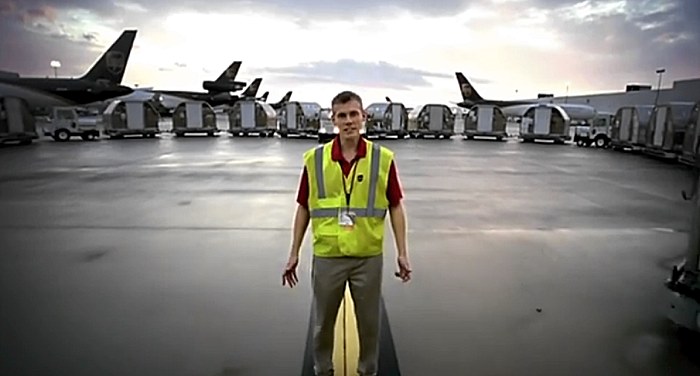 Logistics and Training
Logistics is an important part of teaching and training. It is essential to think through logistical challenges that might arrive and be prepared to find solutions before you begin to teach. Otherwise, the wonderful lesson or seminar you planned could be thwarted by problems that may have simple solutions. When thinking through teaching logistics here are some things to consider:
1. Space
Ideally, you will have an opportunity to see the room where you'll be teaching beforehand. Check out how the room is set up and make sure it will work for you.
Can all the participants see well?
Are there enough chairs and/or tables? Think through your lesson and make sure the space is appropriate for your planned activities.
If you want your students to work in groups, is the seating arrangement structured for group work?
Will you need to move furniture at different points in the day for various parts of your lesson?
2. Technology & Materials
The use of technology can greatly aid a presentation, but it can also be an area where challenges are common. Make sure you check on the available technology in the room beforehand, and test to see if it works! It is always a good idea to have a backup plan, just in case. It is also wise to take a paper copy of your lesson plan or notes so you are adequately prepared in case the technology fails.
Think about the materials you may want to hand out to your students:
Who is in charge of making copies?
Do you want your students to have copies of your slides or take notes on their own paper?
Would you prefer your students to wear name tags?
3. Comfort Level
Put yourself in the shoes of your students and spend a few minutes thinking about the comfort level of the environment.
Are the chairs comfortable?
How is the temperature of the room?
Will refreshments be provided?
If the space you are teaching in is uncomfortable, you may need to structure your lesson differently to allow for movement breaks. You do not want your audience losing focus because they are uncomfortable!
4. Time
Make sure you know the allotted amount of time that you have to teach. Have a clock or watch visible so you can pace yourself accordingly. Plan breaks every so often to keep your students engaged and to minimise distractions. Allow plenty of time for lunch, especially if people need to travel somewhere to buy food.
Conclusion
These things might seem trivial, but if one of them goes wrong it can sabotage your whole lesson! It is not worth all your planning and hard work for avoidable problems to derail what you have to say. Be prepared and think through the logistics.
It's worth mentioning that tracking resources like classrooms, technology, and materials are just one of the great things that a training administration system can help you with. You can run your training operation just like UPS, which uses advanced and powerful software to help them with their global logistical challenges, except you'll be using training administration software built just for you - check it out!
Interested in More Blog Posts Like This?
Download our free eBook 'How to Deliver Better Training 2013' to read this blog post and more!