The continuously changing business environments and unstable markets are calling more and more organisations towards employee training. Recent research saying 42% of companies have increased their training budget from the previous years is a clear giveaway of how companies are tending to train their employees with the latest skills and technologies. Moreover, the development of online training sessions has added a spark to the concept of employee training.
So What are Online Training Sessions?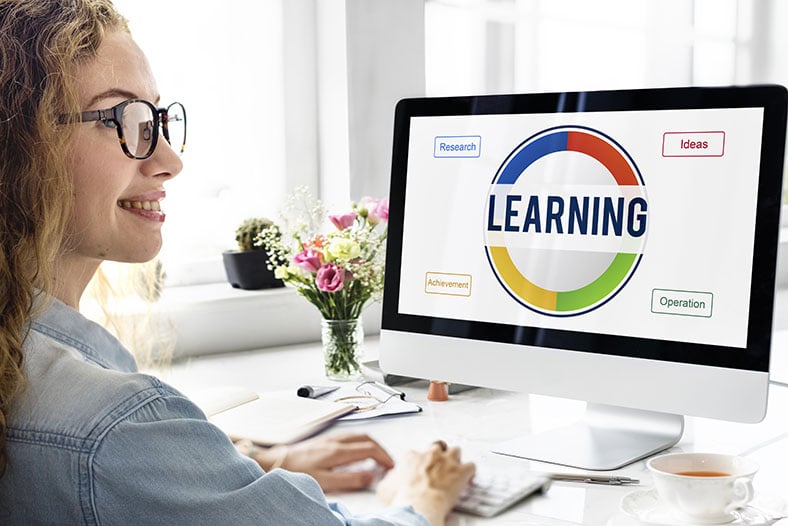 Online training or eLearning, in general, is a concept of imparting education through the internet. Trainees would require an internet connection and devices such as laptops, PCs, Android devices, iPhones, etc., to access their course materials.
Talking about online employee training session, in particular, it is nothing but your core employee training curriculum shifted from the traditional classroom approach to a more sophisticated and convenient web-based approach. With eLearning, employees can access their course materials anytime and anywhere as per their convenience. Unlike the traditional approach, eLearning or online training imparts lessons through the use of multimedia like videos, graphics, audio, etc.
Though eLearning provides several benefits, the question arises if these training sessions are fun, exciting, and effective enough to attract employees and encourage them to learn further? Well, the answer is a pretty big "yes". The reason? Read on to know the specific reasons for this. But before we jump to how online training is all fun these days, it is crucial to understand how it is benefitting both the employers and employees. So let's begin!
Benefits of Online Employee Training Sessions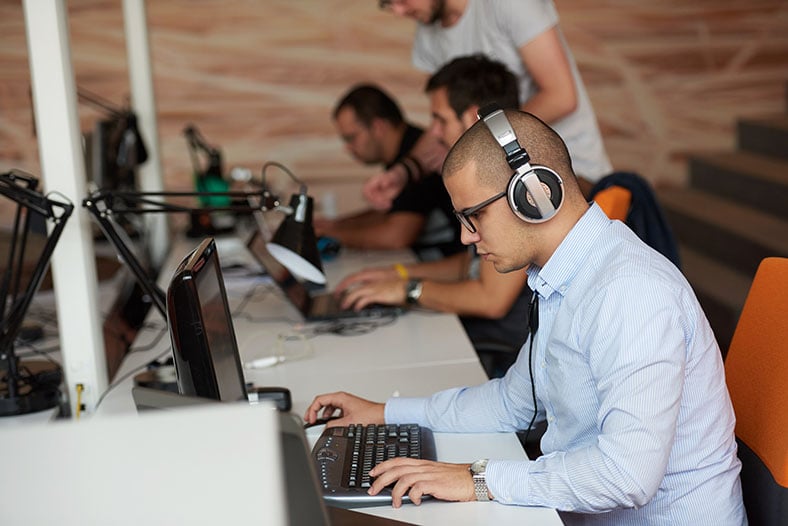 How Does Online Training Benefit Employees?
Accessible anytime, anywhere: We all know how daunting it is to get stuck for hours together in a classroom session postponing all your other chores. It is a pain in the neck for employees to stay for those extra hours after work to finish their mandatory training. Online training eliminates this 'extra effort' and facilitates the employees to access training material anytime and anywhere.
Helps retain knowledge for a long time: As employees, when you are already overwhelmed with your workload, taking down classroom notes and retaining all the information taught is a tiresome task. However, in online training sessions, the course materials are presented in short and understandable pieces of information, which makes it easier for you to retain more of what you study for a long time.
How Does Online Employee Training Benefit Employers/Companies?
Reduces training costs: Online training cuts down the costs involved in the traditional training approach. This includes costs for arranging classrooms, infrastructure, travel, study materials, and other such expenses. All of these costs can be minimised through online training, where employees only require the right device and an Internet connection.
Increases employee retention: Reducing the turnover rate is what stands to be the primary concern for employers these days. But online training is an effective way that can help in improving your company's retention rates. Don't believe me? Let the statistics speak for themselves! According to recent research, eLearning improves retention rates by 25-60%.
Increases revenue: Companies providing online training sessions generate 26% more revenue per employee. Companies can adopt a strategic approach and integrate employee training in their environments to increase their revenues through the development of employee's skill and knowledge. This, in turn, helps improve employee's productivity, motivation, and performance. And, when your skilled employees are performing their best, it will eventually have a positive impact on the revenue!
Now, let's dig deeper to understand how online training sessions can be made fun and exciting for your workforce.
How can Online Training be Fun and Exciting for Employees?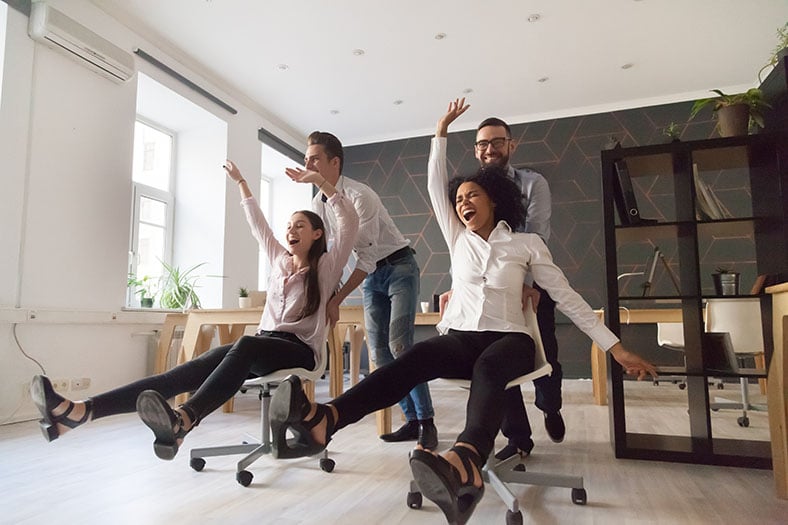 The very first thought of training can blow off the encouragement to learn. But if a company can make these sessions exciting and fun, their employees will definitely like to spend even those extra hours on their development. Using online training allows you to implement several creative approaches to create a fun-filled learning experience for employees. Here are a few ways how eLearning is turning out to be fun:
Videos: So what's better: pages of written documents or interactive video sessions? Well, it's pretty obvious that you would prefer the latter. Online training sessions are incorporated with video lessons to help keep trainees engaged throughout the course. Unlike your long classroom sessions, video lessons in online training are short, concise, to the point, and are not meant to bore you. Studies reveal that 80% of people remember what they see and do, and eLearning has utilised this fact to the fullest.
Gamification: Leaderboards, scores, and avatars. Sounds more like a game right? It is a game, but with an added twist. That's your monotonous office training topped with gamification. Gamification is the process of creating competitive surroundings through games and activities, thereby encouraging employees to work harder and learn better. According to a recent survey, 53% of respondents say that by 2020 gamification will be widely spread across most industries. That's how eLearning is turning to be fun and effective.
Visualisation: The very sight of plain text with no visual effects is sufficient enough to draw away your employees' attention from training. But online training sessions are proving the contrary and providing a visually impressive interface with relevant images, attractive colours, infographics, hints/tips boxes, and other such visual effects, thereby, creating an interactive learning environment for trainees.
Quizzes: Online quizzes are the norm these days. It is a quick, challenging, creative, and exciting technique that triggers the learners' brains to concentrate and pick valuable lessons from their training actively. In fact, one can incorporate various interesting quizzes into training sessions to assess the trainees' performances and motivate them to learn further. A variety of authoring quiz software is available online including ready-to-use quizzes on almost every topic. All you have to do is utilise those quizzes to start making your boring sessions really fun.
Conclusion
To sign off from the discussion, here are the key takeaways you must not miss:
eLearning benefits both employees and employers by generating a convenient, flexible, cost-effective, and profitable training environment.
eLearning can be made fun and exciting by implementing some gamification strategies, video lessons, visualisation, and quizzes.
Advanced online training software can be highly beneficial in creating such interactive online training sessions. Plus, the in-built feature of adding quizzes further helps in evaluating employees' retained knowledge.
About Angela White
Angela White is an EdTech enthusiast with a passion for writing for the consumer market in the areas of product research and marketing using quizzes and surveys. Having a knack for writing and an editorial mindset, she is an expert researcher at a brand that's known for creating delightfully smart tools such as ProProfs Quiz Maker.