What sort of training courses do you offer at the moment? Instructor-led? eLearning? Some of each? Have you ever considered offering blended learning?
Blended learning is a training course which offers a combination of classroom-based techniques and eLearning, allowing both you and your students to get the best of both worlds.
Blended learning can be a great option if you don't have any full eLearning courses at the moment, as it gives you the chance to at least incorporate eLearning into your training offering, and it is also perfect for classes which still require a lot of face-to-face teacher time, even if a lot of the content could be delivered through eLearning.
Let's take a look at some of the top reasons for making the move to blended learning for your training business.
Open Yourself up to More Potential Customers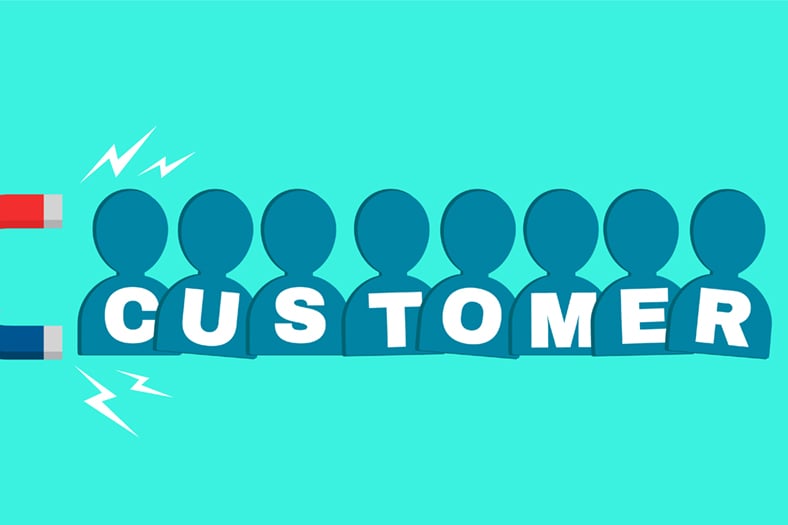 When the only courses you offer are classroom-based sessions you're limiting your potential customer base to the people who are geographically close to your training locations. However, offering eLearning courses could open you up to a much wider customer base. While blended learning obviously still includes some classroom sessions, these will be limited compared to a normal classroom-based training session, with the majority of the coursework taking place online through your Learning Management System (LMS).
This could open you up to a wider customer base because if most of the training takes place online, people who find it difficult to travel or live that bit further away from your training locations may decide they are able to attend the few classroom sessions. These potential customers may not be able to commit to attended sessions regularly, such as every day, but with blended learning, you are giving them more attendance options, which may be enough to make the training coursework for them.
Also, blended learning sessions are perfect for evening or weekend training courses. This means people who attend work or other education during the week will still have the option to attend your training courses because they can complete the eLearning portion in their own time, and then attend the classroom sessions when they don't have other prior commitments!
Even though your blended learning courses will still include a classroom-based portion, it offers more flexibility than a full-time classroom only course, which will open you up to more potential customers who may have ruled you out previously due to your course delivery methods.
Save on Costs and Time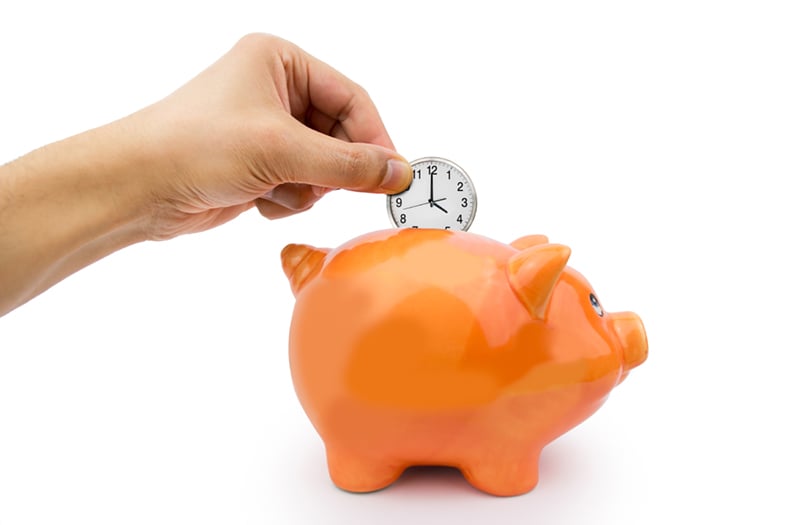 One huge benefit of offering a portion of your course as eLearning is the fact that it will save your training company lots of time and money compared to running the same session in a classroom. Here are just some of the savings you could make when you swap to eLearning, even if it's just for a section of the class:
Free up instructor's time, which gives them more time to complete class preparation or teach other classes. This means they get a lot more work done in the same number of hours as they were working before.
Save money on external resources, such as external classrooms, catering, printing, etc. As you'll be moving a lot of the learning online, you won't need to provide as many physical resources as you would have to previously.
Free up your classrooms so you can schedule additional classes, which will allow you to serve more students in the same timeframe.
Having a lot or all of the class resource loaded up on your LMS rather than having to prepare it for every classroom session will save your teachers and administration staff lots of preparation time, especially because once the content is stored in your LMS, you never have to worry about it again unless you need to make any future updates.
Opportunity for Face-to-Face Time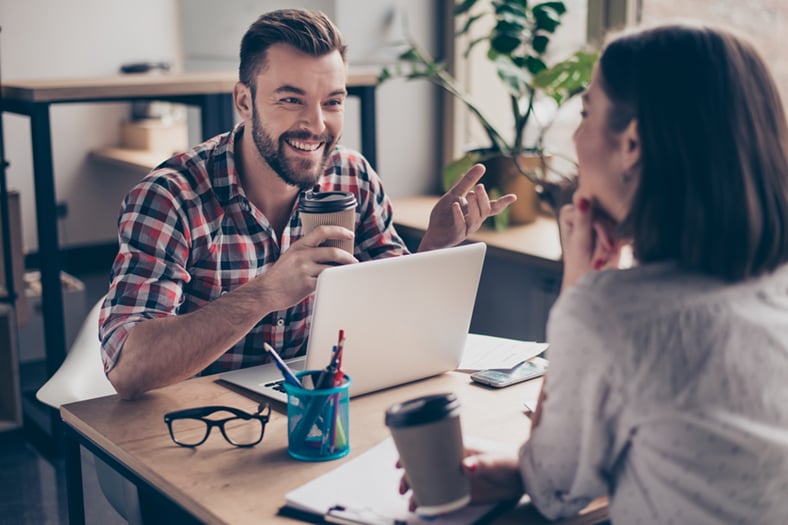 One obvious downside of completely eLearning-based courses is your students basically have to work their way through the training on their own, with very little or no teacher support. That's why courses that need at least some feedback and one-to-one time are a perfect candidate for blended learning rather than moving them completely over to eLearning where your students may have a poor learning experience.
Blended learning courses allow your students to work through a lot of the coursework themselves, at their own pace, all the while knowing that they have scheduled classroom sessions booked in. This gives them the chance to ask for extra assistance where they need it, write down questions to take along to these sessions that they need to be answered, and maybe even take along drafts of their final assessments for feedback before they have to hand the final version in.
This allows your students to know they have a good support system in place, and they will always know when they're next classroom session is so they can organise their own work accordingly. This should help ensure that none of your students are getting stuck or struggling with the class, and simply trying to push forward without any help, as this could lead to them giving up completely!
This is why blended learning is a great option for those courses where students are likely to need some support and some one-on-one time with their instructor, as the constant support is still there.
Easy to Track Student Progress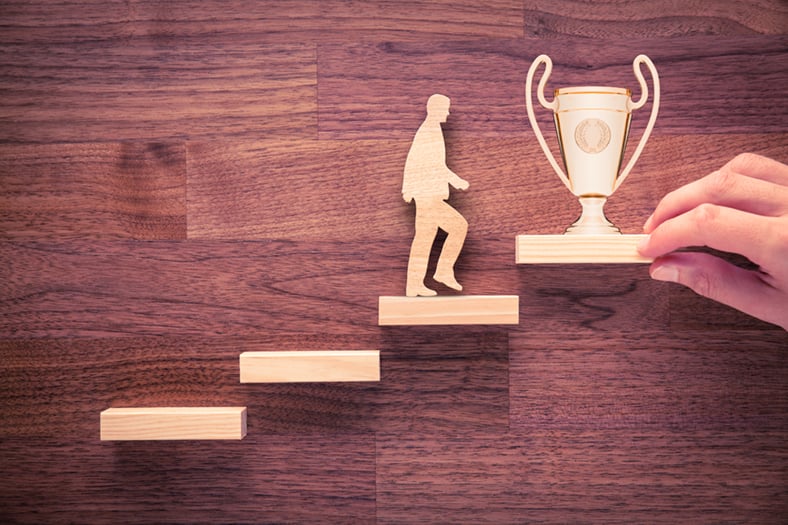 One great feature of eLearning courses it the ability for your teaching staff and training administrators to check on the progress of any of your students quickly and easily using your LMS and reporting features. While in-person sessions are a great way to check on how your students are getting along with the work you have set them, LMS reports will show you exactly how much of the course they have completed, which can be useful for tracking student progress.
Let's take a look at some of the most useful data you can pull from your LMS reports:
Overall student progress – See how far all your students are through the course material you have set them. This will let you see if you're students are roughly on track for completing all the work before the assessment dates, though this obviously may not be exact because your students will be completing the eLearning work at their own pace.
Module progress – This will allow your instructors to view which modules have been completed, and what progress has been made on any modules which have been started. This will be particularly handy if a student is struggling or seeking some advice during the one-to-one feedback sessions. Your instructors can quickly check their progress and what areas they are struggling with just a few clicks.
Mini assessment results – If you have mini assessments and quizzes scattered throughout your eLearning course then this can be a great way to see whether your students are understanding the material you have set for them, or if they're struggling with some aspects. This can give you some insight into how they might perform on the final assessments and give you the chance to offer them some extra support before they end up with a poor grade.
Need More Reporting Tips?
If you want even more hints and tips on how to get the most from your reporting system and effectively measure your training, then download our 'Reporting & Measurement' eBook!