Even in smaller businesses, having members of your team who work remotely can be quite common. This could be team members who work from home or offices which are based in different locations, even different countries!
With different shift patterns and time zones to navigate, the thought of having remote team members can seem scary, but we've got some tips to help you manage your remote workers with ease! And we know what we're talking about, as we have offices in Edinburgh, Beirut and Montana!
Ensure Crossover Time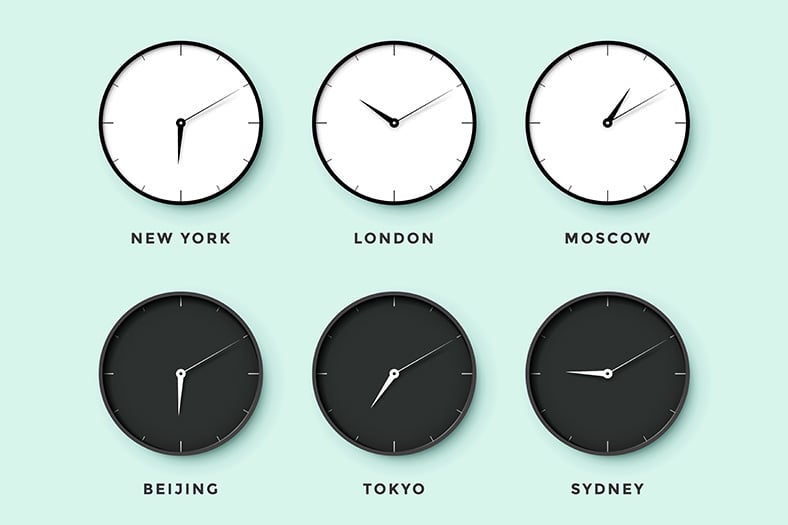 Whether your remote teams work in different time zones, or you have multiple teams working different shift patterns, it's incredibly important to ensure that you have a clear crossover time where all or most of your staff can interreact with each other. This is important for a number of reasons:
Ensures a smooth handover with work that needs to be picked up by other team members.
Makes it clear when colleagues can expect a reply or an action to be taken by a team member.
Allows you a definite time to schedule any necessary meetings.
If there are only a few hours in the day where most of your team are online and working, it's important to make sure everyone knows when this time is, so they can arrange to speak to other staff members or ask for assistance during this time.
This will hopefully prevent staff from wasting a lot of time waiting for other staff members to get back to them or send them work over, as it will be clear when they can expect a reply.
Your team will need to adapt to working with remote colleagues, as they may not be available at all times like other workmates who are based in the office will be, but if you set up a clear crossover time, at least within individual teams, it will allow people to plan their workload accordingly.
Get Help from Technology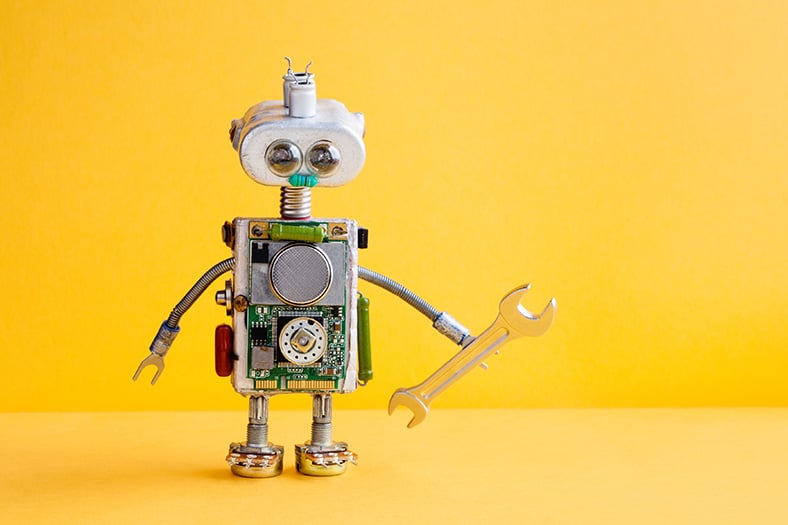 When it comes to remote workers, it's even more important to rely on technology to help you get things done quickly and seamlessly. If you're not all sitting in the same office, you can't just pop over to someone's desk to give them something to proofread. You need to have processes in place and using technology can help you ensure everything runs as smoothly as possible.
Task Management Tool
Scheduling tasks across different team members can be hard enough, never mind if they're in a different office or working from home. An online task management tool will mean you can assign tasks to anyone in your team, as well as providing all the information needed for each task to be completed. This means that tasks don't need to be assigned in-person, and you can always keep tabs on how tasks are coming along.
Video Conference Tool
Video conferencing is an excellent way of holding meetings with remote staff and still feel like they're in the room with you. Not only is it great for team interaction, but it also allows team members to share their screens to discuss something they are working on, and means you can record your meetings for future reference.
Administrate integrates with Zoom, the number one video conferencing and web conferencing service, and you can read all about our integration here!
Internal Chat Tool
If you can't just nip to someone's desk to ask a question, you don't necessarily always want to send an email, as this can quickly become tedious and time-consuming. An internal chat tool like Slack will give your team the freedom to chat to each other rather than always resorting to email, allowing them to be as productive as possible.
Document Management System
Collaborating with remote workers means that you will no doubt need to work on the same documents together. This means you need a robust online document management system to allow you to share documents and track edits with ease.
Knowledge Base
In order to keep all your staff up to speed about your company's processes and procedures, it's vital to have a knowledge base that all your staff can access. It makes sense to have this online and well structured so that remote workers can easily find whatever they need whenever they need it.
If you want to read more about Administrate's favourite tech tools, check out this blog post.
Set Up Team Communication Channels
It's crucial that your remote team members don't feel like they aren't part of the team they work in. You need all your team members to work seamlessly together, and the last thing you want to do is create any obstacles.
Setting up clear team communication channels will help ensure that your team function in the smoothest way possible and interact as if they were all working together in the same location.
This could include things like:
Daily/weekly team meetings to touch base and share progress on the work the team is doing.
Dedicated team spaces on your internal chat tool to give each team a specific place to discuss team-related issues.
Dedicated team spaces in your knowledge base.
Schedule Face-to-Face Time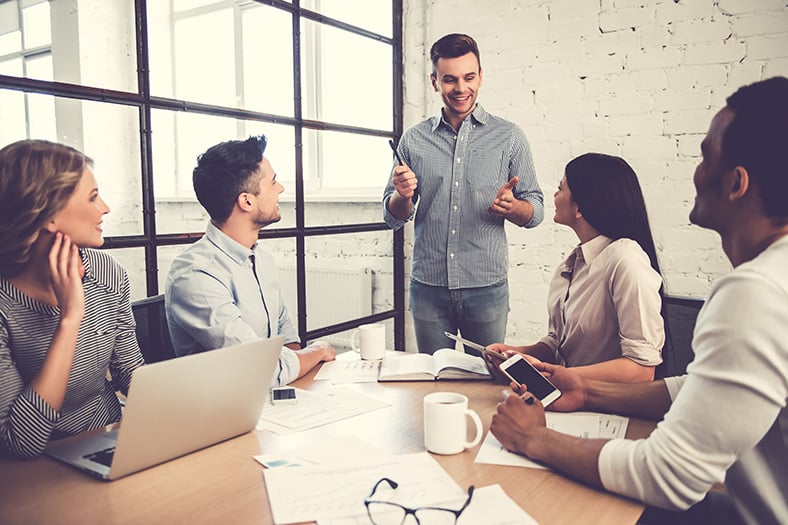 If you can, make sure you schedule face-to-face time with your team at regular intervals! Having remote workers come into the office for a few days at the time can be a great way for everyone to get to know each other and have the unique chance to deal with any problems in-person.
This may be easier for people who work from home compared to people who work in different locations, but try and schedule some time where possible, even if it's only a couple of times a year.
It also just gives teams the chance to socialise and get a bit closer to someone who is usually on the other side of a computer.
Want More Smaller Training Business Advice?
Download our new eBook 'Using a TMS to Improve Your Smaller Training Business' to read how a training management system could improve your training offering in a massive way!