For any business, getting your marketing activity right is both a challenge and necessity. You need to make sure you're doing the best job possible to ensure that your business is well known among your target audiences, and also to make sure that you're pulling in as many potential leads as possible for your Sales team.
Of course, it can be hard to know what the perfect mix of marketing activities is for your particular business, and you can run the risk of wasting lots of time and money on activities that don't actually give you that much Return on Investment (ROI).
Administrate is all about keeping everything in one place, as well as saving you time and money, and that's why today we're going to talk about marketing automation, and why it could be the perfect way to manage a huge chunk of your marketing activity, as well as giving you better results for less time and effort on your part!
What is Marketing Automation?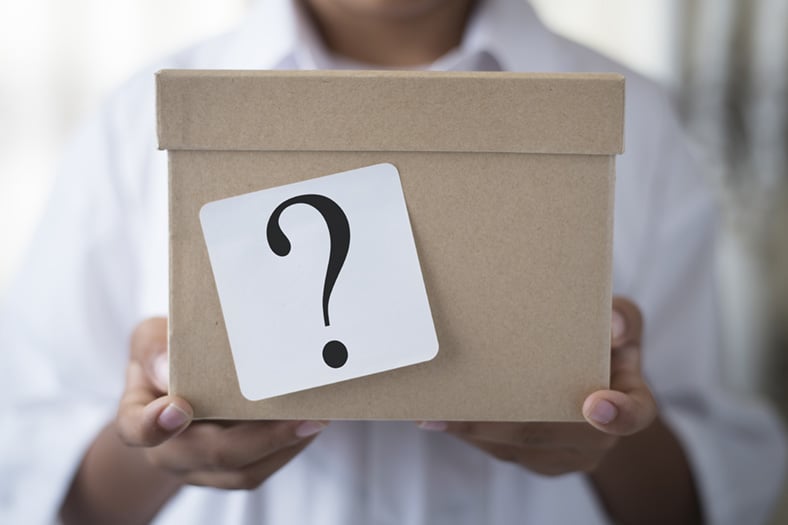 Marketing automation is software that is designed to automate a large portion of your marketing activities. Much like Administrate, it wants to cut out things like repetitive tasks and duplicate data entry, and allow you to schedule certain tasks, or set up a workflow of tasks which will them tick along by itself.
This means you can use marketing automation software to take care of certain aspects of marketing activities such as social media and marketing emails, and your Marketing team can then focus on larger, more detailed tasks.
If used correctly, it can be a great investment for your training company, because not only will your Marketing team be able to keep lots of necessary tasks ticking along in the background, as well as focussing their full effort on larger campaigns, it also means your Sales team will have instant access to lots of leads which are actually qualified, and therefore more likely to buy from you.
Using Marketing Automation to Improve Your Marketing Output
So how can you use marketing automation to improve your marketing output? Let's take a look at some of the common activities you can undertake with this sort of software, though depending on the marketing automation software you choose to use, there may be lots of other things you can do towards your marketing effort as well.
Set up Email Marketing Campaigns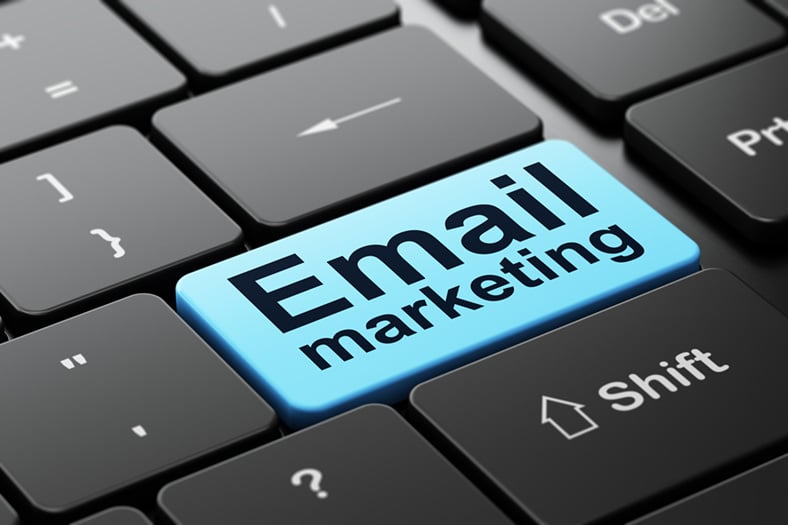 One of the most common activities you can complete with marketing automation software is creating email marketing campaigns. Sending marketing campaigns manually means your team are spending a lot to time writing emails, making sure the contact details are correct, sending them one-by-one, and then following up with all these emails individually – making sure that you know exactly which emails have been sent to who and when they were last contacted. That's not to mention keeping tracking of things like unsubscribes, or people who aren't interested in certain aspects of your marketing communications.
That's a lot of time just dealing with the administration side of email campaigns, not to mention all the time you need to spend crafting your emails, and deciding on what each step of the campaign will be along the way. Sending manually also means you risk missing people when you send out the next stage of the campaign, or not keeping proper track of when all the stages of the campaign should be sent out.
Marketing automation can take care of most of these steps for you, and leave you to focus on the aspects that require creativity and strategic planning.
Upload contacts into segmented lists. The first stage is to upload all your contacts into segmented lists depending on which content you want to send them. You could have one list for all your newsletter subscribers, lists for leads you collected at specific trade shows, and lists for leads which have come in through different channels on your website. This means all your leads are separate, and they're only receiving the content they signed up for, and which you think would be the most relevant to them. Once you start using marketing automation software properly, you can also set it up so leads that are collected through the software are automatically added into certain lists, so you don't need to worry about that in the future. This also means it's easy for your contacts to unsubscribe from any content they're not interested in, but still receive what they feel is relevant to them.
Plan your email campaign. The next stage is to plan your whole email campaign. For things like your regular newsletters you'll be creating these on an ongoing basis, but if you have leads who have signed up to receive news or product tips from you, you can plan these whole campaigns out in advance. Think about how many emails you want each campaign to have, as well what they should all say, and how long a gap you want to leave between each email. Then think about what happens when the campaign comes to an end. Perhaps if they've not shown any buying intent by this point you'll simply want to stop contacting them, or perhaps you'll just continue to send your regular newsletter to ensure they don't forget about your business.
Create your campaign. Now you've planned everything out, you can create the campaign itself in your marketing automation software. Once all your emails have been uploaded, you can set up the order they will send in, as well as the gaps to leave between each email, such as 5 business days. You can set exactly which contact lists these campaigns should go to, including setting up some filters. For example, if a lead becomes a customer and are marked as such in your system, you probably don't want to be sending them the sort of marketing emails which are encouraging them to buy with you. You can set up a filter that ensures anyone marked as a customer is not included on certain campaigns, which means they will stop receiving these emails the minute they are marked as a customer!
Let them run! This is the best part – your email campaigns can now tick along without you putting in extra effort! Once you've crafted those perfect emails, you can just sit back and watch them send without having to worry about maintaining them. It also means that anytime someone new is added into a contact list, they will start to receive the emails straight away, and from the beginning (if that's where you want them to start). This means if you're out of the office, or are busy with other work, you don't have to worry about your email campaigns continuing to run!
Setting up your email campaigns using marketing automation allows you to plan smarter marketing, because you can plan out exactly what you want to do, at every stage of your marketing funnel, and then get it all set up before any activity actually begins, allowing you to make sure it looks right and will run exactly how you want it to do, before you start sending.
Get Tracking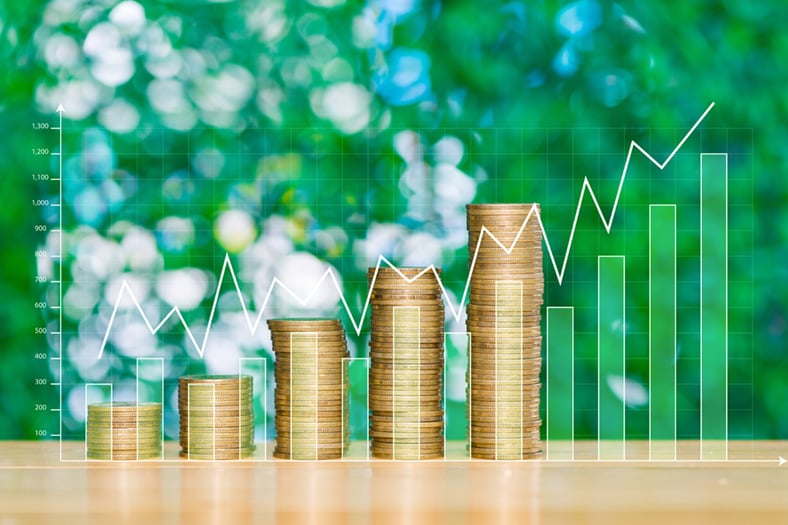 When you send emails manually, you don't really know if your lead has engaged with them unless they reply to you. You're missing out on vital data such as if they even open email, if they click on anything in the email, and how many links they click on. Data like this can show you how effective your email campaigns are, if you need to tweak your content and the links you include, or if you should rework your subject lines to make people actually open your emails in the first place.
Marketing automation software will allow you to gain this extra insight into your email campaign, so you can always make sure you're sending the best emails out, and not just wasting your time with ineffective content, which could lead to your leads unsubscribing!
Score Those Leads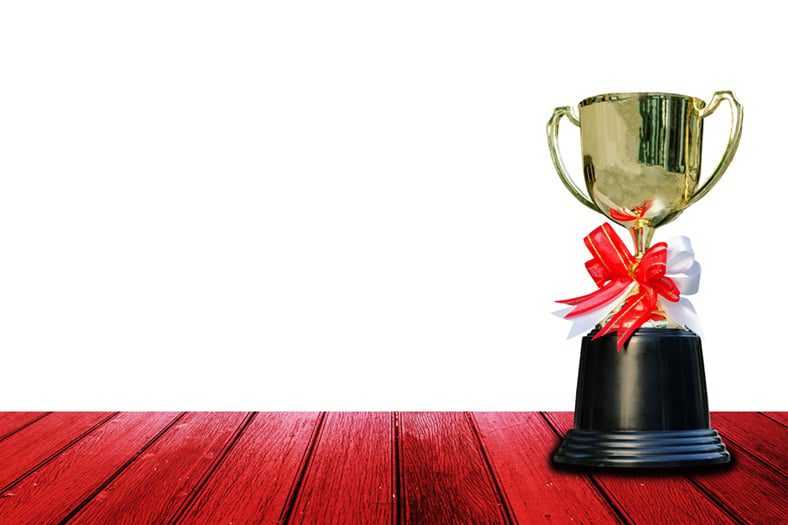 Another thing you can do with marketing automation software is score your leads. This means you can set it so that leads will not be pushed over to your Sales team until they have reached a score which you deem as 'qualified'.
This score is entirely down to you, but the first thing you have to do is decide all the actions which will add to a lead's score. This could be things like clicking on a link in a marketing email, watching a marketing video at least 50% of the way through, clicking on certain pages on your website, or subscribing to your newsletter. All these actions show that the lead is actively engaging with your business, and therefore could be looking to make a purchase from you in the future.
Then you need to assign scores to each of these actions. Clicking a link in a marketing email might be worth 10 points, but something like downloading a sales brochure could be worth 50 points, because you value this action a lot more.
Finally, you just need to set the threshold score they need to hit before they will be pushed over to your Sales team. Think about the points you've assigned to your actions, and how many actions someone would have to complete before you thought they were qualified enough for Sales to speak to them, and this will give you a rough idea of the threshold score you should be looking at. Remember, you can always edit these scores later if you didn't get it quite right, to make sure you're not missing out on any important, potential deals!
This also gives your Sales team access to any new leads straight away, as you can set them to automatically push into your CRM once they have reached the target score, meaning Sales don't have to wait for you to manually check and send any qualified leads over. In addition, all the details you have collected about your lead as they have interacted with your business and your website will also be pushed across to your CRM, so Sales will be given as full a lead profile as possible when it comes time to get in contact with them.
Use Lead Capture Forms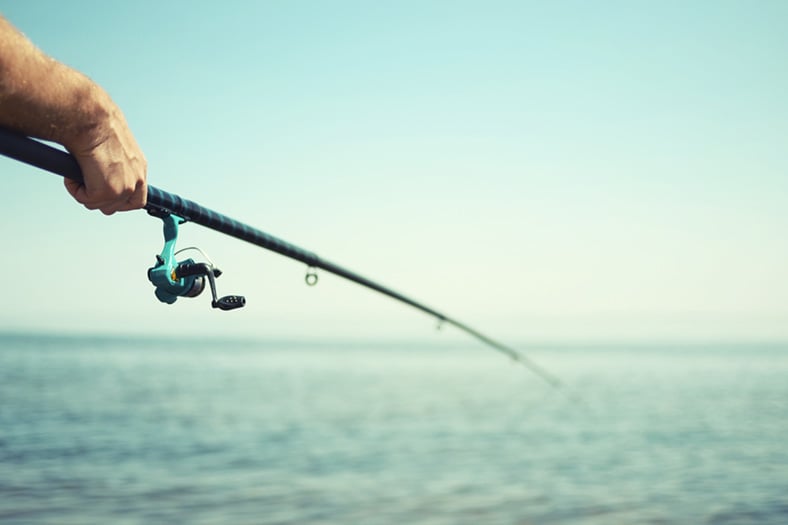 One way to make sure you are capturing a lot of potential leads is to use lead capture forms on your website. These can be used for general enquiries from potential customers, or as a gateway to download a piece of content from your website, where users have to enter some basic information about themselves before they can access it.
You can use these lead forms to get people to 'opt in' to your marketing communications as well, which means you can start sending them email campaigns. This will also give you a fuller lead profile, so if they do get pushed over into your CRM, you will have lots of information about them already.
You can decide on exactly the information you need filled out, from contact details to more specific questions about their needs as a customer.
Lead Liaison Integrates with Administrate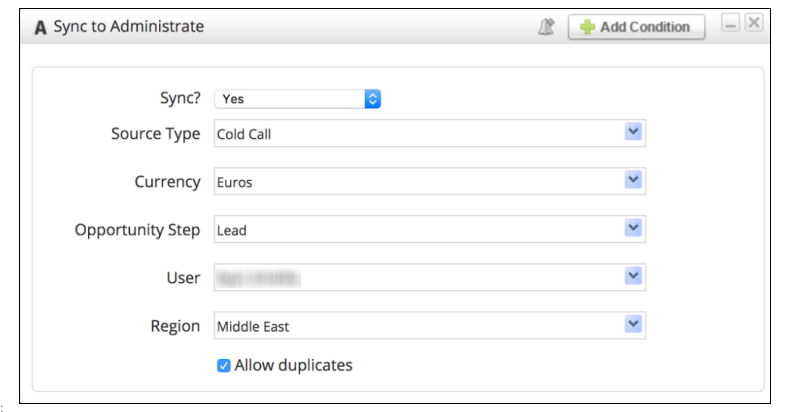 Lead Liaison is a marketing automation and lead management tool, which provides solutions such as lead nurturing, lead distribution, and lead tracking to help its users keep track of those important leads, covert and engage more website visitors, and build stronger relationships with customers, prospects, and partners.
Lead Liaison have recently build an integration with Administrate, meaning you can use both platforms together to really improve your marketing output.
Lead Liaison's Lead Management Automation (LMA)™ platform connects with Administrate to send qualified, nurtured leads directly into Administrate's CRM. Each new lead will be pulled across as a new opportunity, which your Sales team will have direct access to.
The integration also allows you to pick exactly when you want to push the leads to Administrate. You can do it instantly, whenever they complete a certain action, or whenever they hit a certain lead score – whatever works for your business!
Join our Upcoming Webinar
If you're interested in finding out more about how marketing automation can work for your training business, and how you can use Administrate and Lead Liaison together, why not register for our upcoming free webinar? How Training Companies Can Scale Marketing will be run by Troy Michels, Administrate's Chief Product Officer, and Ryan Schefke, Customer Success, Lead Liaison, and will cover how training companies can use marketing automation to improve their marketing effort!
Join us on November 6th, 4.30pm UK time, but register quickly because there are only 100 seats available!
Download 'Best of the Blog 2017: For Training Providers' eBook
If you loved this post, it's included in our 'Best of the Blog 2017: For Training Providers' eBook, along with a selection of our other favourite blog posts from 2017! Check it out now!