Marketing is something that every business has to do to promote their company and bring in new customers, but it can be hard to know what marketing activity will give you the best return and what is just a waste of time.
For smaller training businesses it is even more key to address time-draining activities and make sure your Marketing team are only putting effort into activities that will bring in those leads.
We're taking a look at some of the top ways smaller businesses can use training management software like Administrate to tackle their marketing tasks and boost their customer numbers.
Automate Where Possible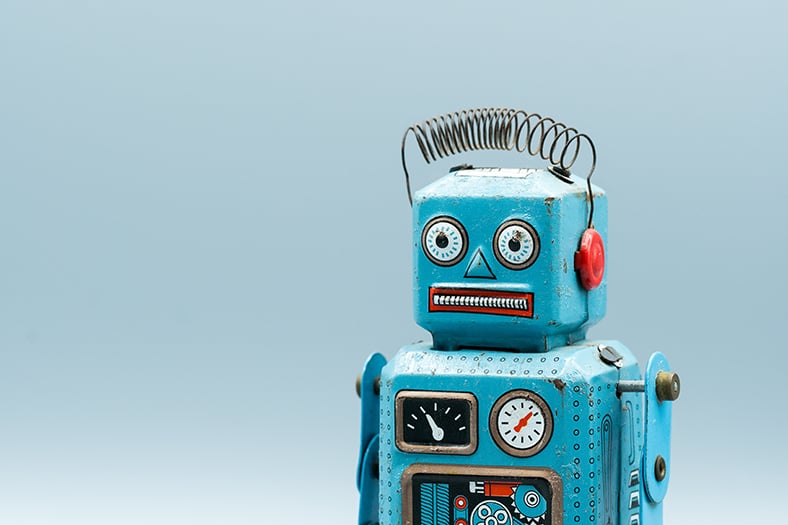 One thing we hate at Administrate is wasting time on things like duplicate data entry or repetitive admin tasks which could be automated, and therefore save you and your team loads of time and effort. If your training management software took care of loads of those pesky repetitive tasks for you, think how much more you could get done in a day, all without increasing the size of your team.
Administrate is here to help make your marketing activities as easy as possible, and our integration with Lead Liaison, the marketing automation and lead management tool can streamline your marketing activities massively.
So how can Lead Liaison help you automate your marketing? Here are just some of the ways:
Create email tracks – Creating email tracks means you can write a whole load of emails and then pick which ones you want particular leads to see, and when you want them to see these emails. If leads become customers at a certain point in the email track, they can be automatically removed, or if they stop engaging you can change your marketing approach by popping them on a different email track. It's all up to you! This means your leads will automatically be sent your emails at a predetermined time, without you having to worry about sending them or keeping track of where a lead is on their journey manually.
Pull leads into your CRM – It can be hard to keep track of all your potential leads in one place, but Lead Liaison makes it easy to track everything from within Administrate. Leads which are created within Lead Liaison will be synced to your CRM within Administrate so that you can keep all your lead records in one place. This makes them easy to reference for your Marketing and Sales teams. You can also pick exactly when a lead syncs from Lead Liaison, to make sure you're only spending extra time on viable leads. Simply set the condition a lead has to meet before it's synced, and you'll never end up with a useless lead or a fake email address in your sales pipe ever again.
Use landing forms – Landing forms are a great way of gating content and gathering lead details at the same time. Simply pop a form on the content your lead wants to download or the video they want to watch and ask them to opt in to further communications from you, and you can start email marketing to them. This a great way to collect leads who are interested in your company and are willing to put a bit of effort in to get to the content you're providing them with, which should hopefully mean they are a valuable lead.
Create lead scores – Lead scores means setting a score for each activity a lead could complete while interacting with your brand and your website. If they download a piece of content, this could be worth 10 points, and if they watch a video that could be another 20 points. Once a lead hits a threshold lead score, this would be the point where you would consider them qualified. You can set what score each interaction will give a lead, and what threshold score it will take for them to be considered a lead – it's all about picking a specific system that works for your business. Once they have hit the score, you can do things like push their details to Administrate, pop them on a certain email track, or alert your Sales team that they need to be followed-up with right away. This ensures you are putting the hard work into closing these leads when they are at their most valuable and not wasting time on every single lead that comes through your website.
Personalise Your Marketing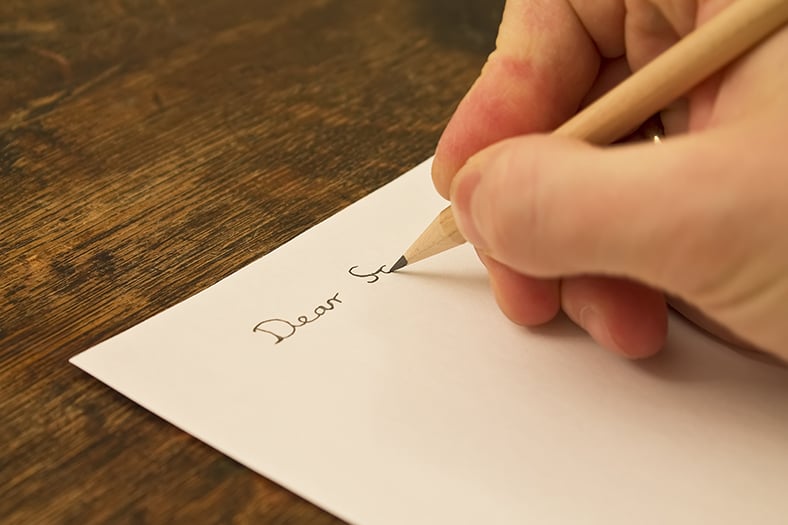 When you are creating marketing emails, it's incredibly important to make sure you are personalising your content wherever possible. While generic messages will work well in things like company newsletters, potential customers are only going to be interested in emails which contain content that is super relevant to them – otherwise, chances are they won't even open the email!
If you have a student enquire about a specific type of training with you, you may want to personalise all the future marketing emails with them to suit the type of training they were interested in. Chances are they aren't interested in all the training you offer, but they may like to hear more about the training they are researching themselves. A little extra information from your side may push them over the edge and close the sale.
A great way to ensure you're always sending personalised emails is to use email tracks as we mentioned above. You can create a different track for every type of training that you offer, and then when an enquiry comes through that's looking for further contact from you, you can pop them on the relevant track that is related to their interests.
This is especially great for smaller businesses as it means you don't need to have your Marketing team spending huge chunks of time each day picking perfect emails to send to potential customers. Their time can be better spent crafting the perfect emails in the first place, for every opportunity, and then they can let software like Lead Liaison take care of the day-to-day tasks in the background.
Invest in Content Marketing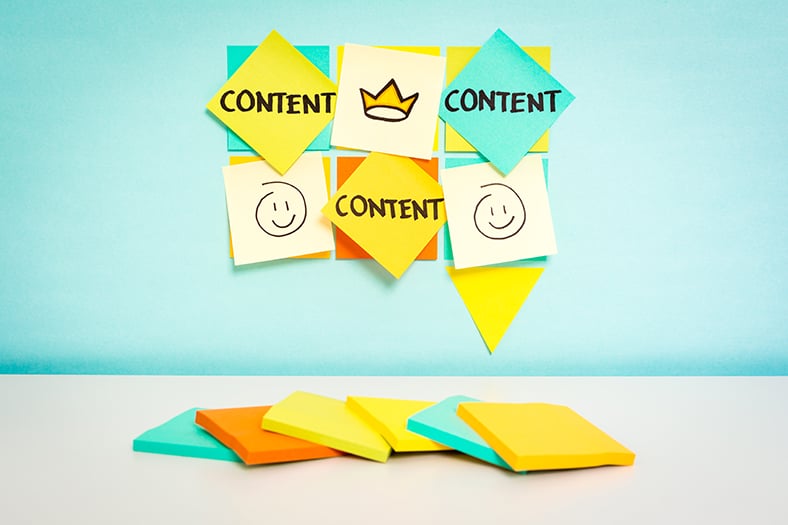 Marketing isn't all about sending emails – you can also use content on your website to draw in potential leads. Making your website a knowledge point of reference for your potential customers will make them likely to return to your site again and again, even if they're not specifically looking to purchase at the moment. It should mean that you are at the front of their mind when it does come time to shop around for training, so you will be likely to secure them as a customer.
You can also include gated content forms within blog posts or on landing pages to access things like videos or eBooks, so as mentioned above, your potential customers will have to give you their details to download the content. This is the perfect chance to ask them to opt into marketing emails, so you can hopefully move them one step closer to a sale.
You should also give your website visitors plenty of places to sign up for your marketing newsletter if you have one, as this will again push your content in front of them on a regular basis.
Finally, you can reuse your content marketing in your personalised emails to your potential customers by linking to relevant content pieces where appropriate to provide your leads with an extra resource. This means the effort you put into your content won't just be for a one-use piece, but for a resource you can use again and again to attract new customers to your website.
Having a pool of resources which you can use to spice up your marketing activities is great for smaller businesses, as it allows you to create detailed and personalised emails without having to create a new piece of content every time, which could be a huge time drain on a smaller Marketing department.
Look After Your Past Customers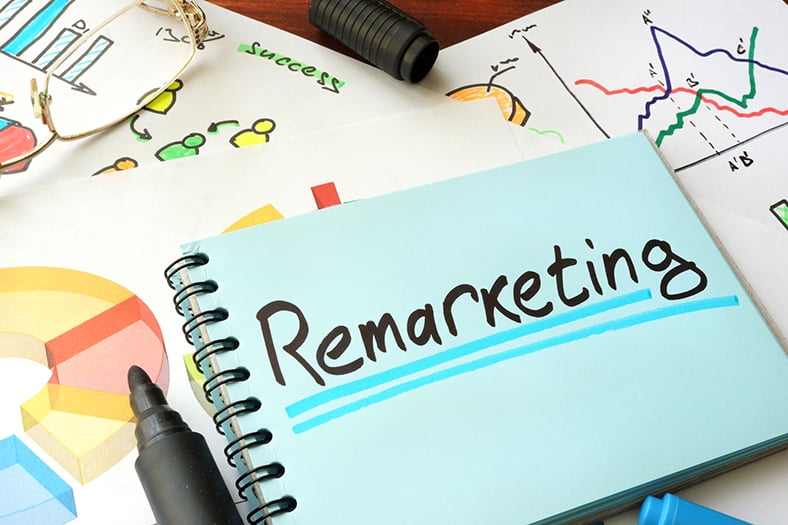 Marketing isn't just about targeting new customers; it's also about retaining old customers. Marketing can be an expensive activity, and so it makes sense to get past customers to return for repeat business as it will be much cheaper to secure those additional sales than to acquire an entirely new customer.
This is especially key for smaller businesses as you may have a smaller budget than larger businesses, so you want to secure as much business as possible without spending all your money doing it. Repeat business is a great way to get a large return without as much effort or expenditure.
Again, personalised email tracks are a great tool for this, and as your target is a past customer, you should already have a large record of information about them, such as what training sessions they took with you, and if they enquired about any further training opportunities. This will allow you to send related marketing to them, and provide them with information on courses that they will have a genuine interest in.
Want More Smaller Training Business Advice?
Download our new eBook 'Using a TMS to Improve Your Smaller Training Business' to read how a training management system could improve your training offering in a massive way!