When it comes to knowing which events and trade shows to attend each year, it can be hard to narrow down the selection. There's a huge range of events to choose from, even just within the learning and development industry, and you don't want to waste lots of time and money by attending the wrong event.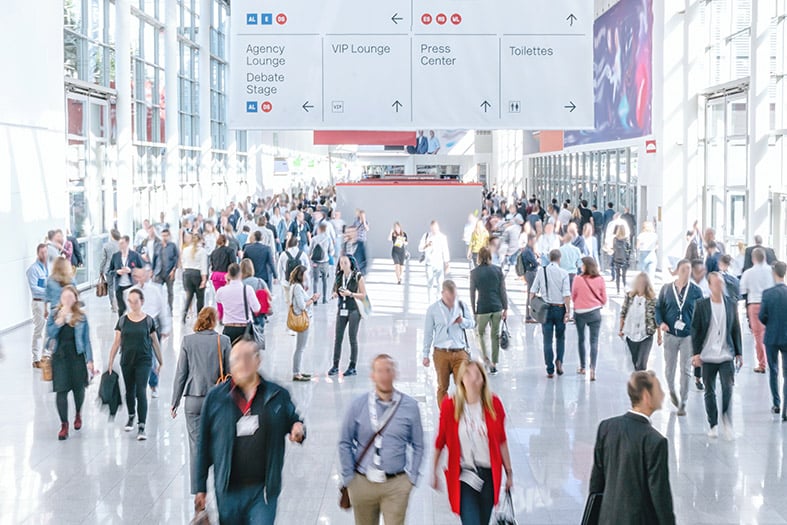 We've picked our top eight events that we think would be most beneficial for L&D Directors, so you don't need to worry about trying to find the perfect training event for you and your business!
1. People Development Summit
With a focus on learning & development, PDS20 is an exclusive gathering of like-minded peers from the UK/I HR community. The Summit is reserved for only for senior HR decision makers dedicated to finding the best approach to delivering business success.
Upcoming date - 11-13 March 2020
Location - Dolce La Hulpe, Brussels
2. Learning Technologies
Learning Technologies is Europe's leading showcase of organizational learning and the technology used to support learning at work. And it continues to grow in importance, value and attendance year on year.With more than 8,500 visitors, over 200 free L&D seminars, 200+ exhibitors, an exhibition hall packed with the latest learning technologies, innovation and best practice and the industry's leading L&D conference, it provides a unique and exciting environment for all those involved in workplace learning.
Upcoming date - 12-13 February 2020
Location - Excel, London
3. ATD International Conference & Exposition
ATD 2019 brings the talent development industry to life by gathering together the game changers, the individuals who are shaping the industry; the legends, those who defined best practices; and the practitioners, you—the lifeblood of this profession! Learn and grow with us, because when you reach your fullest potential, you can effectively develop the talent around you, giving your organization the ultimate competitive advantage.
4. Workforce L&D
Learn from the nation's top learning and employee engagement professionals how to build a superior professional development program that supports business growth and workforce retention.
Upcoming date - 14-15 November 2019
Location - Nashville, TN
5. Training Industry Conference & Expo
Connection, collaboration, community, camaraderie — that's what Training 2019 Conference & Expo is all about. We know that Training Matters! For the last 41 years, Training magazine has brought learning & development experts and training professionals from all industries and experience levels together for face-to-face conferences that forge lifetime bonds and real-world best practices that transform training.
6. SHRM Annual Conference & Exposition
There is no better place for HR professional development than SHRM's Annual Conference & Exposition. By attending, you'll gain the tools and resources you need to implement successful HR practices – which help your company succeed.
7. Training Conference & Expo
The Training Industry Conference & Expo (TICE) is a learning event that is unmatched in the corporate learning world. TICE is focused on building effective leaders of corporate learning and development. By design, TICE is a highly interactive experience, helping you meet new people while developing ideas and discovering solutions to address your challenges as a L&D leader. When you attend TICE, you will meet professionals who are dedicated to developing learning programs that make a difference. Over the course of three days, you will gather with your peers to discuss how you can create strategic alignment and overcome organizational obstacles.
8. LITE Conference
LITE stands for Learning, Innovation, Technology, and Evolution. It's Administrate's annual user conference, now heading into its fifth year. This year it's taking place at Codebase, Edinburgh on the 10th-11th of July. The 10th will see speakers take the stage from across the learning, training and development industry, while the 11th will consist of a customer focus group and 1-2-1 support sessions with our expert team.LITE is designed to bring together learning, training and development professionals for two intimate and focused days, where they will be immersed in our product, inspired and educated by our speakers, and leave having picked up lots of tips, tricks, and best practices to run their operations better.
Where to Find Administrate!
Administrate will be at the following conferences this year, so if you're attending, why not pop along to our booth and have a chat with us? Keep an eye on our Upcoming Events section, so you never miss us if we're in your neck of the woods.