It's time to share some of the details about our new cloud based Learning Management System (LMS) we've been working on over the last few months. We first announced our new LMS when we released our 2013 Quarter 1 Roadmap prior to the end of 2012, and we're very excited to now be entering into a beta test period, followed by a general launch by the end of the first quarter.
Cloud Delivered eLearning: Highly Reliable. No Software to Manage.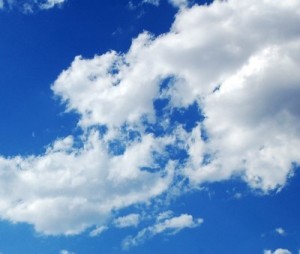 Just like Administrate, our new LMS is a cloud based Software-as-a-Service (SaaS) product. Being cloud based means we completely manage the headaches involved in hosting, deployment, troubleshooting, setup, backups, and a whole lot more freeing you to focus on what you do best - creating and delivering world class online learning.
Standards Based: Fully SCORM Compliant
Our new learning management system is fully compliant with the Sharable Content Object Reference Model standard, better known as SCORM. We support SCORM 1.2 and SCORM 2004 content, and have tested with a variety of well known and popular authoring packages.
Configurable: Total Branding Control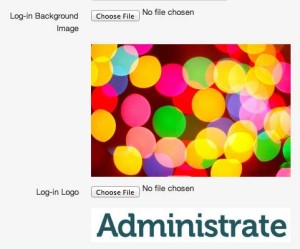 We've made configuration and customisation of the LMS's look and feel a high priority, and almost every element of the user interface can be customised. While some may be content with just customising the logo and some colours, others may want to use CSS (Cascading Style Sheets - the design language of the web, familiar to any web graphic designer) to completely customise everything, including how screen elements are placed.
You can quickly and easily customise your company logo, the favicon, login background image, chart colours, welcome text, and emails. You can use CSS to do everything else!
Highly Integrated: Seamlessly Offer eLearning Courses from Administrate
We've made sure offering an online course from within Administrate is as easy as offering an In House Training or Public course. Simply setup your course, mark it as an online offering, and you're off and running! Now might be the time to get that online course going, the one you've been thinking about for the last couple years!
Social: Configurable Discussion and Instructor-Student Interactions
If you choose to enable our discussion group and collaboration features, you'll be able to engage your students in a safe online environment that's ideal for reinforcing concepts and answering questions outside of your content offerings. Decide if students can interact with each other, what information they can see, and specify the same controls for instructors.
Multilingual: Provide eLearning Content in Multiple Languages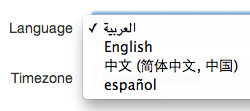 Offer courses in non-English languages, including languages using "Right to Left" notation such as Arabic. Once a student signs into the learning environment, they can choose from a list of available languages to update the user interface. Of course, you must have SCORM content designed in the appropriate language to have a fully multilingual experience. Currently we support English, Spanish, and Arabic, with more coming soon. If this is a concern, just ask us to translate the interface into the language you need and we'll make sure it's in the queue!
Sign up to Our Beta!
Want to see how our new offering works? Have ideas how you'd like to conduct eLearning? Are you prepared to provide feedback so we can improve the product over the next few weeks? We'd love for you to signup for our LMS Beta Test!
Signup to Try Our LMS Beta!