We're excited to tell you about our upcoming Monday release - a lightning-fast event list.
As with all our projects, we've been releasing regularly to early adopters (customers from over 25 companies) and our development has been driven by your feedback. Read on to find out how!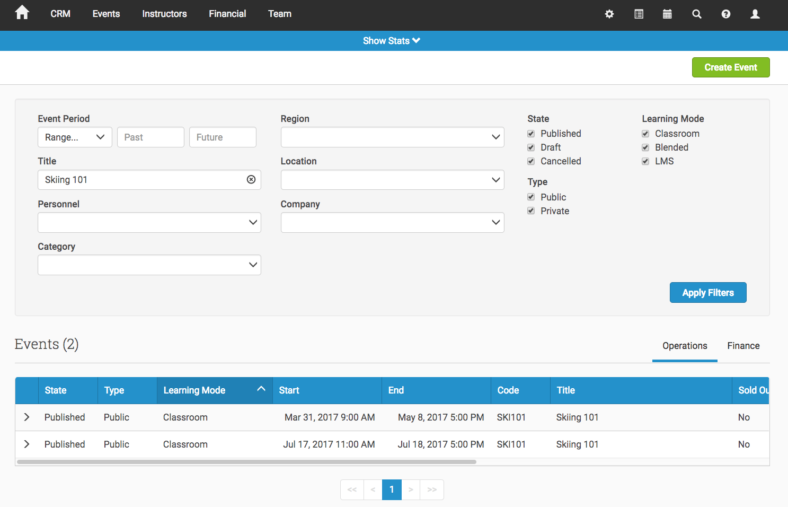 You told us your data was not loading fast enough
We've rebuilt the Event List with improved tech, meaning loading time has been vastly reduced. In some cases, this has reduced waiting time from 30 seconds to 3!
We also now allow you to delay applying filters so that you don't need to wait for data to load in between.
You told us you regularly use similar sets of filters
Now your browser will remember the last filters you set, so you don't need to set them all up every time!
You told us the list was uncomfortable to use on Mobile
This version of the Event List is much easier to view and navigate on your phone or tablet, so you can check events on the go!
You told us it's frustrating that the loading spinner prevents interaction with the screen
We've implemented a non-disruptive loading indicator which also gives an indication of how much loading time is left. When changing filters, you will still be able to view and interact with the page while the filter changes.
You told us the screen was cluttered and difficult to scan
Previously, the fact that row sizes changed according to the data meant that cells were different sizes, making your results difficult to scan. We've made row size equal and added the ability to expand cells.
We've tidied up the interface to make it more consistent. Filters of a similar type (State, Learning Mode and Type) are displayed in a similar way.
We've also hidden 'Show Stats' by default, giving you more space to work with and focus on your tasks.
A big thanks to all our early adopters who helped us get to this point. Let us know what you think of the end result!