Recently we spoke to Administrate customer OneStudy Training to ask them all about their relationship with our system, and how our training management platform has helped improve their training administration efficiency.
OneStudy Training provides a wide selection of professional development courses including Accounting and Finance, Funds, Management Courses, Essential Business Skills, Anti-Money Laundering, and Microsoft Office Products. We spoke to Lesley Millar, Proprietor & Lecturer, to get some insight into OneStudy Training's relationship with Administrate, and how they use our software to improve their training business.
Life Before Administrate
OneStudy Training is based in Jersey, and currently employs 20 lecturers. Before making the move to Administrate, they managed their training company through spreadsheets in Excel and QuickBooks, which Lesley notes was:
"Not ideal, as there was no shared access".
After hearing about Administrate from an IT company who were also based in Jersey, OneStudy Training decided to investigate our training management platform, as it solved the biggest problem in their business – too many spreadsheets!
Ditching the Spreadsheets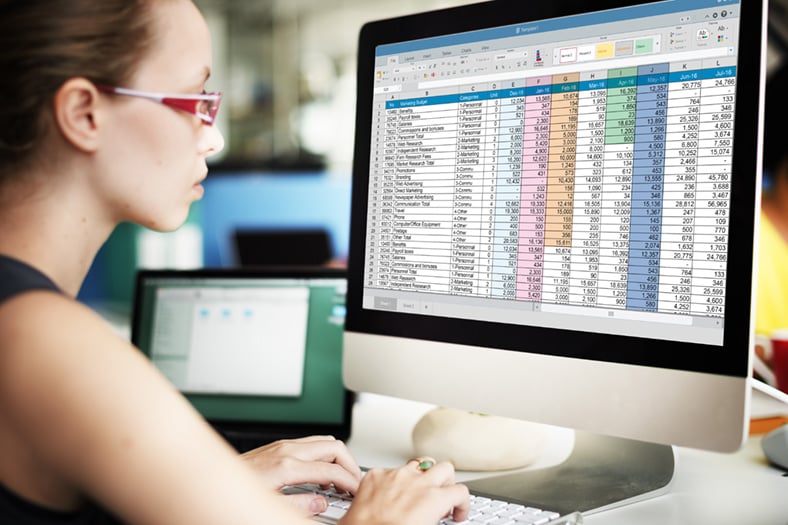 The main Administrate feature that Lesley was excited about was our online course bookings system. Administrate can easily integrate with your website to not only allow you to display all your course information from within our training management platform on your website, without any additional, duplicate work from you, but it also means you can take online course bookings quickly and easily. Not only this, but all the information about the sale will be pulled back into Administrate, so you can easily track it through our sales system.
Using our course booking system would hopefully get rid of the many spreadsheets OneStudy Training were currently dealing with, and the fact Administrate could easily manage the whole process from booking, to invoicing, to keeping track of customer accounts through our CRM and sales system was what made Lesley decide on Administrate over the other training management systems on the market.
Introducing eLearning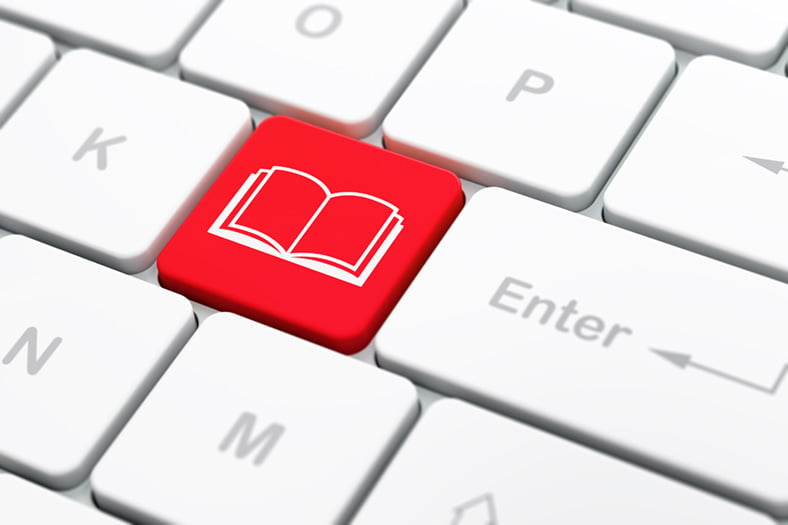 Another feature that OneStudy Training were really keen on is Administrate's built-in LMS (Learning Management System), which allows training companies to offer eLearning to their students, alongside classroom-based training sessions.
"I searched for months and spoke to loads of eLearning providers and tried to get my head around the systems, then Natasha (Account Manager) explained Administrate's portal! We are just setting it up and have taken our first customers, and it is great!" – Lesley Millar, Proprietor & Lecturer, OneStudy Training.
Going Forward with Administrate
Since making the move to Administrate, Lesley has said OneStudy Training is much more, "efficient and controlled" than it was before. They mainly use the course bookings system, calendar, and LMS to keep their training running smoothly, and keep them organized on a day-to-day basis, as well as managing their eLearning offering.
They also make use of our reporting system, which gives you the ability to report on any of the data you have entered into Administrate, so you can quickly get an overview of any area of your business, without having to do any of the hard work yourself as Administrate does it all for you. Lesley commented that the reporting system is particularly helpful for her as it makes it really easy to get all the information on all of the course bookings for any particular class or time period she needs to report on.
Finally, Lesley and OneStudy Training have a great relationship with Natasha, their Account Manager. It's Natasha's job to touch base with OneStudy Training, help them with any problems they are having with the system, and talk them through any features they are using to make sure they are making the most of Administrate. In the past Natasha has helped Lesley compile certain reports she has needed to run, as well as discuss any problems OneStudy Training are currently experiencing with our System, which Natasha can then raise with our Support time if they can't be fixed then and there, to make sure they are dealt with in a quick and effective manner.
Download 'Are Spreadsheets Enough to Manage Your Training?' eBook
If, like OneStudy Training, you're currently running your training administration through a bunch of spreadsheets, why not download our free eBook 'Are Spreadsheets Enough to Manage Your Training?' to see how a training management system like Administrate could make your life a whole lot easier?!