We were delighted to announce earlier this month that Administrate has been chosen as one of 30 UK companies to join the first Upscale UK program. This is a great opportunity for our team to learn from some incredible coaches, but also share our knowledge with other growth-stage companies. In this Q&A, our CCO, Patrick Flanagan shares his thoughts on Upscale so far and business growth in general.
Last year Administrate undertook massive growth. How will being part of Upscale contribute to further growth in 2016?
2015 proved that we had product market fit in a huge target market. We quickly realised that it was time to build out the core structures and teams of a growing company. Now that we have the foundations in place, 2016 is all about scaling sustainably. We have great people, but heroes only get a company so far. Upscale brings us great access to highly valuable insights from successful founders and that can only be a good thing!
The selected companies come from different industries, but there's likely common challenges among them all – what do you think these may be?
Scaling fast is hard in any business. I think a common challenge particularly at this stage lies on the financial side. Run out of cash and you're done. It's important to know when to bring in more money, but this can be a time intensive task while also trying to focus on the growing operations in the business. It's also important to have not only the financials in order, but to have your financial models set up in a way that you can always be doing predictive analysis and modelling on a real time basis. Too often companies use financials to look backward instead of forward.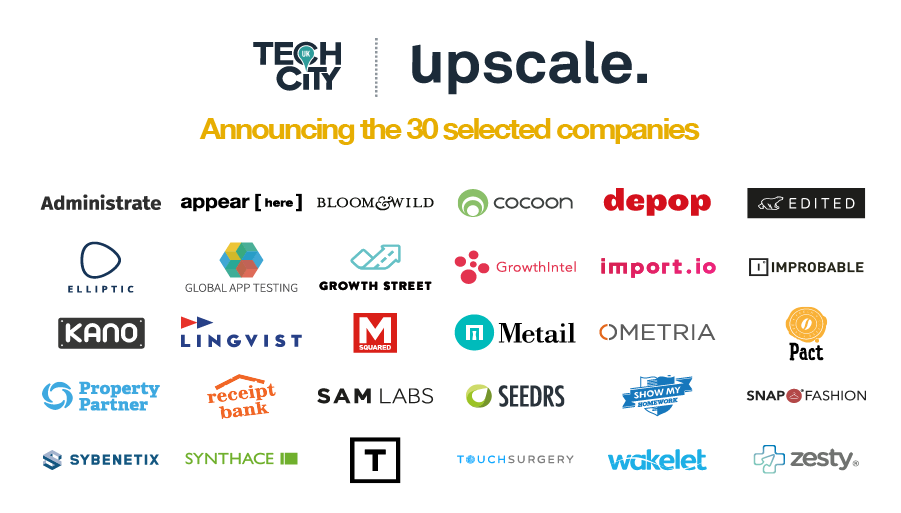 You have experience in managing businesses both in the UK and the US. How would you say the support structure for startups differs in these countries?
There is far more capital available in the US for startups and scaleups. Although the drip-feed mentality in the UK forces good business practice, it can also be a blocker to growth and can sometimes choke-out a business. Many investors in the UK seem to communicate that profitability should be the number one goal, whereas the US would drive growth while the ocean is blue, allowing for scale.
Administrate already trades across 6 continents. How has this impacted the business?
I think this has allowed us to have a view into where to prioritise our growth. Each continent offers its own specific challenge, but having a foot in each allows us to keep a pulse and understand where and when to apply pressure.
Upscale is a programme for supporting businesses in the growth stage. What advice do you have for start-ups who are yet to reach this stage?
I think a lot of start-ups haven't defined what they really want or assessed if they have what it takes to get into the scale-up phase and beyond. After initial traction, the next 5 years are critical and this requires those within the company to grow on an individual level at the same rate as the company. This can be really difficult, but those who truly want it will invest heavily in their own learning and development.
How has the Upscale experience been so far?
I think Upscale has gotten off to a great start and the coaching is at another level. The UK has been very focused on startups which is important to foster creativity and disruption, but focusing on scaleups will be the real driver of tomorrow's economy.
We'll be bringing you regular insights from the Upscale journey right here on the Administrate blog. The #UpscaleUK tag on Twitter is also worth a look.