One of the eight values that the Administrate team live by is 'always improving'. This value applies to everything we do - our product, people and the company in general. One of the key elements of this is learning, and that's why every staff member must read a relevant book per month and share their new knowledge with the wider team.
Our Training Tips articles tend to be centred around the world of training (hence the title!), however, we recognise that many of you work in roles that will touch many areas of business and with that in mind, we wanted to share our essential reads with you. This will be a series and we hope you enjoy part one! Here's the lineup of your book-loving Administrate team.
Peopleware by Tom DeMarco (People Management)
Recommended by - Troy Michels, Product Manager
Favourite quote
"The manager's function is not to make people work, but to make it possible for people to work."
Why did you recommend this book?
I found Peopleware to be a brilliant guide on enabling teams working in highly knowledge-based roles to be productive. The key factors in this are ensuring every team-member has very clear goals and providing the right working environment and conditions.
Action Selling by Duane Sparks (Sales Techniques)
Recommended by - James Tod, Business Development Representative
What's the key thing Action Selling taught you?
Action Selling reinforced that a sales conversation is a repeatable process. Following the steps and process detailed in the book genuinely leads to better results. I really enjoyed the story-telling aspect of the book - it's a dialogue between a sales rep and his new sales manager during which they talk about why and how he can be better!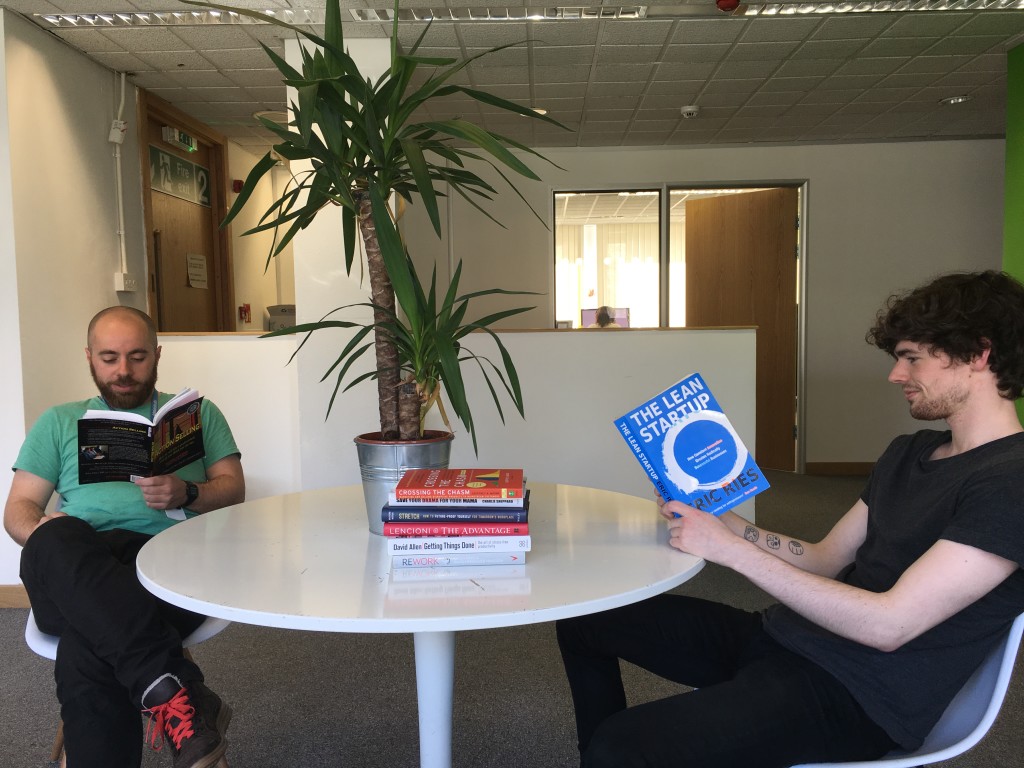 The Checklist Manifesto by Atul Gawande (Productivity)
Recommended by - Iain Brown, Software Engineer
Favourite quote
"We are by nature flawed and inconsistent creatures. We are not built for discipline. We are built for novelty and excitement, not attention to detail."
Why did you recommend this book?
This book really pushed home to me why keeping checklists is key to encouraging excellent results. Humans are naturally creative, and our minds aren't naturally designed for ensuring attention to detail. This relates to my role as a Software Engineer as if we don't properly execute every stage of a process, with incredible attention to detail at all times, our whole system can come crashing down. It's great when you can relate a book so directly to your job and the Checklist Manifesto certainly ticks that box.
The Lean Startup by Eric Ries (Business Culture)
Recommended by - Craig Wilkinson, Software Engineer
Favourite quote
"The only way to win is to learn faster than anyone else."
What's the key thing The Lean Startup taught you?That feedback from your customers is a key part of the process of creating an end product. Too often businesses of all shapes and sizes strive to create the 'perfect' product before taking it to the market - The Lean Startup really pushes home that by releasing early, you can learn far more that you would by holding back. Learning has to be key to any product or service creation process!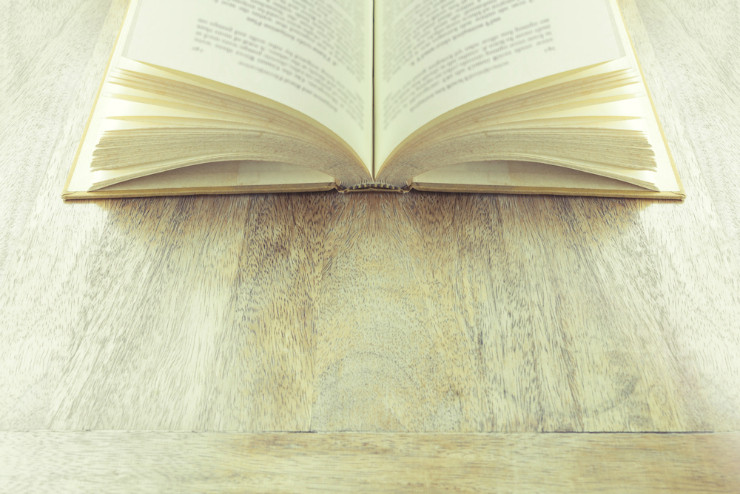 Jab, Jab, Jab, Right Hook by Gary Vaynerchuk
Recommended by - Ashton Montgomery, Marketing Delivery Specialist
Favourite quote?
"A story is at its best when it's not intrusive, when it brings value to a platform's consumers, and when it fits in as a natural step along the customer's path to making a purchase."
What's the key thing Jab, Jab, Jab, Right Hook taught you?
It really emphasised the importance of staying 'on brand' when telling the story of your brand or business. Gary states that anyone in the business world should be telling stories and that social media has allowed us to do that. These stories must be targeted to the right audience in order to cut above the noise! As a marketer, Jab, Jab, Jab, Right Hook really appealed to me as Gary is great at cutting the chase with a very clean message.
Have you read any of these books? Want to recommend a book to the Administrate team? Tell us in the comments section below!
Also, check out our follow up post 'Must-read Books on Sales, Team Culture and Beyond'!
Want to Read More About Marketing?
If marketing is your thing, why not check out our Online Marketing Guide for Training Providers eBook.
Not only is it free to download, but it's full of tips to help you produce the best marketing content possible.