Last year we released our free eBook, How to Deliver Better Training 2013, which featured a collection of the various training tips we had posted on our blog in 2013.
As last year's eBook was so popular, we're back this year with a second volume of our favourite blog posts. Our latest free eBook features a selection of our handy training hints and tips that we've featured on our blog in 2014. Our posts are written by teachers, for teachers, with our latest posts being received by more than 12,000 training professionals every week!
74 Free Pages Full of Great Training Tips!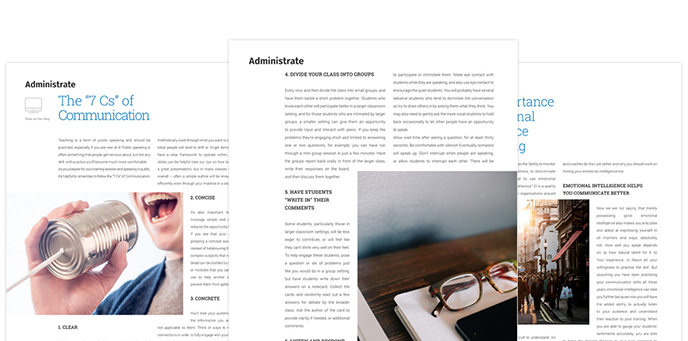 We've collected a selection of some of our best posts from the past year, and collected them into How to Deliver Better Training 2014, which you can download for free right now! It features 74 pages full of our best tips and advice from the year so far, designed for you to read and enjoy offline! We had a lot of fun putting together these articles and designing the eBook for your enjoyment, and we'd love to hear what you think of it!
Download it Now!
Interested in reading our latest collection of tips and tricks? Download How to Deliver Better Training 2014 here!