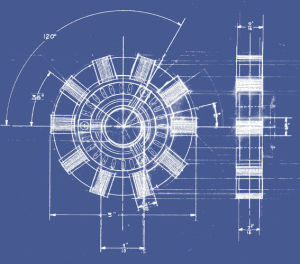 It's no secret that we're a quickly growing organisation. In 2012, we tripled our customer numbers, significantly increased our revenues, and we don't have any plans to slow down in 2013! In the midst of all this intense growth, we want to spend some time publicly communicating the core values that we as an organisation live by, operate under, and aspire to.
We have two motivations for publicising our corporate values. The first is we want every member of the Administrate team to know we're serious about these values - this isn't just some mission statement tucked away that's never referred to again - it's the cornerstone of how we as a company engage the world.
The second motivation is we want our customers (training companies and training departments) around the world to know what we value and how we do business. If our customers feel like we're not living up to our values, we'd like to hear about it so we can rectify the problem.
In short, we're all better served by calibrating our expectations using a common, public blueprint.
Our mission is to help training companies and training departments be the best they can be. How we achieve this is governed by our values which have received quite a bit of internal discussion and debate. They weren't lightly considered! They're the product of things we already believe as individuals and corporately, so in many ways this process felt very natural. Put another way, we're willing to endure a lot of pain to make sure they aren't compromised.
In the coming weeks we'll discuss these values in more detail, and we hope this will be informative, inspiring and comforting to you.
At Administrate, we strive to be:
Good Teammates
Sustainable
Excellent
Always Challenging Everything