After hiring more than 30 new people last year, we knew it was time in 2017 to make sure we not only had space for everyone, but a space that reflects our needs and our vision.
#TRANSPARENCY
We don't like closed doors so we knocked the walls down and replaced them with glass. Of course, we'd love to have gone open-plan, but that would have meant being able to hear our CEO John from anywhere in the office…
To go with our shiny shiny new glass, we got our designer JJ to draw up some super vinyls. We wanted something that expressed our values, something bright and modern, but that also reminded us where we came from.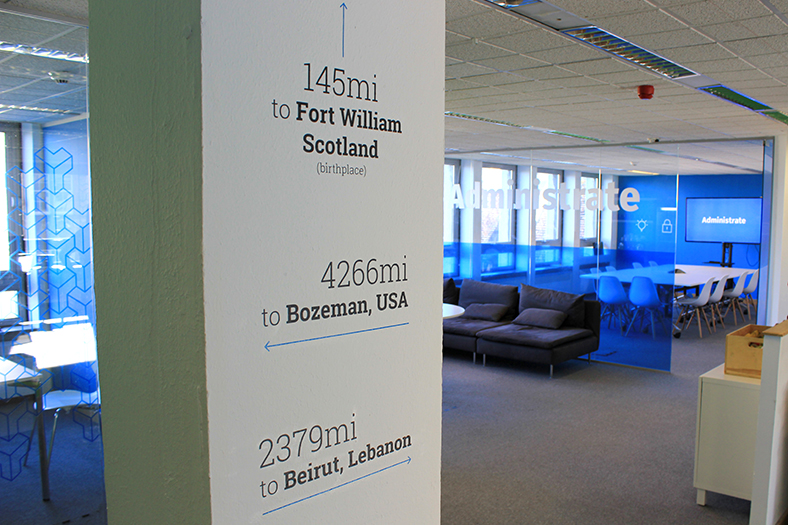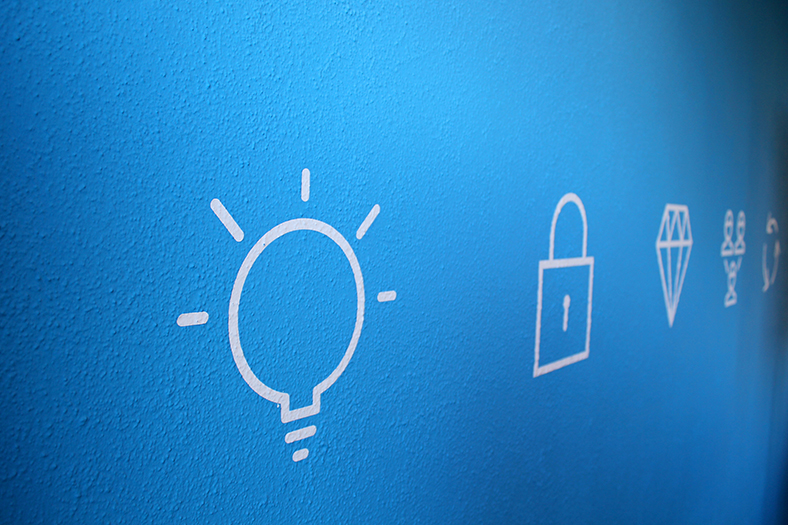 We Needed a Bigger Boat
The engineering department has expanded out of all recognition. A few people sat in a cramped, dingy room has turned into a fully-fledged Engineering and Product Development team of over 30. There were only so many games of musical chairs we could play before we accepted we needed more space.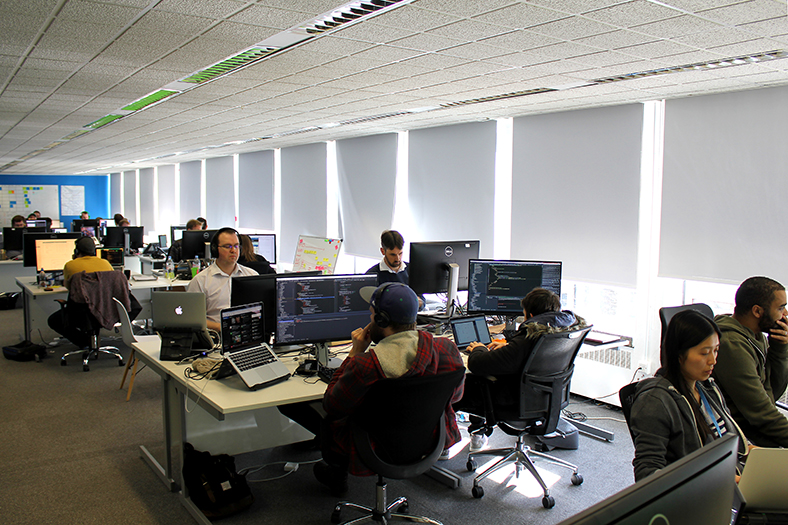 Better Meeting Space
More people means more meetings. We created a new meeting space to encourage shorter, quicker, more efficient meetings, and provide space for ad hoc 1 to 1s. We also gave our boardroom a bit of a makeover.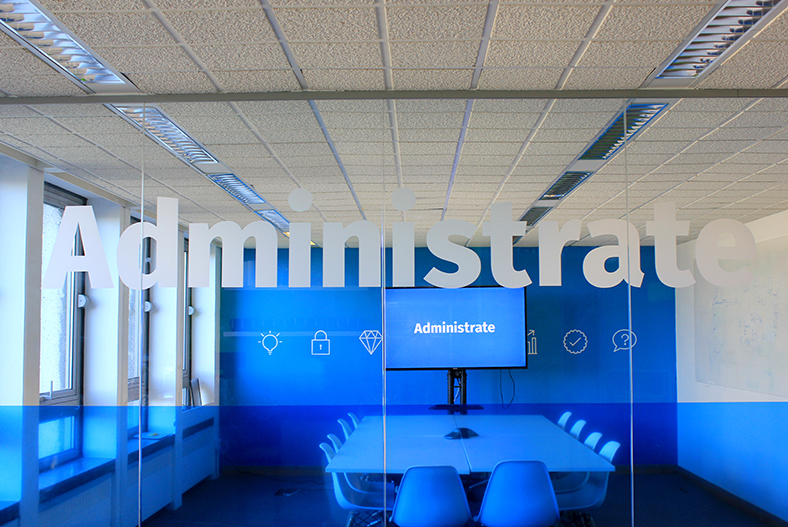 You Will Always Find Us in the Kitchen at...Work
We decided our shared spaces needed a bit of a revamp too. New furniture and a fresh lick of paint has made our kitchen a much more jolly place to eat, chat and chill.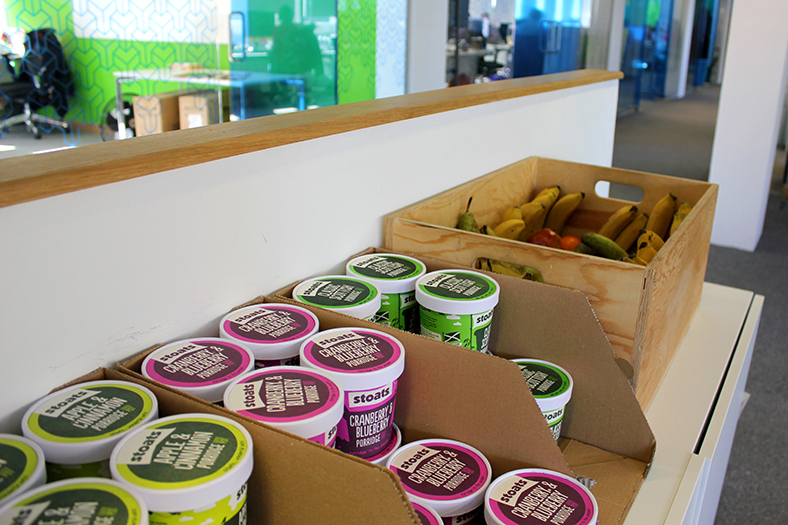 MENA
It's not just HQ that gets a revamp! Our MENA team have recently moved to a new office in Beirut, and have done some decorating of their own.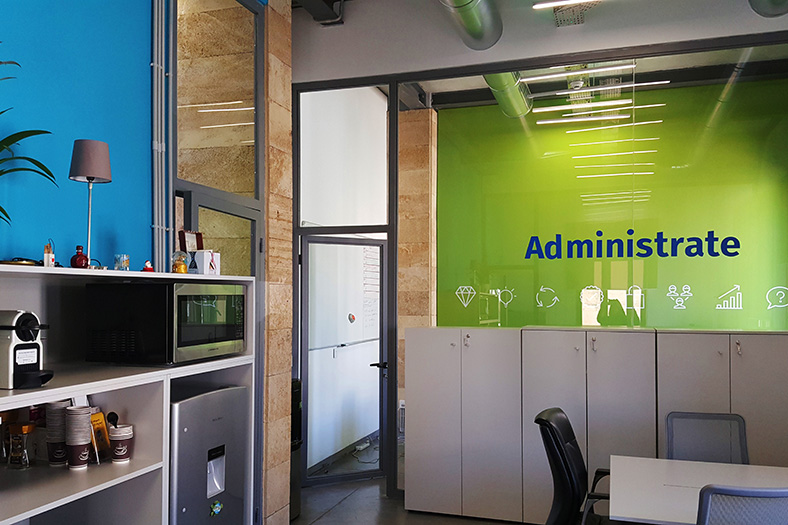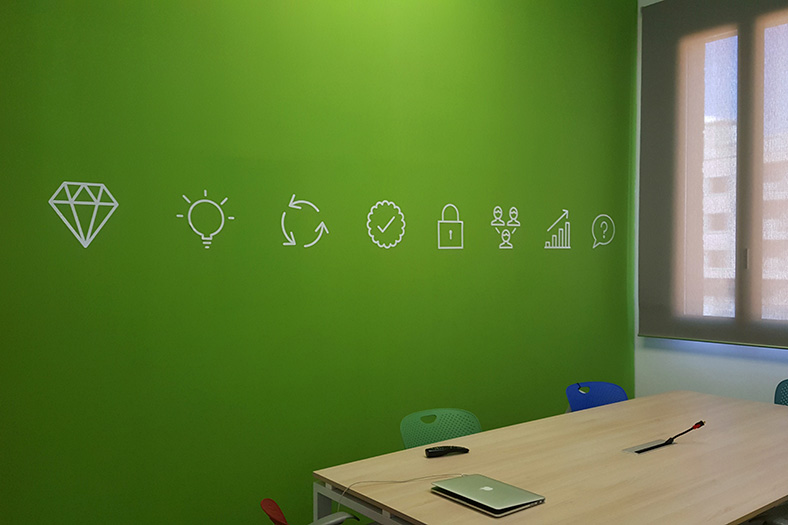 Of course, space is important, but even more important is what you do with that space. We're built on team, and this means ensuring our team has a great place to work, play, think and create.
The only thing left to do is the office warming party - watch this space!