Edinburgh, 21 June 2016 - Administrate, an EdTech SaaS solution for training providers and corporations, has plans to hire an additional 15 engineers before the end of 2016 to support its rapid growth in UK, US and international markets. As part of this expansion, Andrew Williams has been appointed as CTO. Prior to Administrate, he was a co-founder of Scotland's largest mobile apps developer, Kotikan, where he served as CTO and COO and helped grow the company to over 60 people before being acquired by FanDuel in 2015.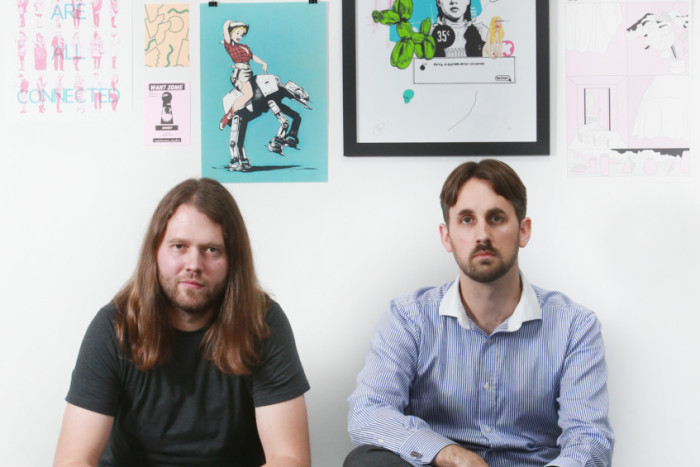 Administrate is also running LITE 2016 in Edinburgh this September, which has quickly grown to be the UK's largest EdTech gathering dedicated to exploring current and future trends in training and learning and development. This year's conference features world record-beating Scottish cyclist, Graeme Obree, and id Software co-founder John Romero, the creator of many of id's games including Hexen, Doom and Quake.
John Peebles, CEO of Administrate, said: "We're delighted to welcome Andrew to the team as he brings the experience we need to scale our technical capability. We're also proud of the fact that LITE isn't another stuffy conference, but brings together people from all walks of life to discuss how we can further education. As an avid gamer and cyclist, I'm really excited to hear from some of the top people in those fields!"
The company is also celebrating the one year anniversary of its 4 day workweek. In May 2015, Administrate differentiated itself as a pioneer in the workplace by announcing the implementation of a 4-day, 32-hour work week for all employees without any change to remuneration. With teams working in shifts to provide 5-day coverage, the firm has experienced a sustained increase in productivity and employee wellbeing and views this workplace innovation as part of its underlying mission to build a sustainable and high performing work environment.
Administrate sells its software to large organisations that struggle to define, manage, report on and sustain employee engagement through training. Customers realise huge time savings, can drive strategic training initiatives and increase overall engagement. Clients include Elsevier, Scania, PwC, Becker Professional Education, FIVB, ForgeRock and the Brunswick Corporation.
Notes
Administrate currently employs 40 people across its Edinburgh and Montana offices.
2015 saw the team more than triple in size in response to significantly increased demand for its products from North America, the UK and the Middle East.
In January 2016, Administrate was selected as one of the UK's most promising startups for Tech City UK's Upscale accelerator programme.
While the overall global market for training services is estimated at almost $300 billion according to com, Learning Management Systems (LMS) and eLearning are the fastest-growing market segments and fit squarely with Administrate's product offering.
You can find out more about LITE 2016 and book tickets here.