We've previously wrote about the dangers of failing to address inefficiency in a global operation. However, what's a problem in one country is not necessarily a problem in another. For example, when working with customers in the USA, reducing time costs is one of the biggest savings that we can provide. However, when working with customers where the labour market is cheaper, the key inefficiency might not be time - it could be class sizes, or having no platform to sell online.
This makes tackling inefficiency in a global operation a unique challenge. How can a system be rolled out, or a process be standardise, when each location and culture has it's own unique nuances and issues?

In this post, we explore how global operations with branches in different countries and cultures can address common problems, share best practice, and maximise opportunities.
Identifying Common Problems
While a problem for one branch might not be a problem for another, it helps to have a shared knowledge of where teams are struggling. There's no shortage of tools that can make collaborating with remote and global teams easy. At Administrate, we primarily use Slack to talk with our international offices, and in doing so, we know what issues we face in different locations.
What's great about open communication channels, is that it means many people can solve one problem. Internally, we've had everything from product issues solved by our account managers, to administration tasks being handled by engineers.
Essentially - it means more gets done, in less time. By encouraging communication and team collaboration, regardless of location, you can begin to identify where problems arrive commonly. For example, we discovered a steady stream of issues with our conferencing tool - so we switched to another, made a significant saving in the process, and workplace efficiency improved.
Of course, we know that despite having global offices, we're still a small company. But scaling solutions like Slack are entirely possible for multi-million dollar companies. With globally operating companies like RedHat, Twilio, Buffer and Zapier all making a success of remote teams, and facing common issues as a unit in spite of region, keeping communication channels open and sharing expertise is a great way to find common pain points. Once these are found, it's easy to create a global steering group, and focus in on solving these issues one at time.
Sharing Best Practice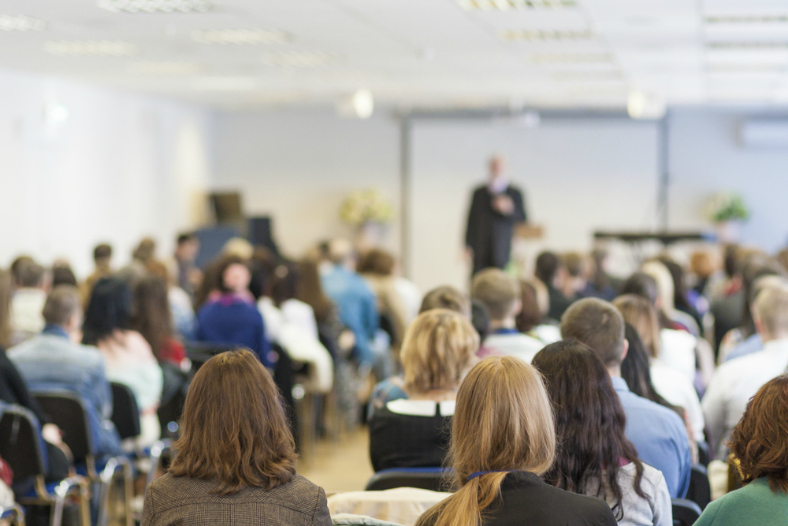 Think Global, Act Local (or even Glocal) might be a cliche, but in multinationals, it's the only option available. Now that there's an easy way to collaborate between teams, you now need a way to document and share best practice. For this, we recommend having a global knowledge base. Through having an easily accessed central point, where anyone can make suggestions/upload their contributions for approval, a multi-national knowledge base can become a tome of best practice. Implementing an approval process of recognised leaders in process development, it becomes easy to ensure the best options are made available to all levels of the business. Over time, the efficiency savings grow exponentially.
A further benefit to encouraging the sharing of best practice is that it enables all employees to be involved in the growth of company knowledge. With appropriate attribution and maintaining clear audit logs, employees have the chance to leave a genuine mark in a global corporation, in a low pressure environment. Further still, when it comes to employee reviews and one-to-ones, reviewing contributions can be a great way to measure engagement and inter-team collaboration.
Maximise Opportunities
Having identified common problems faced internationally, and put in place a system for addressing and resolving them, it's time to start reaping the rewards. The same channels that have been used to resolve problems, now become a whole new source of revenue and project optimisation. Whether it's sharing documents securely and quickly, managing prospects through the sales process, improving the quality of your marketing, or anything in between - your incremental process improvements will achieve a compounding effect. Suddenly, the holy grail of being a fast moving multi-national, with a lightning quick sales funnel isn't just a pipe dream.
In fact, with Administrate, you can accelerate and revolutionise your sales process in just a few short clicks.
How It Works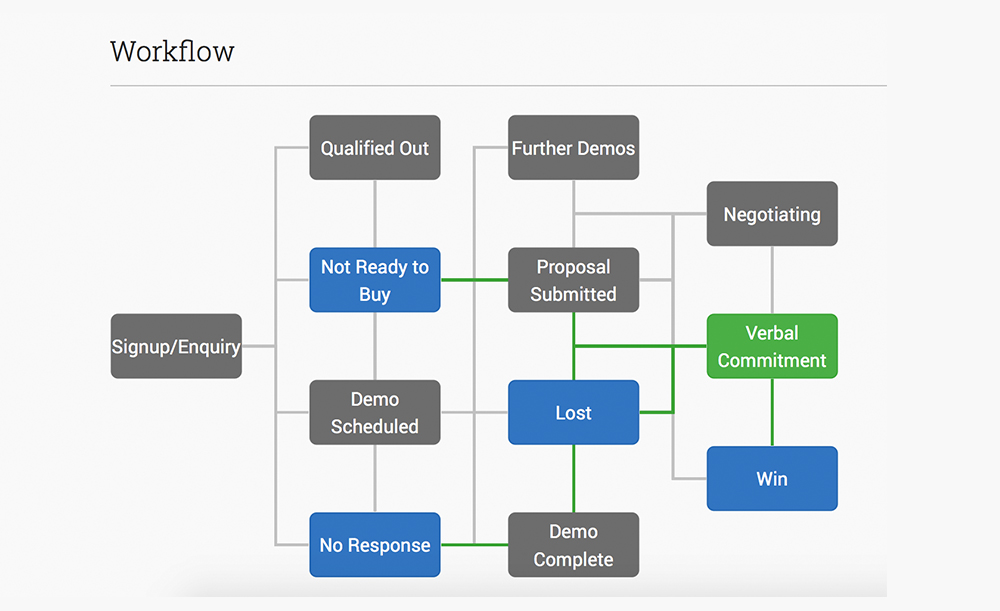 You can break down your process into stages, steps, and fields. Stages are the higher level parts of your process such as "Qualification," "Engaged," or "Verbal Commit." These stages show up automatically within your Sales Pipeline and are typically used by management or outside members to monitor how sales are progressing.
Steps are more detailed statuses that you can use to track things like "Received a Demo" or "Blocked by Decision Maker". Once you have these pieces defined, you can link them together in a workflow that governs how and where opportunities can move. Administrate will automatically draw your sales process for you and quickly show you were specific deals reside.
Fields hold the data that you want to capture for qualification, prospect demographics, or reporting purposes. These are super flexible – you can define various field types, and also define at which point fields are required in the sales process (thus preventing advancement).
Keen to Get Started?
We're always keen to help people learn more about what we do here at Administrate. Whether you're an existing customer, or are thinking about how you can roll out efficiency and process improvement in your organisation, why not book a slot with one of our specialists? They'll walk through some key details of your business, and tell you in a few short minutes whether we can add value for you. 30 minutes for major efficiency improvements and increased revenue...that's not bad ROI! Click here to get started.