At Administrate we are always reflecting on our progress. Our Engineering teams do weekly 'retrospectives' to consider what went well, what didn't go so well, and actions that could be taken to improve on ways of working in the future. We do the same at the end of large projects too.
We decided to reflect on the first half of 2018 and see what we've achieved in terms of improving features. Here are some of our favourites.
Event List and Student Tab Speed Improvements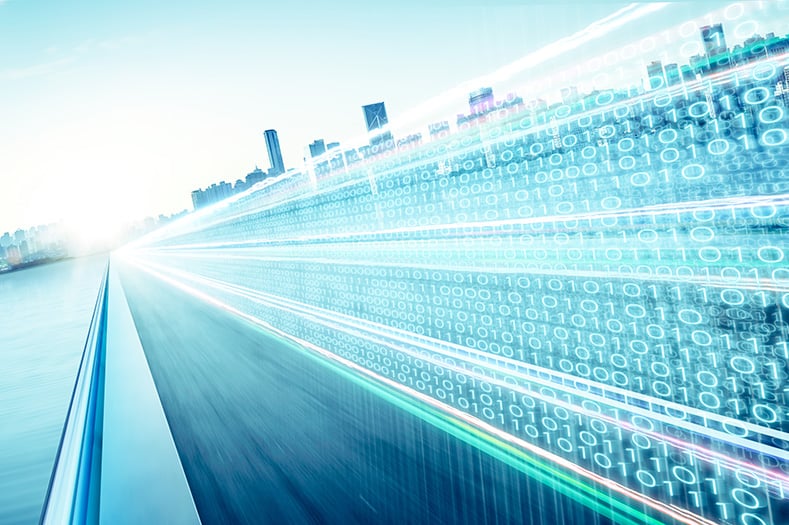 We kicked off 2018 with a New Year's resolution to boost speed. Our first project was to improve your core workflow on Administrate. After all, one of our primary goals is to save you time on your training management processes.
We optimised the data on your Events so that we could load them up to 10 times faster. We also implemented quick links to specific Event sections from the Event List and Contacts to take you to your destination faster.
We identified finding and editing students as being one of the most common workflows in the system, so we knew that optimising this would save you time. To help you get to what you need faster, we introduced the ability to search the Student Tab by Name and Account and filter out Students of a specific status (paid/unpaid, active/cancelled/expired) in order to carry out your day-to-day tasks. We also introduced the 'Save & Next' feature, to enable you to get through multiple student edits one after another.
Personalised Event Lists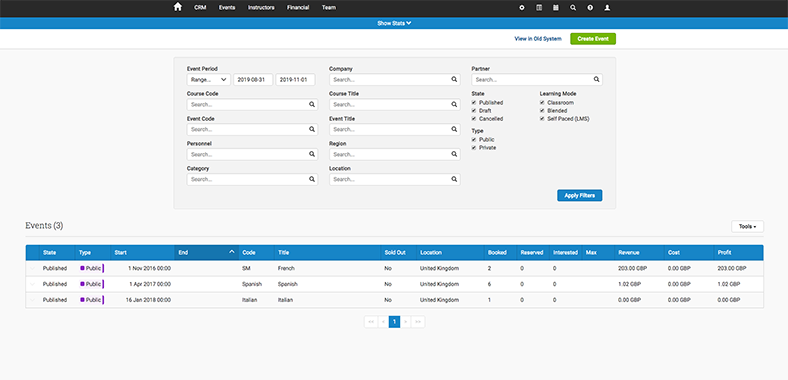 It's a tricky task to keep customers satisfied across a wide range of different types of business. In the past, we received widely conflicting feedback relating to one of the most used parts of the system - the Event List.
That's why we introduced customisable columns. You can now decide which data appears in your Event List, including the order they appear. We also added several new columns including Remaining Seats, Administrator and Instructor. In addition, you can now see Event ID to help you refer to a specific event faster. Your browser will remember your preferences, so you can pick up where you left off if you've filtered into a specific view. Not to mention, your table is now easier to scan, including different colours for different types of Event.
UI/UX improvements
Administrate is full of functionality, so it is crucial we keep things consistent and easy to understand and navigate. We've made a lot of design updates across the app this year to ensure this happens. Pages have been updated to adhere to our new design standards, and we now have better links between different parts of the site to get you to where you need to be faster. Not just on desktop, but on mobile too.
We've included more guidance throughout the app, for example: giving tips when there's a feature you might not be getting the most out of, or where something isn't behaving as you expect because you haven't inputted a certain piece of data. We've also implemented in-app notifications to better inform you of new features or changes.
Among these improvements you'll notice the ability to edit Students, Sessions and Tasks one after the other, adding/removing a Partner from Sessions as well as Events, and the separate tab for Finances.
Further Features
While we've been laser-focused on speed and UX, we've also managed to fit in other improvements site-wide:
With GDPR coming into force this year, we know that Security has been front of mind for you. This year we introduced: SAML Single Sign-On 2.0, improved security on password requirements across TMS and LMS, and

four editable GDPR sample reports to assist you with your GDPR needs, as well as the system logging users out automatically after a certain period of time.

Reducing potential for human error has been of crucial importance this year. That's why you can now pull in Private Event pricing from Course Templates to Interests, specify a Primary Administrator on Events, and use dropdowns in Score Templates to prevent typos from corrupting your reporting.

You use our platform regularly for communicating with your Instructors and Students. Now you have improved functionalities in this area of the system, including control over iCal attachments, cc capabilities, and sending test emails.
GraphQL API and Administrate Design Toolkit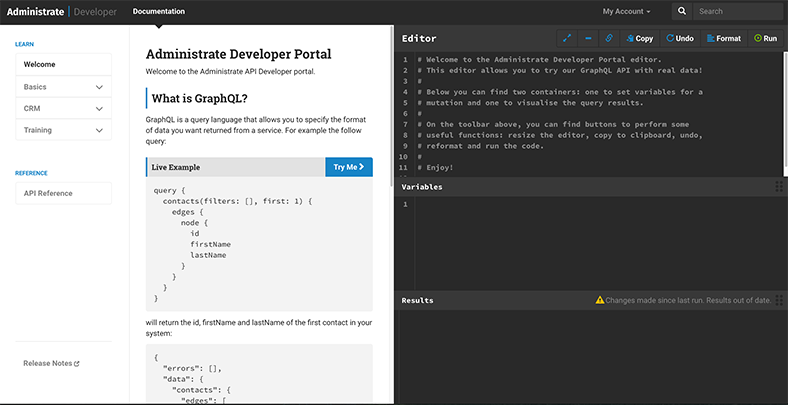 Our vision is to be "The Platform for Education". We want to be the tool training professionals think of when recommending must-haves for managing training operations. This is a grand vision - how can we meet everyone's needs?
This is where the GraphQL API comes in. At a basic level, APIs allow the creation, access and modification of data in Administrate. This means that our developers can continue to enhance functionality within the TMS with a toolkit which can also be used by external developers to build extensions to our platform to unlock additional value.
How can we ensure developers implement a user experience consistent with the rest of Administrate when building out these personalised experiences? Well, we've also been working on a consistent set of design components which can be used to create these pages, as well as guidelines on how to structure them in a page.
If you're interested in taking advantage of this, let our Pro Services team know. They'll take a look at your needs and come up with a solution using our API and Administrate Design Toolkit components. For example, we recently used the GraphQL API to support a digital badge awarding system for one of our customers.
What's Next?
There are always more improvements to be made. Our primary focus is on becoming more scalable and being able to satisfy additional use cases with a better user experience, through our Open API and UI Design components. But that doesn't mean we'll stop improving on our core product. Look out for more features coming your way in the latter half of 2018, such as Learning Paths, allowing you to handle more complex learner journeys.
Want to hear more about what we've been working on in 2018? If you haven't already bought tickets, we'd love to see you at LITE 2018. It's a great opportunity to engage with our team and share your experiences with us as we shape the future into 2019 and beyond!