We may talk about reporting a lot on our blog, but that's because we believe it's such an essential activity for every training business out there to carry out. Reporting offers you critical insights into your business, allows you to see trends as they develop, gives you the chances to see where you may be successful and where you may need to make some changes, and allows you to forecast for the future.
The idea of slaving over spreadsheets and calculators may seem tedious, and hardly something you want to repeat every month, but reporting doesn't have to be dull! Administrate's reporting system can create completely customised reports for you in seconds, which will update themselves automatically, so you never need to worry about them again once you've built them.
While we think everyone needs to make sure they are carrying out their reporting activities regularly, we believe it's even more important for smaller businesses. Smaller businesses typically have a smaller workforce, and less time and budget to work with when they make business decisions, so they need to have the most up-to-date facts in front of them at all times.
Here are just some of the reasons why we think reporting is vital for smaller training businesses!
Track Employee Time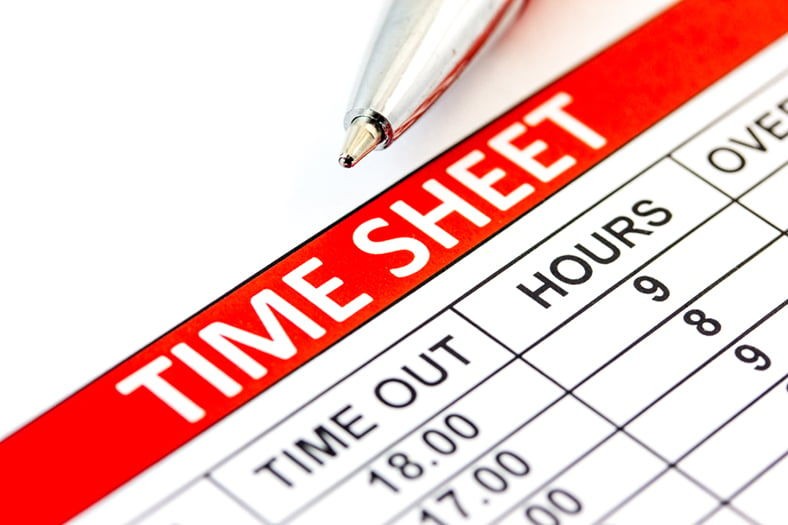 With a smaller team, it can be even more important to know what your team are up to during the work day to make sure you are making the most of your staff.
It's important to make sure you're not overloading a smaller team in a bid to save money and not hire any more staff, as they will affect your team's productivity, and also hamper the enjoyment your team feel in their jobs. You also want to make sure that your team size reflects the amount of work available, as you don't want to have lots of staff member who perhaps don't have a significant enough workload as this will affect your probability.
With reporting, you can do things like see how many classes each tutor is assigned to, which will give you an indication of all of your teaching staffs' workload. This can give you precise evidence of whether or not you can introduce additional courses to your offering with your current team size, or whether you will need to employ other staff if you want to grow your training offering.
If you get your team to fill out online timesheets, then you can use your reporting system to compare and contrast these as well, to give you a more accurate picture of how your team spends their day. If your Training Administration team are spending most of their day doing things like sending emails and duplicating the same course information in different systems, you can look at ways to avoid this so they can spend their time more productively and you won't have to hire additional people. A training management system like Administrate can help cut down the need for duplicate data entry and can automate many manual tasks, so your team can worry about all the tasks which require a human touch.
Track Sales
Everyone wants to keep an eye on their sales, but for a small business, it is even more critical. A few months of not hitting your sales target could have a far more detrimental effect on a small business, so it's important to make sure you always know what's going on sales wise.
Tracking sales as they come in will not only give you an accurate picture of your finances for that month, but it will also allow you to forecast for future months if you are getting recurring revenue from your students.
Track Leads and Their Lead Stage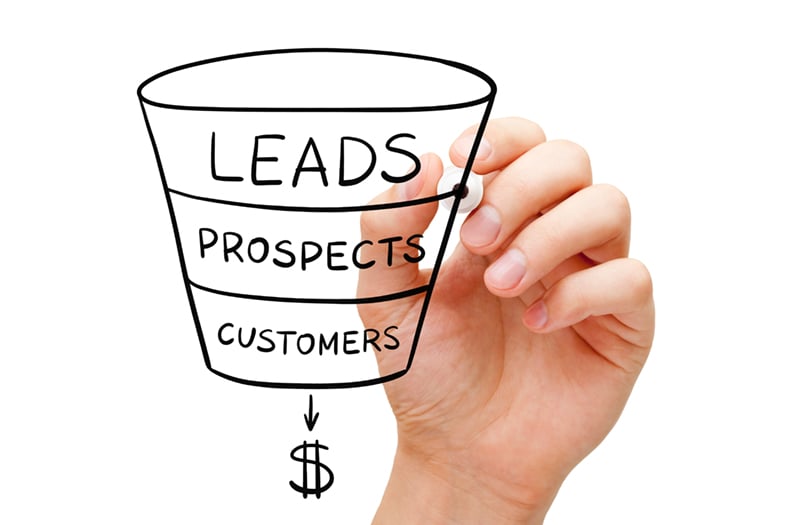 Sales are important but so are those leads which may turn into customers in the near future. Being able to report on leads you have in the system and how close they are to purchasing from you will give you an idea of how much revenue you can expect to have coming in during the next few months. Knowing if you have deals closing or not in the next few weeks will enable you to see how much work you'll need to do to meet your targets for the month.
If you don't have any deals that look like they will close relatively quickly then you know it's important to ramp up your sales and marketing activity to try and bring in lots of new leads.
Track Resources Across Entire Business
As a training company, you probably have lots of resources for the different types of training you run, and it can be hard to keep track of them. Administrate gives you the ability to log all your resources into our training management system. This means you will always know how many things like computers, textbooks, projectors, and specialist equipment you have available.
Once you have a list of all the resources you own as a company, it will be easy to report on these at any giving time to see when resources go missing or are broken, when you need to purchase new resources, or when you need to update resources, for example buying the latest version of a textbook.
Having a clear picture of what resources you have and when you will likely need to purchase more will help with your profits and costs forecasting, as well an ensuring you are never left short for a class by not having enough books or computers to go around.
Report on Upcoming Courses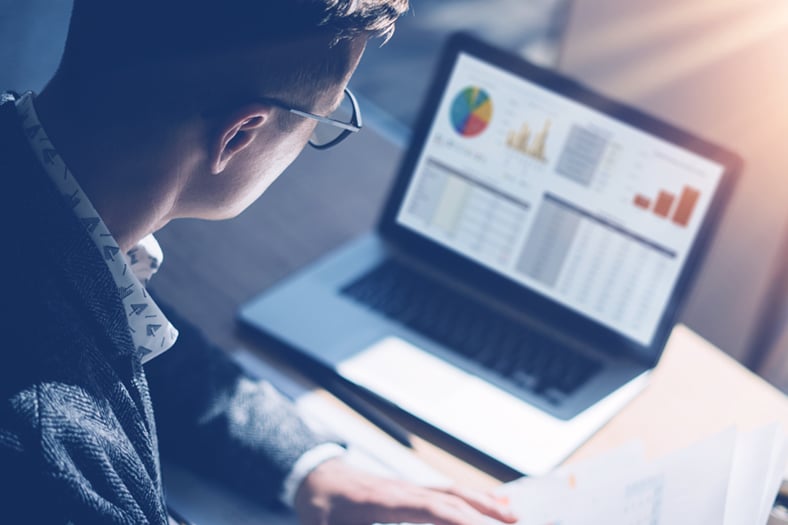 Being able to report on all the upcoming courses you have coming every month could make your Training Administration team's job a lot easier when it comes to things like booking catering, resources, classrooms, travel, etc.
This means you can pull a full list of all your upcoming courses for whichever period works best for you, and then make sure you are entirely organised for them.
It also means you be able to see at a glance how many sessions require additional costs, such as catering or travel to be booked, so not only can you make sure everything is organised, but you can also accurately budget for these additional costs.
Track Class Popularity
As a small business, it's so important to make sure the classes you are running are profitable. You don't want to be wasting time and money on classes that aren't bringing in lots of students. While larger training companies may be able to have some less popular classes on their roster without it having too much of an adverse effect on them, smaller businesses have a limited teaching staff and slots for available classes, so you don't want to be using up these valuable resources on classes that don't offer you a good return.
Also, if you have classes that are always fully booked, then you may want to look at offering more sessions of those classes, as the demand is there.
Reporting on which classes are full and which ones are continually running under capacity will give you a good idea of any changes you may want to make to your course offering to ensure you're giving yourself the best chance of serving as many students as possible at any one time.
Track Class Feedback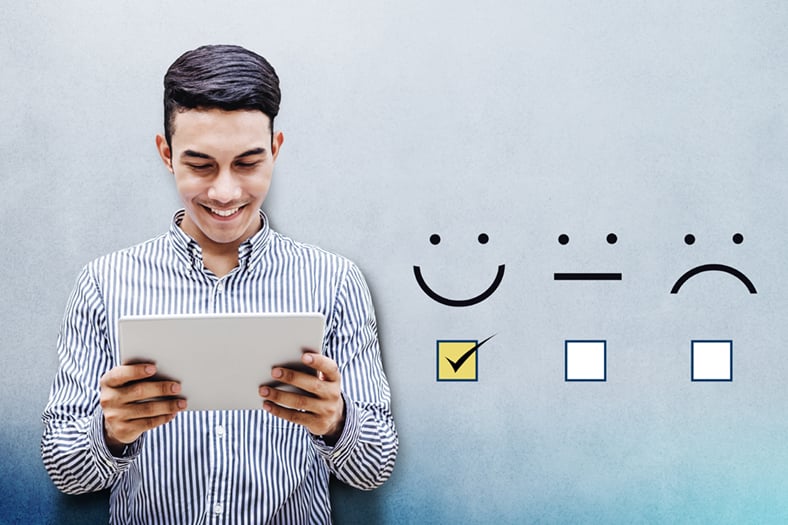 Similarly to the number of students that are buying places on each course, you may want to report on actual student feedback to see which classes are proving the most popular once a student has completed their training.
The number of sales in each course may not accurately reflect how much students like a particular course, so take feedback into account as when you're looking at rejigging your course schedule.
Class feedback reports can also highlight if there is a particular problem which keeps cropping up with a specific course's content or instructors. Having visibility over these problems will allow you to deal with them before they start to hurt your business.
Want More Smaller Training Business Advice?
Download our new eBook 'Using a TMS to Improve Your Smaller Training Business' to read how a training management system could improve your training offering in a massive way!