The heart of your business success lies in its marketing! Why? Because for a product or service to succeed it should be known to its potential buyers.
This process is achieved by continuous marketing strategies to create awareness and includes both traditional and digital advertising, ranging from attending workshops, conferences, billboard advertising, radio advertising, digital marketing (Google AdWords), online banners, and much more!
Some companies, especially in this digital era, might already be doing this. Attending events each month, advertising continuously using Google AdWords, spending hundreds of dollars to rank higher on Google's first pages, advertising on third party websites where their potential buyers can be found - the list goes on.
But what's notable here is that companies want to succeed in this game of marketing and outdo their competitors, but they often forget to set specific budgets, targets, and goals for each campaign.
From someone working inside the Marketing department over here at Administrate, our budget never gets crossed over! Why? Because part of what Administrate offers in its system is something known as the marketing engine.
The Marketing Engine
Administrate's marketing engine helps you generate and set marketing campaigns per region, enter a description for what this campaign is about, set the start and end date of your campaign, and allocate your campaign budget in any currency you want, which will directly be subtracted from the total budget of the month or year.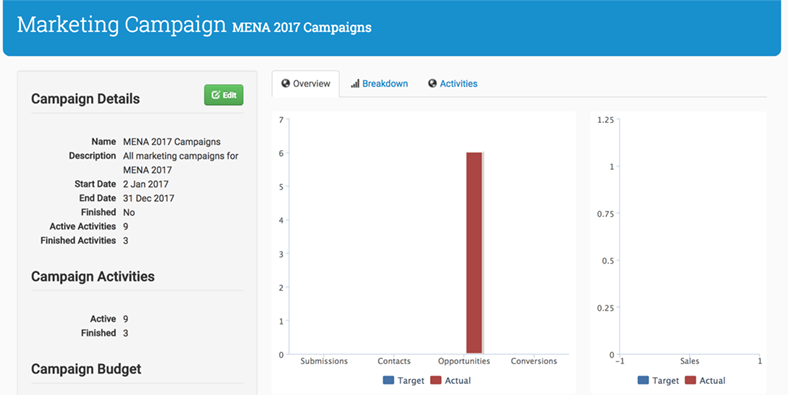 What's even notable is that the campaign is directly connected to your website and then to Administrate's back-end. So for example, if you're running an AdWords campaign and you have the URL directed to your website, when someone clicks and enters your website, this is known as a submission, and it will directly appear under your campaign inside of Administrate.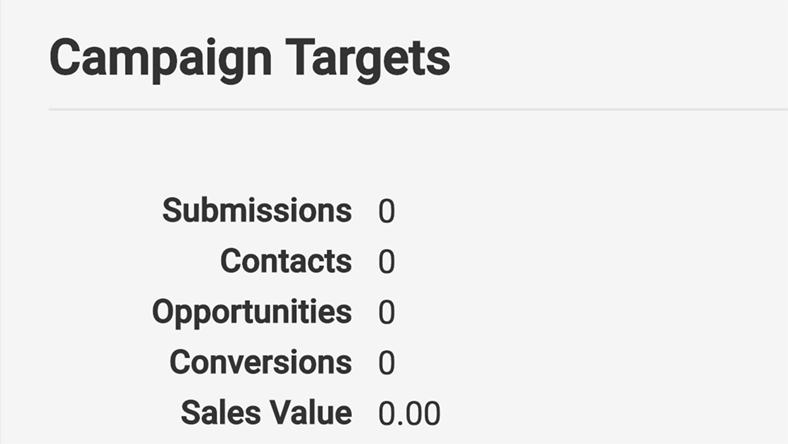 Not to mention that as a marketer you will also be setting goals and targets for your campaign! This feature in Administrate's marketing engine makes your life so much easier. Before launching your campaign, you set a specific target you want to achieve. For example, by the end of the campaign I want to achieve 100 submissions, 40 new contacts, and 10 sales conversions.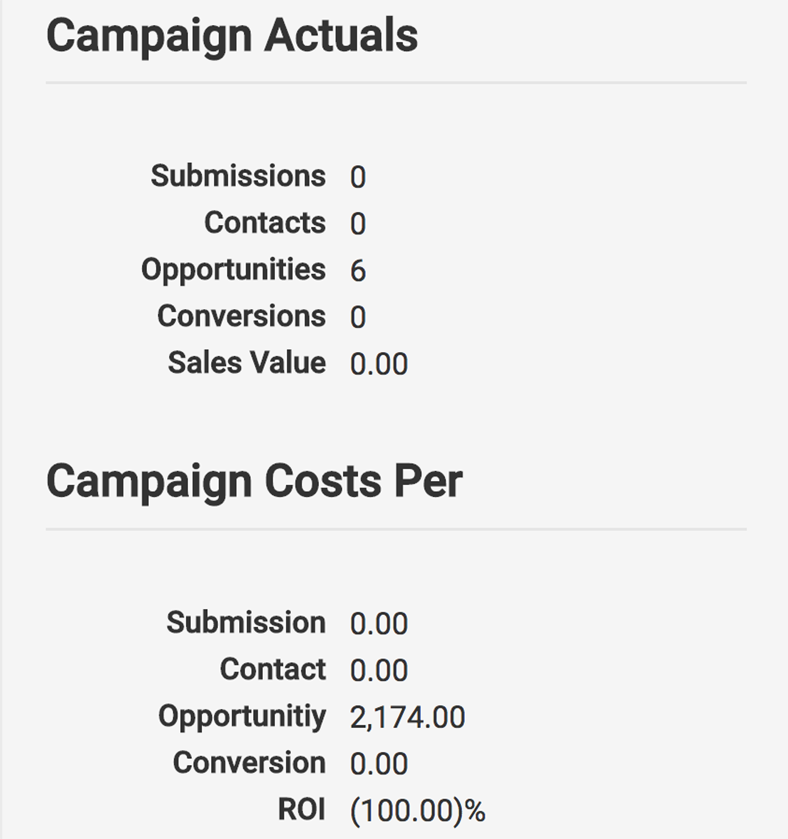 On the other hand, the marketing engine also displays the actual campaign results compared to the targets you have set for the campaign. It shows you how many actual submissions came in, how many new contacts you gained, how many valid opportunities were generated, and even the cost of total submissions, contacts, opportunities, and your ROI that happened throughout the marketing campaign.
Conclusion
A typical day in the life of a marketer would look something like this - lots of responsibilities, tons of meetings in the same day, dozens of emails to reply to, and constant pressure to achieve those marketing goals.
Using a system that does all that for you would be one task checked off the list. What's notable here is that this would be the most important task to check off!
Keeping track of your daily marketing activities will help you know how much you are spending each year on each campaign, track the exact conversions from each campaign, and calculate exactly how much it's costing you to generate new sales.
Are you interested in a free trial of Administrate? If you are, please click here to get started!