We're excited to announce another few time-saving updates to our Xero integration! Now as well as being able to sync invoices directly over to Xero, you'll be able to pull in Payments and Credit Notes as well (in addition to some user experience improvements thrown in for good measure!).
Payments

When you mark an Administrate invoice as paid in Xero we'll now display this 'Paid' status in Administrate. This way your Event Coordinators don't need access to Xero to know if something has been paid, and you don't need to mark invoices as paid across two systems.
Credit Notes

We're also about to release the ability to pull in Credit Notes allocated to Administrate invoices in Xero. As with Payments, these will be visible in your Account and Sales Ledger (and of course, in your Reporting Engine).
Sync Centre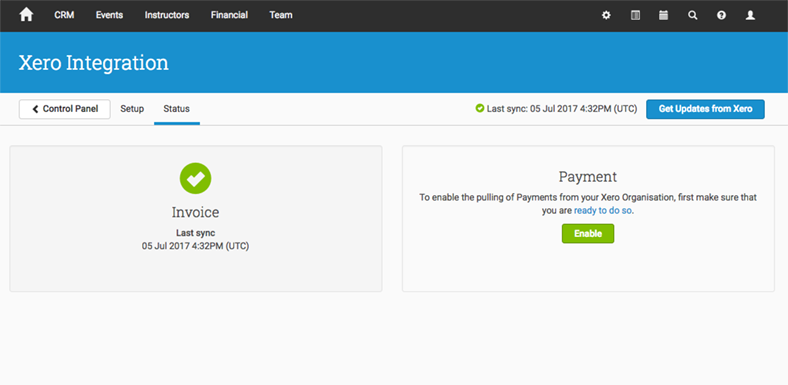 We've also been making some experience improvements along the way. You now have an improved Xero dashboard which displays your invoice and payment sync status, as well as the time of the sync.
Error Log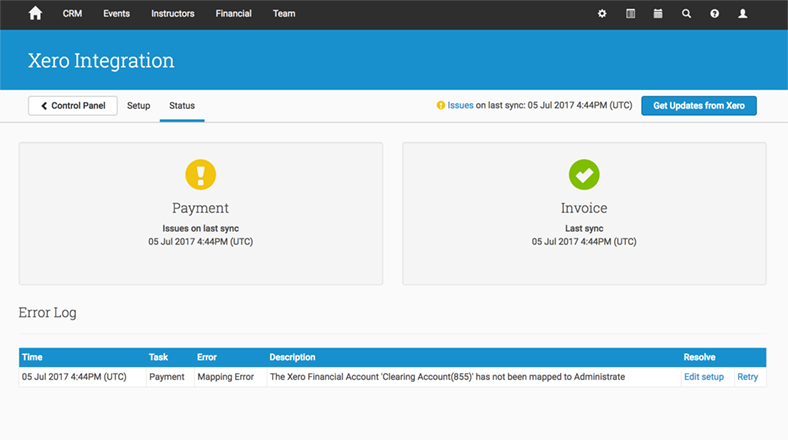 If your sync experiences any issues, for example it is trying to pull in a payment associated with a bank account that is not mapped within Administrate, then we'll alert you to the error and help you to resolve it.
Widget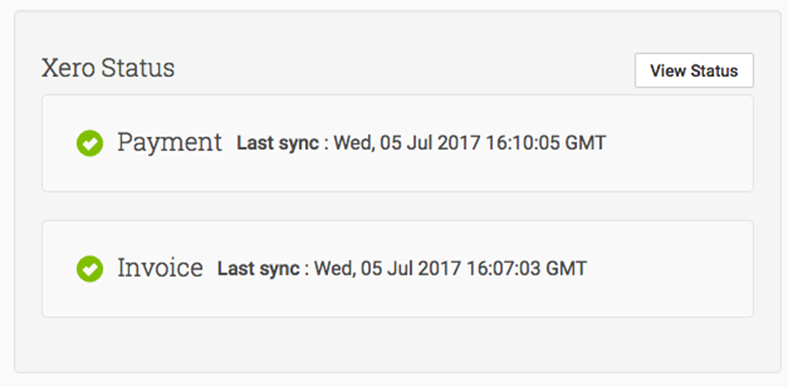 Looking for a faster way to check on your syncs and to access your sync centre? Just add the new Xero sync status widget to your home screen. This way, even if a user doesn't have access to the Xero integrations screen, they can still be informed about sync status.
Let us know what you think of the latest updates!
P.S Haven't integrated your Administrate instance with Xero yet? Connect it now from the Integrations section of your Control Panel.