Does the thought of making the switch to selling your training courses online send shivers down your spine? The fact is, the transition doesn't have to be painful and the potential benefits are huge. In a recent survey, we discovered that 33% of training companies sampled have yet to make the move toward 'ecommerce'. In this post, I'm going to address a number of concerns we've heard from Administrate customers in the past - before they started to reap the many rewards of selling online.
'It's just not the right time'
The first objection we pose to that particular comment is 'if not now, then when?'. It's dangerous to allow such an important change to drop down your priority list; your competitors could steal a march on your business at any time by making the move into 'e-commerce' - the chances are, they already have. Whether you're selling training en-masse to other businesses, or directly to the learner, you're dealing with busy people, that expect to be able to book your courses simply and quickly via your site, as and when they want to. Phone calls take too long and waiting for an email response and the following back and forth only serves to frustrate the prospect. Frustration is never something you want to cause!
Teaching the Digital Natives
The new generation of learners can be classed as 'digital natives' in that they've grown up with the web in their lives, and for many of them, they've had very little time without a mobile device by their side. What if one of those 'natives' decides it's time to increase their skills and takes to their phone, searches for a related course and then finds out they'd have to call or email you in order to book? There's a high chance they'll move on to the next supplier. More business slipping away. The mobile (and desktop!) experience has to be slick, quick and optimised, the latter being key:
"37% of consumers are more likely to purchase on a mobile-optimised site" (ExactTarget Mobile Behaviour Report)
Don't alienate this hugely important target market by putting unnecessary barriers in place! It's not enough to just be selling online, the experience has to be as friction-free as possible.
Time = Money
Forgive me for going off on an albeit slight tangent here, however, it is a valid one! How much time does your business waste booking learners onto courses, updating course listings and processing payments? By adding online bookings and further integrations to your website, you can dramatically reduce the time burden associated with these tasks. You may even be using spreadsheets to do this? See why that's not the best idea here! Think about how that time could be better used? Administrate has the functionality required to make this happen, find out more here.
I think the message here is clear? The right time is now! Empower your potential (and current) customers to decide when and how they want to buy training, it will benefit them and of course, your business.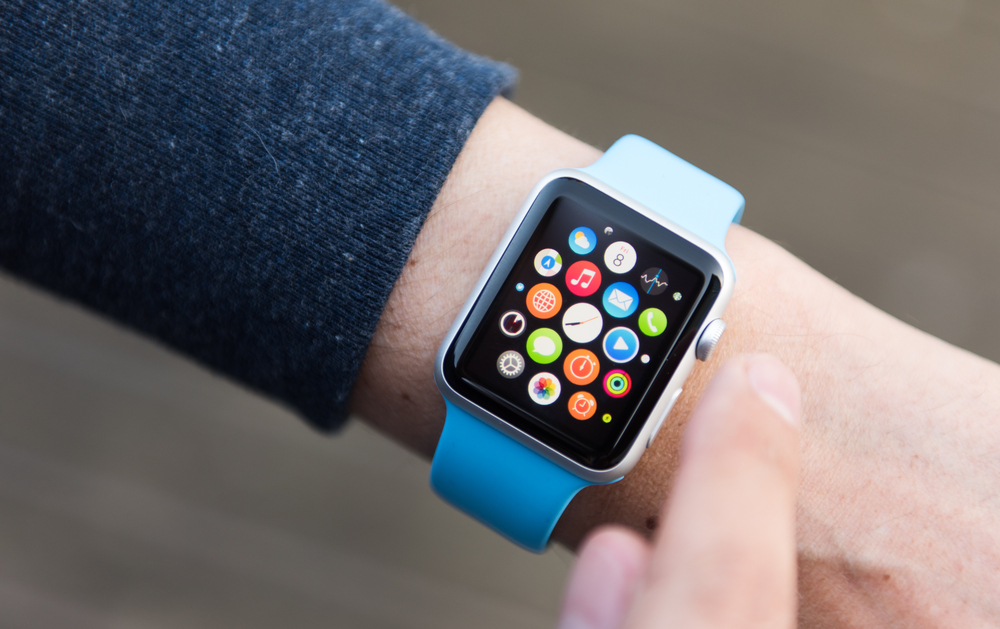 'We're not technical enough'
We understand that in a lot of cases, training companies don't have technical expertise when it comes to creating websites, integrations and using 'APIs' (Application Programming Interface). Going out and hiring a person to handle this for you could be the ideal solution, however, that often equates to a large investment and a step too far. So what are the options?
Get specialist help
There are a plethora of web development agencies out there who can work with you to deliver a shiny, sales-driven website. Some guidance on what to look for:
A supplier with experience within the training sector, or similar fields so they'll understand your needs
Evidence of the work they've carried out in the past and their customer satisfaction levels
The creation of a solution that will allow you (perhaps with some training) to maintain the key aspects of the site without continually requiring the agency's support
A 'future-proof' solution that won't require upgrading or large-scale changes within a short period of time
Use an 'off-the-shelf' solution
Online booking systems are certainly not in short supply, however, it's rare that a solution that's built for use by all shapes and sizes of businesses will deliver exactly what you need. The Administrate product includes a number of options for integrating our TMS (Training Management System) with your existing website, allowing you not only to sell courses via it but also automate many of the tasks involved. We've built it for training providers like you and our specialist Implementation team can take you through the process, ensuring you're up and running in no time.
"We saw our revenues double in the 12 months following the integration of our website and Administrate. We changed nothing else in that period!" (Steve Booker, CEO, Kentec Training)
Getting over the technical fear is a key step in making the move to selling your courses! You can find out more about Administrate's website integrations here.
'We don't understand the best practices'
When your business has made the step to selling training courses online and running a TMS, it can be difficult to know how to make the most of the opportunity and follow best practice in order to maximise the benefit. There are a number of areas to consider here, with two being particularly important - data and marketing.
Data
Adopting an online sales approach coupled with a TMS naturally generates a lot of data. Knowing what the key metrics are and what to do with the information is vital. Here's an overview of some of the data points you should be paying close attention to:
Average fill rate - how full are your classes/courses? Are they over or under subscribed?
Average course duration - this applies to courses that have an eLearning element; how long is it taking learners on average to complete? What are the stumbling blocks to completion and how can you help break them down?
Class booking cancellations - what courses are you seeing high levels of cancellation on? Why is that the case?
For more information on these metrics and more, read '5 Essential Training Management Metrics'. It's important not to drown in data and avoid 'analysis paralysis'! In order to ensure you can make informed decisions, you need a suitable reporting function that can take all of that data and present it to you in a flexible and meaningful manner. Luckily for you, we've built a rather special Reporting Engine!
There's another set of metrics to consider here - your website data. Now that you're selling online, you need to know what activity is taking place across your course listings and the wider site. A tool such as Google Analytics will provide you (for free!) with all of the data and reporting you require. Here are some key areas to bear in mind:
What courses are attracting the most visits and how many of those are converting to sales? Establish a conversion rate by calculating visits/actual bookings.
How do visitors to our site get there? Is it via search (Google etc), paid advertising, social media and so on.
Where are they geographically based? Are we attracting visits from the right areas? Is there an opportunity to expand perhaps?
It's never been easier to get a grasp on how your business is performing and set about making informed decisions.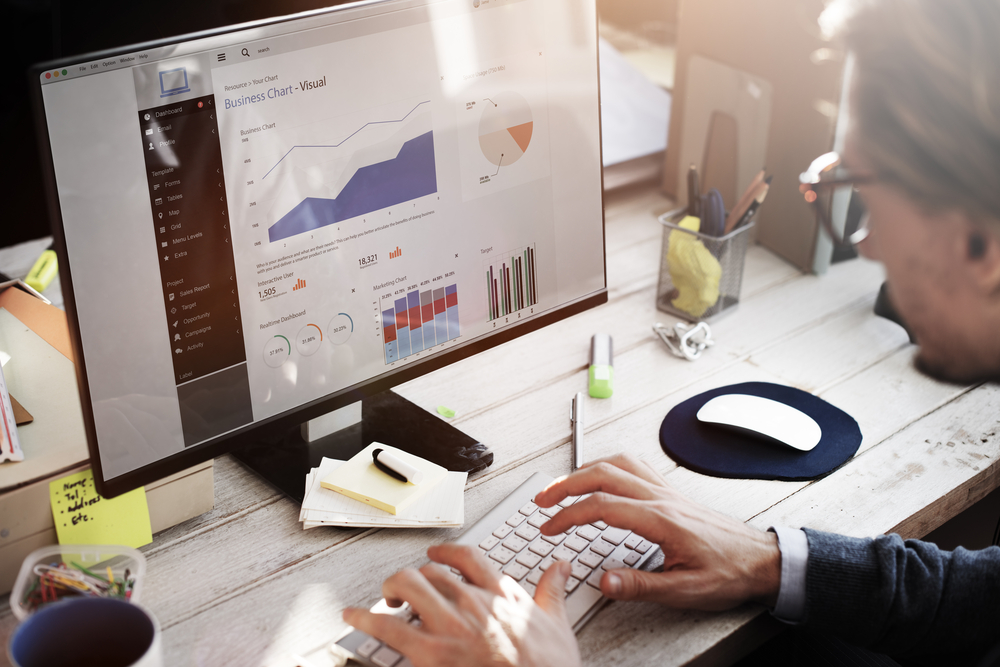 Marketing
When the plunge has been taken and you're selling your courses online, it's time to start ramping up your marketing to drive people towards your shiny new capabilities. The fact that I work in marketing means I could wax lyrical for days about how you can ensure you're driving the right people to your site and how to convert them, however, you've got a business to run! Instead, we've written an eBook for you to enjoy and learn from at your leisure.
Download Our Free Supercharge Your Course Sales eBook!
This free eBook is your guide to making sure your marketing hits the mark and covers:
Creating and using marketing content
Search Engine Optimisation - how to rise above your competitors in the search results
How Pay per Click advertising can work for you
The ins and outs of social media
Making the most of email marketing
There's no time like the present to take a huge leap forward and start selling your training courses online! We hope you found this article helpful and enjoy the eBook. Please feel free to ask any questions in the comments section below.