If we think back to our own academic experiences, most can remember a few teachers who stood out, and many times the reason is simply because they cared enough to invest additional time and effort. Most people learn more from teachers they like, and would have gladly taken more courses from them if at all possible.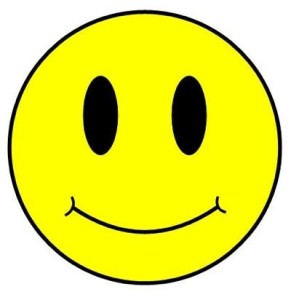 Showing Students You Care: An Opportunity
There's an opportunity here for training providers (both commercial and internal trainers).
Commercial Trainers - Showing you care can get better results from learners, increase recurring business from students and companies that love the training they're receiving, and make your training company stand out when compared against others.
Internal Training Departments - Want to break through the "mandatory training" mental barrier and get your workforce interested in additional course offerings and skills? Going the extra mile by showing your students you care could be just the ticket!
1. Make it Personal
Track and Respond to Common Learning Styles - Everyone has a different learning style. Depending on which model you subscribe to, survey your students (or be attentive to clues they provide) and record how they learn best. Within Administrate, you could record this information against their contact profile using a custom field. Now make sure you tailor the course materials or your classroom delivery to the various learning styles attending your course. This can also impact your marketing or awareness building efforts in the future - visual learners will respond better to visual marketing materials, for example.
Send a Handwritten Note - You'd be amazed at how rare a handwritten note is these days, until you stop to think about the last time you received one! Yes, it can be a bit time consuming, but this will certainly stick in your student's minds and demonstrate a personal touch!
Get Creative - people know when they're being fed the normal diet of content. Doing something that doesn't seem normal or something that's more creative than the normal classroom routine will certainly provide a touch that gets noticed. Find out what topics your students like, or what current events they're interested in - now make all your instruction examples refer to those topics with using your students as characters when appropriate. This will again help in future marketing efforts if you want to include a personal note and you can store this information against the contact record within Administrate using a custom field.
2. Follow Up (Without a Sales Agenda)
Evaluation forms are a normal part of training, and are a key part of any course delivery. After the official forms go out, you might want to send an informal email asking how students got on with the exam you were preparing them for, for example, or how they're finding the training useful. Many people will respond to a personal email with valuable feedback, and they'll remember this when it comes time to renew their certification or attend their next annual training.
3. Don't Let Red Tape Get You in a Bind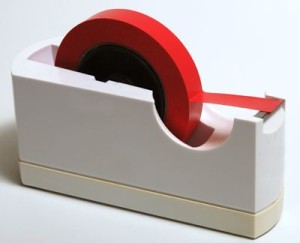 Rules are rules, but don't lose sight of why policies and procedures were put in place, and take care that you're not making your customers or students wade through red tape that can frustrate them. When you see a reasonable opportunity to make an exception, going above and beyond with a student will be a massively positive experience for them.
4. Provide Additional Value
After your courses are finished, or even while your class is still attending your training, make sure you find a few ways to provide value above and beyond your course offering. This can be as simple as adding in some additional resources that aren't typically included or expected. Something more elaborate might be an invitation to a free happy hour at your training center or classrooms, or a free invite to an additional training session covering a related subject. Even things unrelated to your course like coupons to local eateries, a list of the best places to park, or email reminders the day before a class will say a lot to your students and will drastically improve their experience.
5. Inspire Your Students
Inspiration can be hard to come by sometimes, particularly when people are busy or taking night classes. Everyone has pressures in life. One of your jobs should be to inspire your students! Start building a library of inspirational content and share a bit of it at the start of every class. Help students visualise how your training and their new skills will help them. Introduce them to examples of what it looks like to be the best in their field. Share inspirational segments from movies or quotes or posters. Just be careful you don't overdo it, as this could backfire and cause students to lose interest! Inspiration doesn't have to be manufactured or delivered via props or media either - it can be as simple as asking a former student to come back for an interview in front of the class (or even better, showing a film of that interview which you can use over and over). You could also share anecdotes from your own career.
6. Challenge Them
Lastly, a personal touch that will live on past whatever course you're delivering today is a challenge to your students. For those students who are tops in your course (or even those that are clearly bored or not applying themselves), figure out a way to challenge them. This can be subtle, such as saying there's an option to do additional assignments while commenting that "only the top 1% of students choose to". This kind of motivation will grab normally disinterested students who are competitive. You can be more overt in your challenges by offering an advanced student the opportunity to move up to a more difficult course or providing a free course registration as a prize. Spend a bit of time challenging your students and they'll remember you for ever.
Conclusion
Demonstrating to your trainees that you care isn't easy. It does take a bit more time and it's not always cheap, but when done well it can be the defining difference maker within your training business or internal training department.
We recommend leveraging your training administration system as much as possible when implementing these techniques, that way, your customer database can become a longterm knowledge asset that transcends specific course offerings. Don't implement these ideas without a way to record them against your students and clients or you'll miss out on future opportunities!
Do you have any great stories or experiences to share on how caring for your students made all the difference? Send them to info [at] getadministrate.com and we'll share them on this blog!
Interested in More Blog Posts Like This?
Download our free eBook 'How to Deliver Better Training 2013' to read this blog post and more!