What if you could give your students a better chance of learning and retaining the information taught in your classes? What if you could teach them one technique that would help them more than any review method, technique, or tool?
Spend a few minutes and teach them good sleep habits.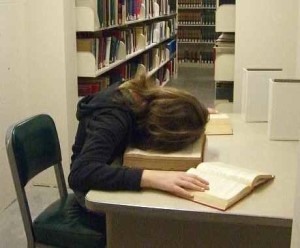 Sleep is Necessary for Learning
Too few people realise how important sleep is! Since the 1920s, it's been well known that sleep improves recall in learning, but it's only been in the last decade that research has illuminated the fact that sleep is necessary for learning (Stickgold 2005).
Cut Down on Sleep at Your Own Peril
According to the folks at Supermemo (a memory training program great for learning and memory retention) who have assembled what could be one of the definitive collections of sleep research on the internet, sleeping better isn't an option, it's a mandate. Their summary is clear: "By cutting down on sleep, we learn less, we develop less, we are less bright, we make worse decisions, we accomplish less, we are less productive, we are more prone to errors, and we undermine our true intellectual potential!" If you have the time, their full article is an amazing summary of the history of sleep, the state of current research, and a commentary on various sleep techniques and habits.
One of the Most Important Factors Underlying Success in Learning
Regarding the effect sleep has on learning, they state: "Sleeping well appears to be one of the most important factors underlying success in learning!"
Here are 2 core principles that won't take more than a few minutes to share with your students:
There is only one formula for healthy and refreshing sleep: Go to sleep only when you are very tired. Not earlier. Not later. Wake up naturally without an alarm clock.
To get sleep that maximises your learning effectiveness: go to sleep no earlier than 15-19 hours after awakening from your previous night's sleep, and make sure you go to sleep at the time of day when you usually experience a rapid increase in drowsiness (your circadian rhythm).
Improving a student's sleep habits could be one of the best things to happen to them! We're sure there's a few tired instructors out there who could benefit from these tips too!
Interested in More Blog Posts Like This?
Download our free eBook 'How to Deliver Better Training 2013' to read this blog post and more!