If you're looking to expand your learning offering from just classroom-based sessions, then virtual learning could be a great move for your smaller business. There are lots of different ways you can deliver virtual learning to your students, so you can easily find the ones that will work best for your business and allow you to deal with the extra workload as a smaller team.
You may think that making a move to virtual learning will be expensive, as you may have to implement additional software or spend time learning how to use the new system. However, it's an excellent investment for smaller businesses, and can save you lots of time and money in the long run, as well as allowing you to service lots more customers.
Let's take a look at the main types of virtual learning which may work well for your small business, and the benefits of each!
eLearning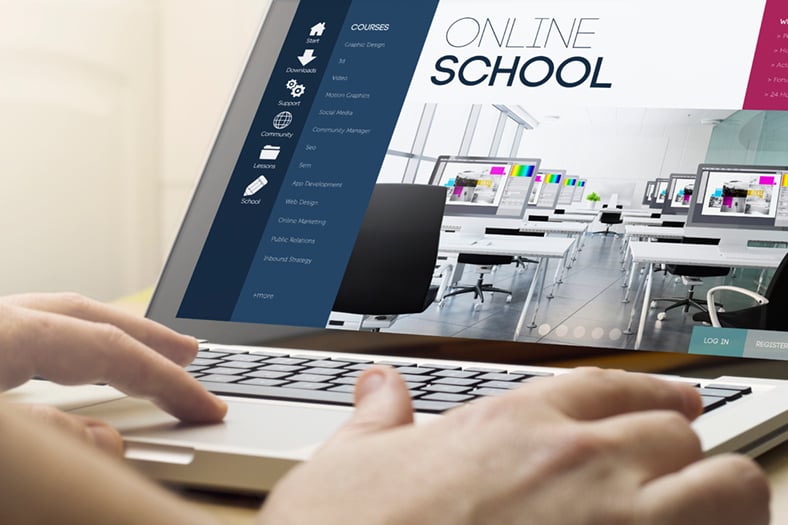 eLearning is training which is run through a learning management system (LMS), which your students are given access to and can complete in their own time, at their own pace. While the access to the training will run out after a certain period, which you can decide on when you set the course up, students will typically have longer than is typical with a classroom-based training session to complete their training with you.
Regarding costs, you will need to invest in a learning management system which you will upload your eLearning content to, and which your students will use as a portal to access their course content. You will also need to create the eLearning content for your students to work through. You can either create custom content yourself or buy off-the-shelf content from a third-party provider.
Benefits for Your Students
eLearning gives your students the ability to complete the coursework in their own time. This means if they are unable to attend a full-time classroom-based training course with you, they will still be able to complete eLearning whenever they have the time, such as evenings and weekends.
Your students can also complete the coursework at their own pace, meaning they can spend extra time on any sections they don't understand or dip back into earlier material if they need a refresher. It gives them the ability to learn in a way that suits them, instead of trying to keep up with what the rest of the class is doing.
Benefits for Your Business
You can serve students which you may not have had access to before, such as people who live far away from your training centres, or students who are unable to attend training courses during the day. This will expand your potential customer base massively, giving you a more significant chance of bigger profits!
As all the coursework is done online, you don't need to worry about arranging instructors for each eLearning course you run. Not only does this save you a lot of time with scheduling, but it also means you don't need to worry about expanding your teaching staff to run more courses.
As you're not limited by things like available teaching staff and empty classrooms, you can run as many eLearning courses as you want to!
eLearning classes do not have any size limit like traditional classes, so you can serve as many students that want to sign up for a particular class. This means you're not limiting yourself to 30 students per class, so you have a higher potential to bring in a much higher return on your eLearning courses.
There no need to spend lots of money on textbooks and printing off class resources, as everything will be stored online for your students to access.
Blended Learning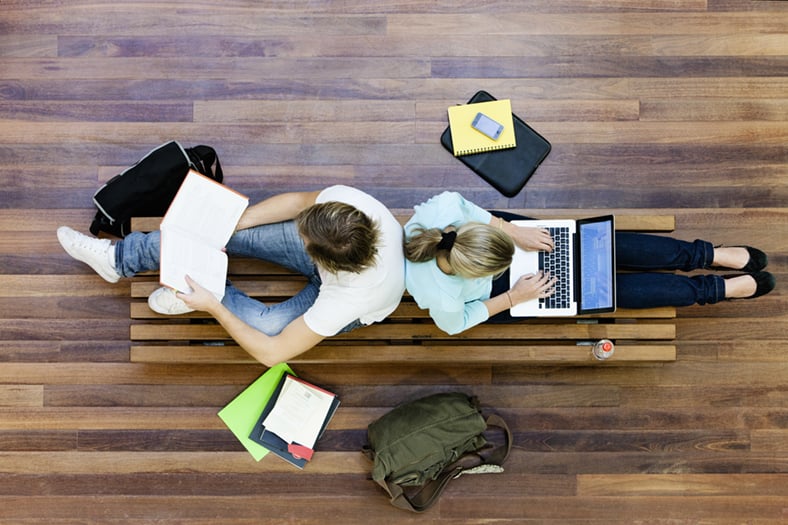 Blended learning is a combination of classroom-based sessions and eLearning, meaning your students can get the best of both worlds. This means you can run most of the class content through your LMS, but you will also have scheduled sessions with an instructor. These could be practical sessions, which need to be hands-on and based in the classroom, or just sessions to touch base with your students and go over the material you have covered so far.
Benefits for Your Students
Students are still able to complete most of the coursework in their own time and at their own pace.
Students will get the added benefit of some face-to-face time with your instructors, which can be great if they run into problems or need to ask questions about the material.
A classroom setting with other students will also give them peer group to interact with, study with, and discuss the course content with.
Benefits for Your Business
Most of the class will still take place online, meaning you can increase your course offering without increasing the size of your teaching team as long as you have enough instructors to cover the handful of classroom-based sessions.
Gives instructors the chance to interact with students and pinpoint any problems which may be present with course content or anything else to do with the course before the students reach the assessment stage.
You can still run eLearning for classes which need practical sessions now and again, and only have to worry about scheduling those sessions instead of getting classrooms and teaching stuff for the entire course.
Virtual Instructor-Led Training (VILT)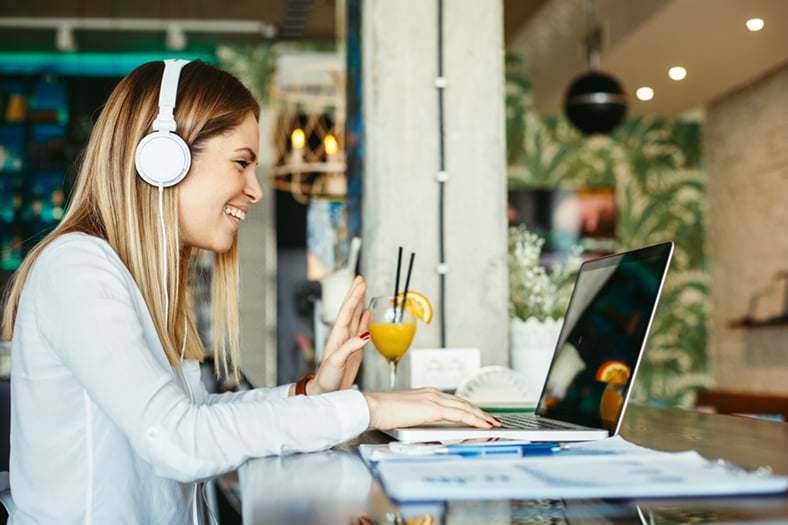 Virtual Instructor-Led Training (VILT) is another mix between eLearning and classroom-based learning that sees students attending classes which are run by a teacher online. Students can still complete the course from their computers, but they will have to participate in scheduled lessons instead of finishing things in their own time.
You won't need an LMS to run VILT, but you will need an online video conferencing solution to be able to broadcast your classes to you all your students at once.
Benefits for Your Students
Students can still complete the class from the comfort of their own home, or wherever they want in fact!
You can record any classes, meaning students can refer back to these later when they are studying or need a refresher on a particular topic.
Students still get the benefit of interacting with students and teachers even though the class takes place online.
Benefits for Your Business
Much like eLearning, you're not limited by the number of students you can fit in a classroom! You can have as many students are you want at a VILT session, which will give you a chance for a much greater chance of return compared to classroom-based sessions.
Unlike blended learning, you're not limited by the location of your students. With VILT you can serve students from all over the world, as all the interaction will take place online.
You will save money on things like course resources, and not having to book catering or travel for your students.
All the course material is still organised online, so it's easy to upload and manage it all from one place.
Gives you the ability to run classes online which would not be suited to eLearning, because they need too much interaction or explanation from an instructor.
Want More Smaller Training Business Advice?
Download our new eBook 'Using a TMS to Improve Your Smaller Training Business' to read how a training management system could improve your training offering in a massive way!