In December we announced that we were running a trial for our SurveyMonkey integration. We're happy to announce that the trial period is now complete and you'll find the SurveyMonkey integration on your Integrations page.
You will also be able to use the integration with any SurveyMonkey Annual plan (in contrast to the previous requirement for a Gold plan), after a change in their pricing details.
As always, we gathered a lot of feedback during the trial period, and the full launch includes a lot of new features for you which were inspired by this feedback. So what are they?
Customised Templates
You told us that you wanted to be able to customise the email that was sent out with SurveyMonkey surveys, using saved Communication Templates. You wanted to be able to apply merge fields to populate the message automatically, as well as using html, in order to include images. Now you can!

Sent Status
You also told us that you wanted to have visibility over the students you've sent surveys to, and whether or not they've responded. So now you can see Sent Status, including activity date, both on the Send screen and on the feedback table.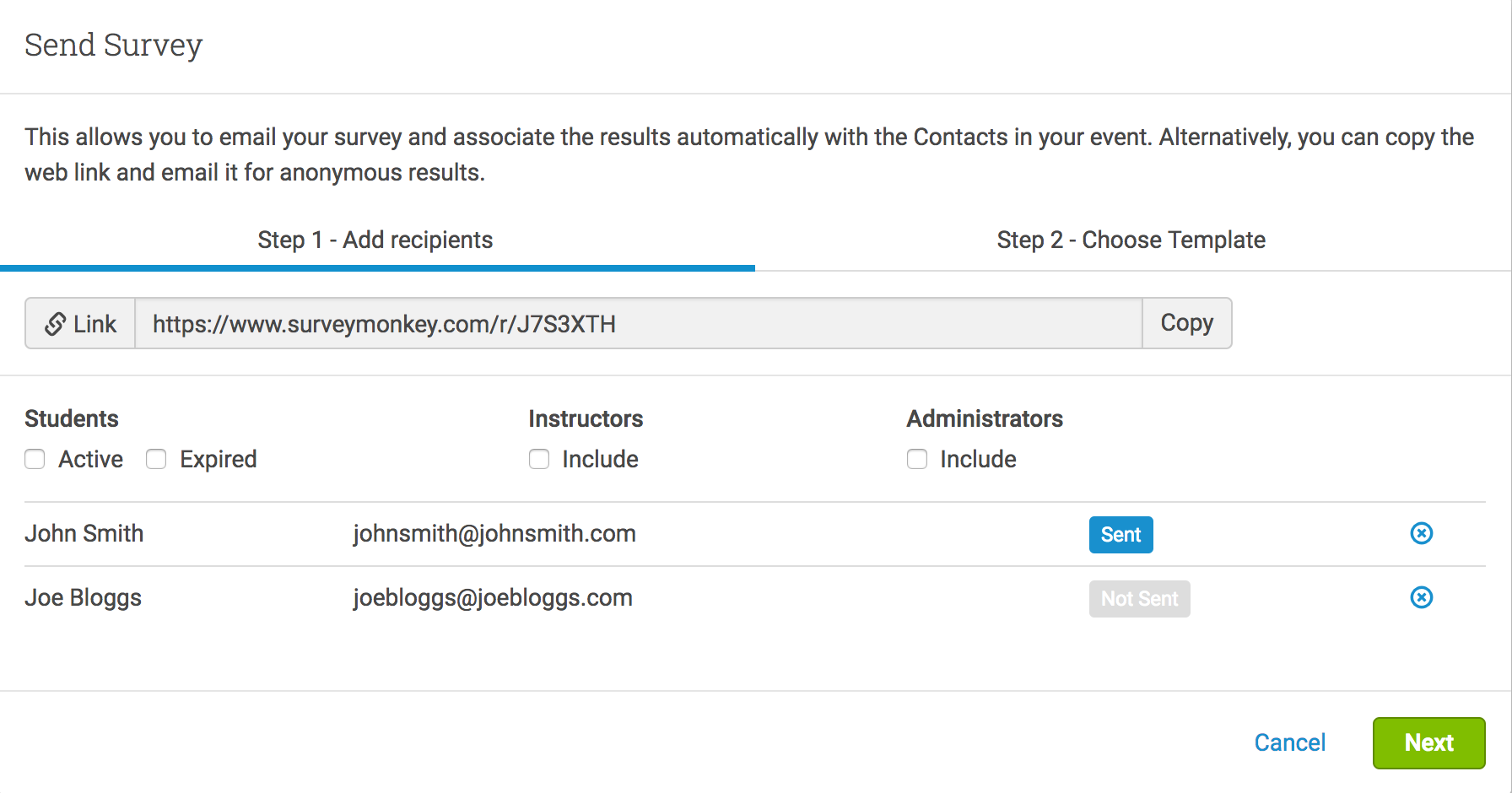 Reporting
Your SurveyMonkey results are now being exposed to our reporting engine, so analysing your feedback data is much easier. Additionally, you can mark one of your SurveyMonkey questions as an 'Instructor Rating' question, meaning the responses will contribute to the average Instructor Rating of the Instructor on the corresponding events.

Thanks!
Thanks to everyone who has provided feedback on this feature to help us improve our product and help our customers be more successful. The integration has also been approved by SurveyMonkey, and we'll be appearing on their Marketplace soon.
Watch How to Use SurveyMonkey With Administrate