Employee learning represents a significant investment of time and budget for any organisation. While it may seem daunting to develop new or update existing learning methods, you can't continue with the same training programs and expect stellar results. Like technology, employee learning must evolve.
In their 2019 Technology Industry Outlook report Deloitte cautions: "When it comes to talent in the tech sector, one thing is certain: the 'shelf life' of skills is getting shorter and shorter. As a result, retraining is crucial. Companies should invest more in educating and training workforces for the digital era."
What's more, employees want to learn. According to a 2018 report from Udemy, 42 per cent of U.S. workers say feeling empowered to learn new skills would make them more engaged in their jobs, which increases productivity and overall employee morale.
All of this means one thing: employees want to learn, but you need to change it up if you want to reap the benefits and see ROI on your investment. Use these tips to do exactly that!
1. Align Learning with Strategic Business Objectives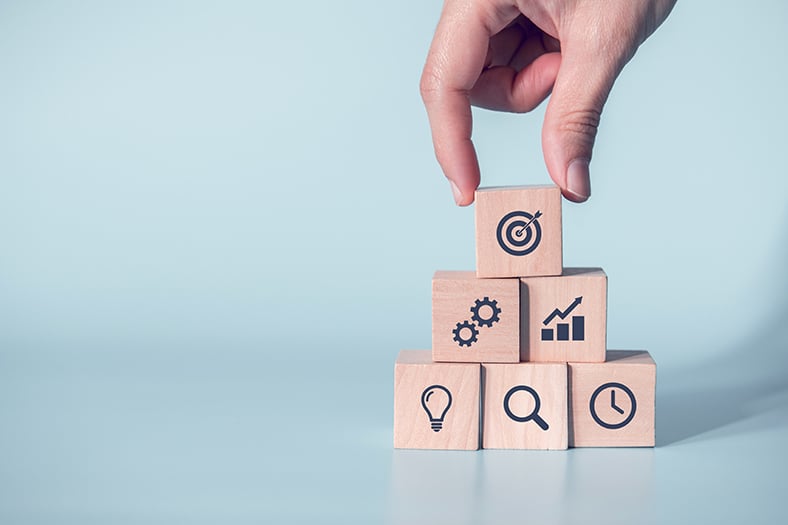 First, look at the learning being provided and the current (specific) needs of the company. Is the training you're providing aligned with your company's business strategy? Is it helping you solve a current challenge or issue? While employees need to develop and grow as professionals, they must also have learning opportunities that are in-step with your company's overall goals to see a true ROI.
Bonus: this benefits employees as much as it does the business. Nikos Andriotis, eFront Learning contributor explains: "By cascading the strategic vision and mission down to training and development goals, employees are able to see them operationalised. They become real, they become tangible, and they become meaningful in relation to their own jobs and tasks."
To make this a reality, identify training needs and opportunities at the same time when you're adjusting the business plan or identifying long-term company goals. This allows you to look ahead and better plan training, in addition to aligning it with the company needs. For example, there's no reason to train your team for a specific job or skill, if you don't see that role existing and expanding down the road.
2. Consider How Time (or Lack of it) Plays a Role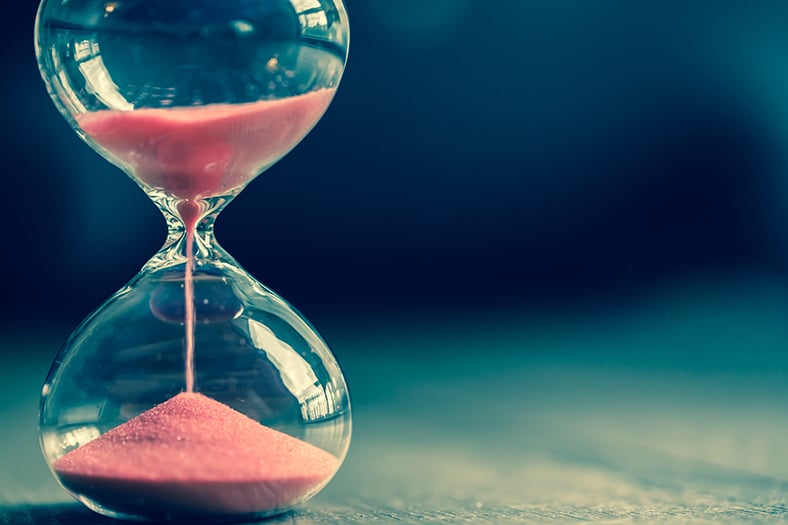 According to LinkedIn's 2018 Workplace Learning Report, 94 per cent of employees would stay at a company longer if they invested in their career, but the number one reason they feel this isn't possible is lack of time. Time is everyone's most valuable resource, so don't make employees engage in learning or training on their own time. Instead, build it into your work schedule. This is the preferred method, with 68 per cent of employees saying they would rather learn at work.
Events like lunch-and-learns or half-day in-house workshops are the perfect way to build learning into the work schedule without taking too much time away from other projects.
3. Tap Into Employee Knowledge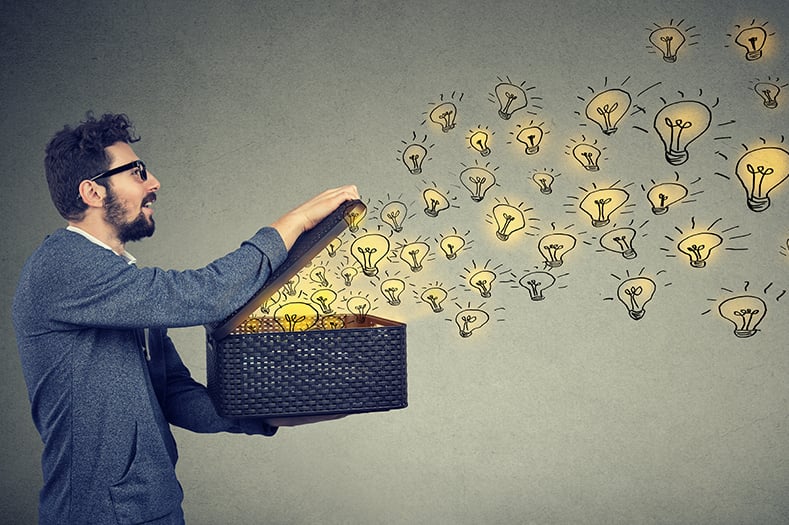 Google uses an employee-to-employee network for 80 per cent of all training. "Employees develop and grow by teaching others, and the people in your organisation learn from peers with first-hand knowledge of the business," they explain in their guide to training.
To get more from employee learning, ask senior employees to participate in learning programs as a mentor or trainer for junior team members. Google says the key is to make sure training opportunities are on volunteer-basis and not forced, as that provides the best foundation—so ask for volunteer mentors and trainers, and create a plan for how you can best use their knowledge and skills.
4. Implement Different Learning Techniques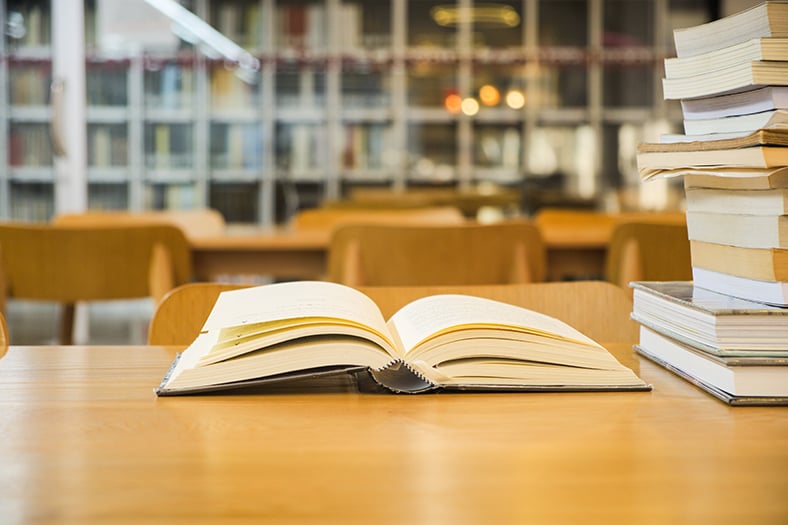 Not every employee learns the same way, and many tech roles vary in their responsibilities and required experiences. To cater to the various needs of your employees, try a technique called blended learning. This strategy combines classroom and web-based methodologies.
Lisa Burke, Talent Expert, explains in her article for Develop Intelligence: "Blending online instruction with in-person interaction results in a more dynamic learning experience and helps employees retain the information much faster."
Blended learning also works well at scale, for larger organisations. Burke continues: "A major benefit to this approach is that instruction can be scaled via online methods so that the information can be presented to many employees rather than a select group."
The other half of blended learning is the in-person experience. This is an opportunity for teams to break out into smaller sessions for Q&A, collaboration, or knowledge-sharing.
5. Incorporate Interactive Learning or Gamification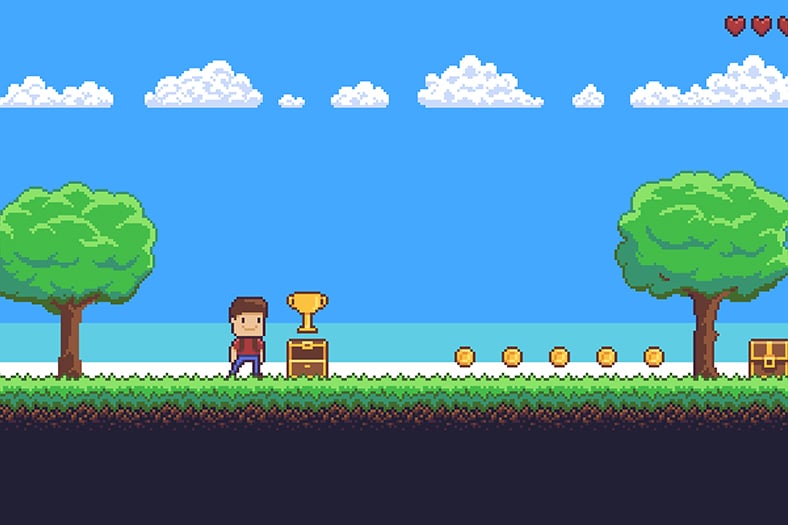 Learning programs don't have to be boring. To improve your approach, consider interactive training. After technical training sessions, for example, use gamification to test and reward knowledge retention. A recent survey by Talent LMS found that gamification makes employees 87 per cent more productive, 84 per cent more engaged, and 82 per cent happier in their jobs.
Another way to use this technique is to organise a hackathon for a relevant, hands-on learning experience. With a hackathon, employees are encouraged to work together to create a tangible product, which brings collaboration, team bonding and strategy into the learning.
Encourage Learning and Development for Your Employees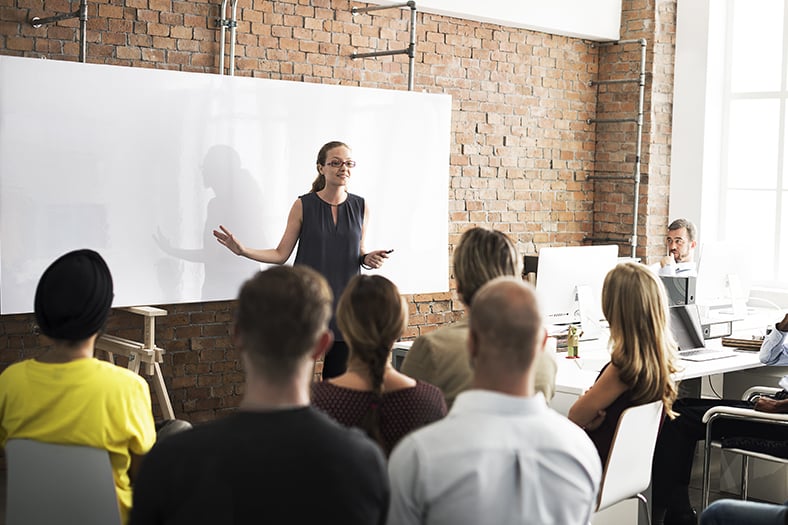 According to Payscale's Compensation Best Practices Report, organisations plan to invest the most money on training and development in 2019, more so than other HR initiatives like recruiting and compensation changes. Reap the benefits and see ROI from the time and money spent by using these ideas to improve employee learning, increasing engagement and employee knowledge while growing the business.