Managing time wisely is an essential skill for teachers, students, and training administrators! Knowing how to maximise limited amounts of time efficiently will enable you to be more productive and effective as a teacher and facilitate more courses if you're an administrator. Here are five strategies for using your time wisely.
Delegate & Automate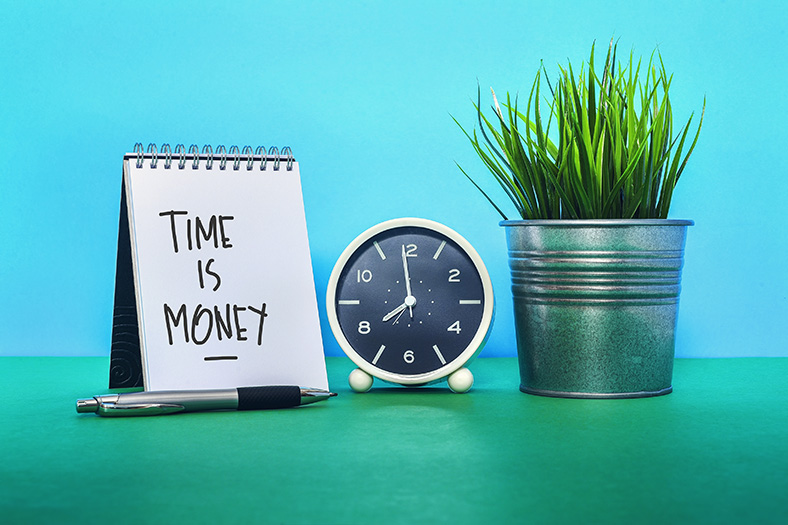 There are many tasks that can be delegated to a teacher's assistant, volunteer, or even a student looking for extra credit. Enlist the help of others with jobs such as making photocopies, gathering materials for group activities, or even grading multiple choice tests. Make sure you give clear directions to whomever is helping you in order to minimise confusion. You don't want to create more work for yourself by having to go back and redo a task!
If you're administering lots of courses and feel like you simply don't have enough time or help to get everything tackled, look into some automation options. Many course management activities like sending out joining instructions, collecting evaluation forms, and delivering certificates can be easily automated with appropriate training management software.
Develop Routines
Having routines will cut down on decisions that you have to make each day, making you more efficient in the long run. Develop a routine for arriving at work and one for leaving.
Here's an example of simple routines:
Arriving at Work:
Turn on your computer
Review your to-do list
Check email and respond to ones that need an immediate response
Review lesson plans for the day
Before Leaving:
Send emails as needed
Straighten up your desk
Write a to-do list for the next day
Set out materials needed for the following day's lesson plans
Stay Organised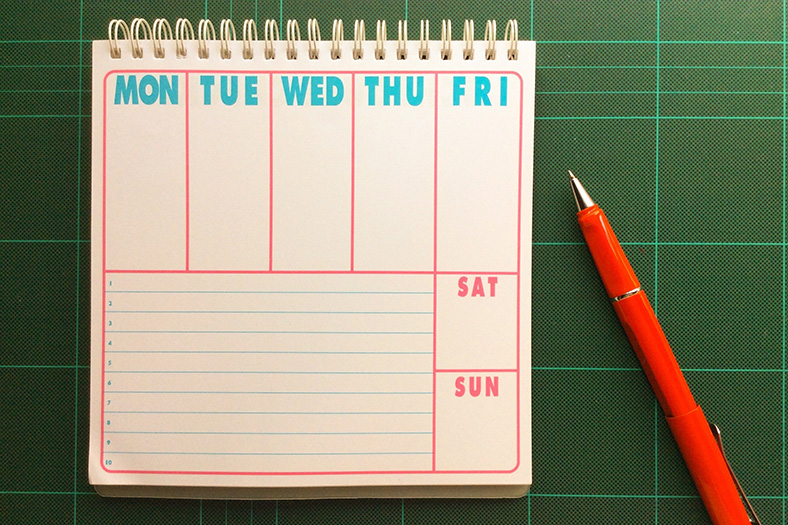 Between emails, papers to grade, lesson planning, curriculum development and meeting with students and other teachers, it is easy to become unorganised! It is imperative to use some sort of calendar to stay on top of things. At the beginning of each course write down deadlines and due dates and get them put into your calendar. As meetings get scheduled, write them down. Review your calendar often! Many training organisations will provide you with a calendar feed that you can subscribe to from your mobile phone or desktop calendar. This can be a great way to stay on top of upcoming sessions and make sure you're alerted to any changes in the schedule before it's too late!
Keep your physical space organised as well. Use file sorting tools such as folders or a filing cabinets to manage papers. Don't let clutter build up on your desk, it will only distract you!
Organising your electronic files will save time when you need to find a document. Use folders, tags and key words in order to search your documents easily. Back up your files so you can use them for future courses.
Limit Emails
Designate a time (or two) during the day to check your email and respond. Turn off incoming email notifications so they won't distract you when you are planning or grading. It is much more efficient to spend an allotted time reading and responding to emails than to stop what you are doing throughout the day in order to read incoming email.
Limit or Automate Grading
A common complaint among teachers is the amount of grading that they must do. In reality, the amount of grading is determined by you, the teacher! You don't have to collect every assignment, nor do you have to grade each one. When planning out your course determine from the beginning which tasks will be for a grade and which ones won't be. The key is to never tell your students the difference! If they know an assignment won't be graded most likely they won't put much effort into it. Why bother assign something if you know you won't be grading it? Many teachers use ungraded work to gauge level of understanding or to gather feedback.
If you simply don't have enough time to perform grading yourself, think about incorporating some kind of Learning Management System or automated testing platform that can grade multiple choice answers for you. This way you can save time, students can get valuable feedback on their performance, and you don't have to worry about doing everything yourself!
Want to Manage Your Time Better?
The best way to manage your time is to actually keep a record of what you do at work and how much time you spend on each task.
Stay organised and download our handy time tracker, which comes with an easy to assessment guide, so you can see exactly how you're spending your time!
Download Time Tracker