Are your marketing efforts yielding little results? Are you finding it challenging to break into the LMS market and reach your target audience? In this article, I will share eight insider tips for LMS start-ups to rapidly expand their customer base.
How LMS Start-ups Can Build Their Customer Base Rapidly: 8 Insider Tips To Consider
It takes a steady stream of new business and a solid foundation of loyal customers to ensure success. But LMS start-ups may find it challenging to break into the LMS market with a limited budget. After all, there are so many LMS companies who've already established their brands and made a name for themselves in the eLearning industry. Fortunately, your start-up LMS organisation can do the same. These eight insider tips can help LMS start-ups build their customer base without further delay.
1. Conduct Market Research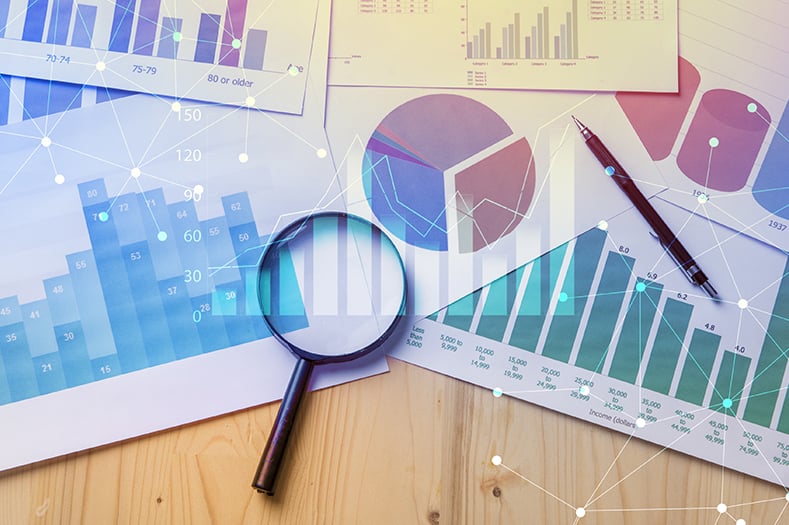 It's crucial to conduct frequent research regarding the LMS marketing strategies of other companies. You should also pay close attention to their customer rate and how quickly they expanded since they first came onto the eLearning scene. This will aid you in understanding the needs and wants of customers, and what other companies do to grow their customer base gradually. Ask yourself the following questions to identify your unique selling points and determine how you fit into the current LMS market:
How relevant is my LMS product to the customers?
How unique is my LMS product from my competitors'?
How much are customers willing to pay for my LMS product?
What pain points does my LMS product address that others do not?
2. Build Brand Awareness
One major thing that might stifle the continual growth of your customer base is lack of awareness. You need to generate your own publicity so that prospects get to know your brand and what it represents. Consider starting a PR team, even if it begins as just one person who is still learning the ropes. The team will help you advertise your LMS product and attract new customers while retaining loyal ones. As an LMS start-up, you can build brand awareness through the following methods:
Social media platforms
Hosting live events
Offering free eBooks in exchange for email opt-ins
These techniques show potential customers that you care about them and have an authentic product to offer.
3. Partner With Other Businesses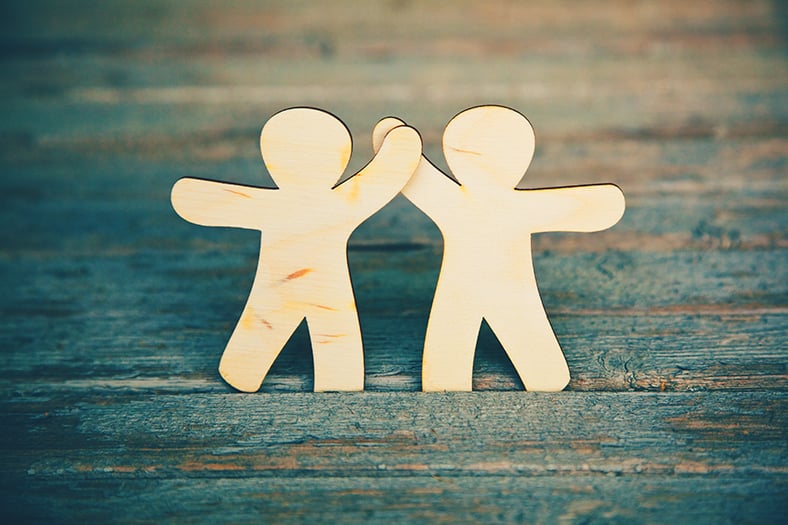 Partnering with other businesses is a great way to grow your customer base. Of course, it's best to avoid teaming up with the competition. However, choosing an organisation that's within your niche but offers a different product exposes you to a new audience. The customers of the partnering business might eventually become part of your customer base and vice versa. You can also guest post on their blog, co-host live events, and offer reciprocal discounts/deals for both customer pools.
4. Launch a Customer Engagement Campaign
Amazing customer service is essential for building your brand and increasing sales. Start a social media page and group where customers can interact with you and ask questions. This also gives you the chance to engage with them on a personal level and address any concerns they may have about your LMS product. Post a daily tip or bit of advice to maintain your social media presence. You can also ask questions to get them involved and gather valuable feedback regarding your LMS product and your marketing campaign.
5. Encourage Online Reviews/Testimonials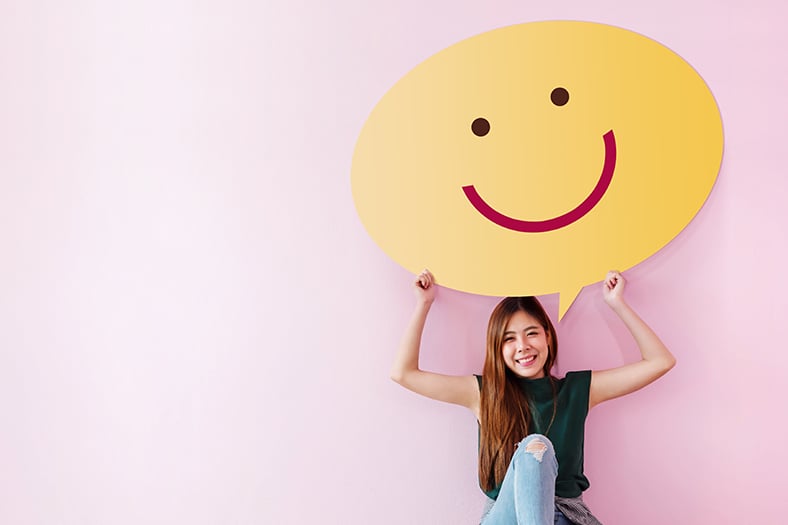 Ask satisfied customers to leave reviews online and provide you with testimonials, which you can prominently display on your site. Better yet, list your LMS in an online directory that features a built-in rating and review system. That way, prospects are aware that your platform is tried and tested. More importantly, they know that it lived up to the expectations of other customers and served as a valuable part of their L&D program.
6. Don't Follow Suit
It's wise to scope out the competition to see what works best for them and brings them new customers. However, you shouldn't always follow their lead. Your LMS has unique strengths that set it apart from the rest. Periodically evaluate your LMS marketing strategy to determine which techniques are paying off and which are falling short. Poll your target audience to see what they like about your product so that you can focus on your strengths instead of simply trying to mimic your competition's promotional tactics.
7. Keep Your Professional Promises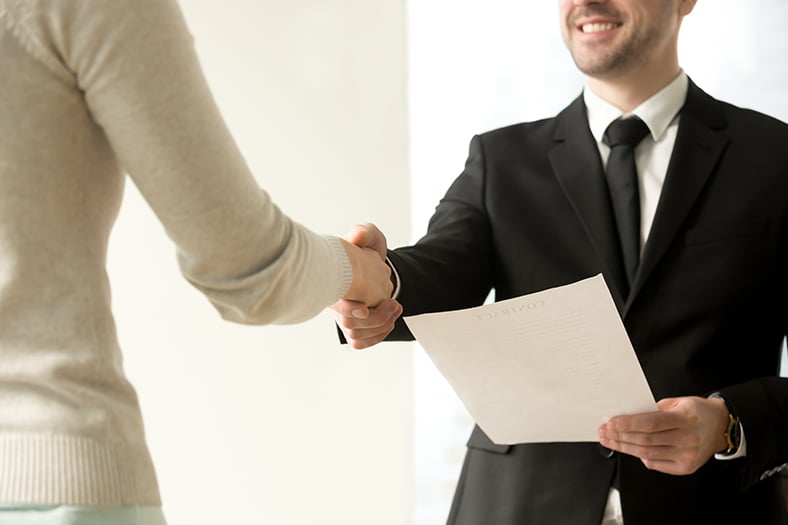 Customers expect honesty. If you promise them a variety of features and superior customer service, you must be able to deliver. Otherwise, your brand will lose a bit of its credibility. Not to mention, a golden opportunity to gain word-of-mouth advertising. Follow through and follow up. Reach out to customers after they invest in your LMS product to ensure that everything is running smoothly. In addition, you must have full transparency. Once your LMS product is available to the public, you must continue to build the trust.
8. Set A Flexible LMS Marketing Schedule
Draw out a timetable of your LMS marketing activities. For example, plan one event each month and supplement it with ongoing social media outreach. Bear in mind that you have a lot of other items on your to-do list, such as balancing the books, testing your LMS product, and maintaining a productive team. A schedule allows you to keep track of all your business operations and avoid marketing redundancies. For instance, you post daily on the blog, but forget to create fresh content for your YouTube channel. You can also pencil in a monthly evaluation session to monitor your efforts more effectively.
LMS start-ups should try to capitalise on their strengths. You need to remain competitive, but don't let that prevent you from focusing on your own USPs. And remember, customer service is the foundation for a successful business. However, you need to engage your audience and build a rapport in order to keep the foundation firm.
Which LMS features will benefit your small to medium-sized business and ensure online training success? Which SMB learning management system is best for your limited eLearning budget? Download the free eBook 'The Ultimate Guide To Find the Ideal LMS for Small and Medium Businesses (SMBs)' to find out the benefits of integrating a new SMB LMS, as well as pitfalls to avoid, the features that your new SMB LMS should have, how to calculate ROI after the purchase, how to measure employee engagement with it, and much more.
About Christopher Pappas
Christopher Pappas is founder of The eLearning Industry's Network, which is the largest online community of professionals involved in the eLearning Industry. Christopher holds an MBA, and an MEd (Learning Design) from BGSU. eLearning Blogger | EduTechpreneur | eLearning Analyst | Speaker | Social Media Addict