As the festive season approaches, your training business probably has quite a lot of things to worry about and plan for – the main one being holidays! Between your offices being closed around Christmas and New Year's Day, and staff taking additional holidays to spend time with their families, you could worry that you're going to be left short!
Just because you're closed for Christmas, doesn't mean potential customers won't be on the lookout for training – especially as New Year's resolutions creep ever closer. We're here to show you how you can use a Training Management System (TMS) to make sure your business continues to run smoothly over the festive period, so you and your staff can have some well-deserved and stress-free time off!
Take Online Bookings at Any Time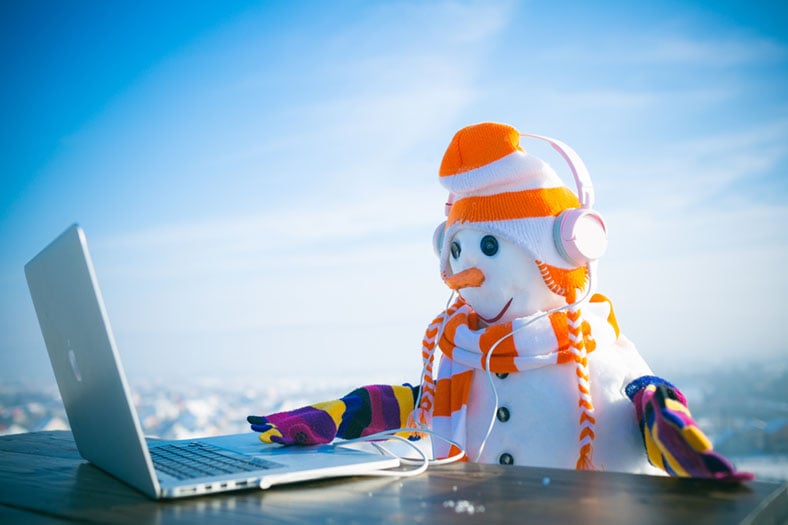 If your office is closed over the festive period, even if it's just for a few days, it could cause some disruption to your usual business practises. Aside from tasks which will still need to be completed on a regular basis, which we'll talk about further down in this post, you also need to make sure you're still available to your customers if they are looking to purchase from you.
Most people will understand if you don't have staff physically in the office over Christmas for them to be able to contact, however, if you have an online presence, it would be expected that you will still be able to take course bookings online, whether there are staff in the office or not.
Using a training management system to manage your courses online will not only mean that you can list all your courses online, but you will also be able to take online payments as well. This means you don't need to have any staff in the office, and your customers will still be able purchase from you. This enables you to keep your customers happy, you don't run the risk of losing business to competitors if your customers are keen to buy right then, and you don't have to worry about losing any sales even though you have no staff in the office.
Your training management system will also pull all the details of your sales through into your sales system, to make sure you have a complete record of all the sales you make and all your new customer details. This ensures that your Sales team and your Training Administration team will have all the details they need when they return to work, and you don't have to worry about any confusion or missing information.
Automate Your Communications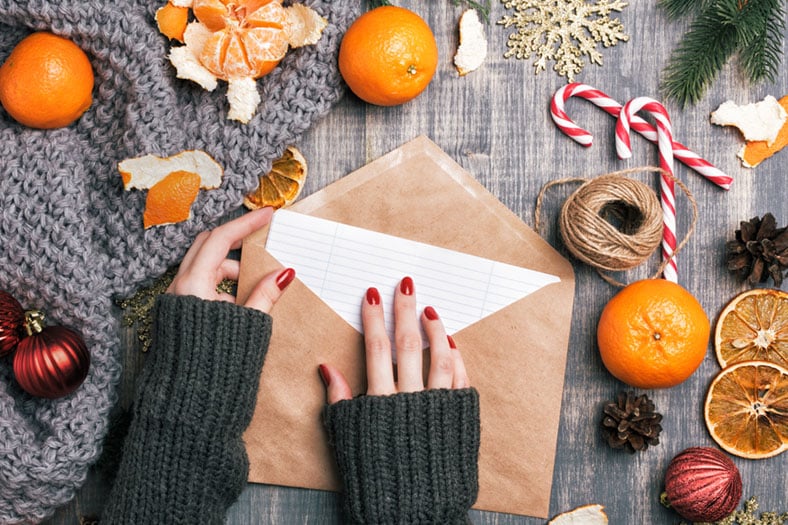 Another important aspect of your business that you need to keep running whether you are in the office or not is communication with your students. Training management systems like Administrate give you the ability to set up triggers for your emails and text messages, meaning that when the trigger event happens, the communication will be sent automatically. The trigger event could be things like a purchase going through, a change happening to a course a student is signed up too, or when a student gets a certain number of weeks into a course.
Here are some of the ways you can use automated communications to keep in touch with your students even when you're out of the office:
Confirming a sale – It's important to email your students once they have purchased from you to confirm the sale has gone through and they have secured their place on the course. Waiting until someone is physically back in the office to deal with this request could mean your customers aren't sure whether they have purchased their training or not, and this will start your relationship with them off on the wrong foot.
Class details – If you have classes starting at the beginning of January, you'll want to make sure all the students for these classes are sent their class details ahead of time, so they know when their classes are and what materials they will need to bring along. You can set up a trigger to send these sorts of emails a couple of weeks before the scheduled start date of a class, so even if this falls on a day your office is closed, you can be confident that the email will still sent, and your students will be fully prepared well ahead of time.
Continue to Provide Learning with eLearning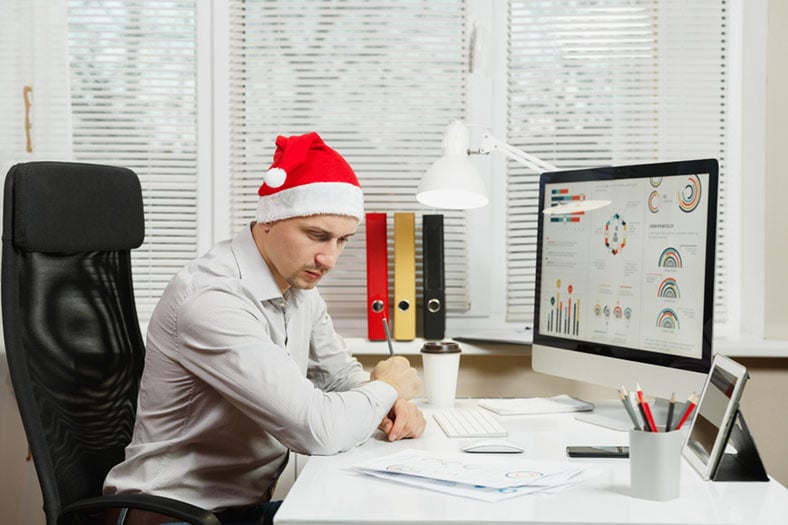 Even though any classroom-based training you run will not take place while your office is closed, there is no reason why you shouldn't continue to offer eLearning to your students. A training management system with an LMS (Learning Management System) built-in will allow you to seamlessly offer eLearning to your students, as well as making sure all your information is stored in one place, so it's nice and easy to keep track of.
You will also quickly and easily be able to see reports of what eLearning has been completed by which students when you are back in the office, to make sure everyone is staying on track.
Additionally, you can set up automated communications to send with all the sign-in details a new student will need if they purchase a place on an eLearning course, so they will be able to access their learning right away, and not wait around for someone to manually set them up.
This flexibility will mean your students gain the benefit of being able to continue their studies over the Christmas period, and keep up to speed, even if they not attending any instructor-led training. This may work particularly well if your course offers blended learning, as they will be able to just focus on the eLearning aspect of the course while they have a little break for classroom sessions.
Never Miss an Invoice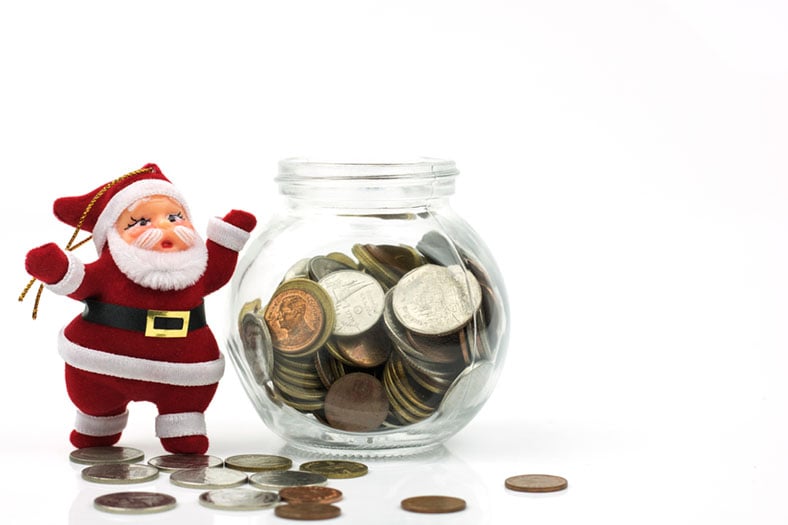 If you're taking a long break over the festive season, you'll want to make sure that you get all your invoices sent out before you close, and you'll also want to make sure that you pay all the invoices which may be due while you're out of the office.
If you have different invoices stored in different places, or on different people's computers, it can hard to track them all down and make sure they are all taken care of.
Using a training management system like Administrate means you can store all your financial data in one place, and not have to worry about hunting those stray invoices down, or missing a payment in the Christmas rush. Administrate also integrates with a number of other payment systems, such as Xero, meaning you can create and manage all your invoices in Xero, but all the data will still be pulled into Administrate for easy reference. This means you don't have to worry about invoices being in one system or the other, as the information will be the same across both platforms, but you'll get the benefit of all the functionality Xero has to offer!
Having a clear list of all the outstanding invoices you have will mean you can quickly go through them all and make sure they have been sent to your customers or suppliers, to ensure they get paid as quickly as possible. It will also allow you to sort through the invoices which will need paid before you go on holiday, as well as the ones which will be due when the office is closed to ensure you don't miss any final payment dates.
Now you can have a break over the festive period, safe in the knowledge that all your payments have been handled.
Pre-Plan Your Marketing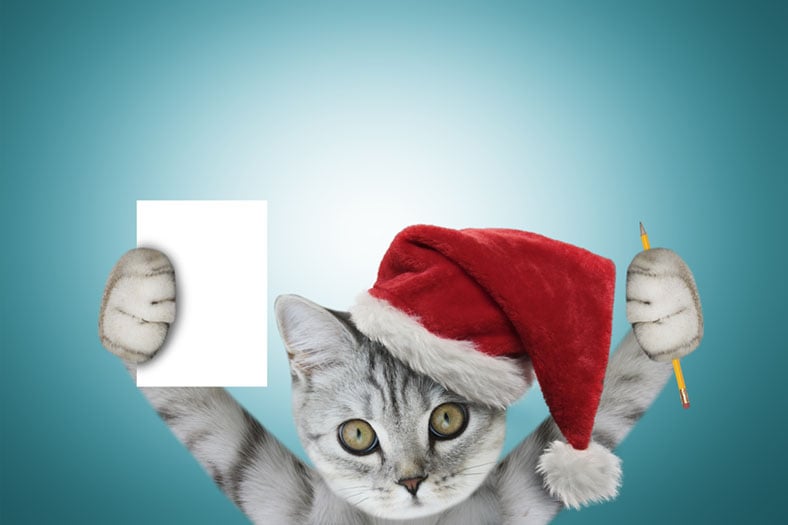 Just because your business is closed for a few extra days over Christmas doesn't mean you need to shut down your marketing activities. As well as marketing to potential customers, you may want to carry out some customer marketing as well, such as a festive greeting, or even something like a special offer if they sign-up to do another course with you in the new year.
Using a training management system's marketing system means you can schedule a lot of your marketing activities, to make sure they carry on without you when you're off. As we mentioned above, Administrate integrates with a number of other systems, and we have a number of integrations which can help with your marketing efforts.
MailChimp – MailChimp means you can create and send professional looking newsletters to your customers or potential customers. The integration with Administrate means you can keep track of who is opening and clicking on your emails, so you can study the stats from all your marketing campaigns in a smart way. You can schedule your newsletter to continue to send over the festive period, even if you're not there to hit 'send' yourself, and you will still be able to collect all the stats and see who interacted with your email.
Lead Liaison – Lead Liaison is a marketing automation and lead management tool, which integrates with Administrate's CRM to make sure your customer database is always completely up to date, and then you can confidently use the data in both systems. Using Lead Liaison you can set up marketing campaigns, create the content for each individual email, decide how long to wait between each email send, and then the campaign will start from the beginning for every new contact that you add to that campaign. This means leads added to these campaigns will automatically start receiving your marketing content,