We understand that teaching transcends technology and while software assists in the management of your training, the success of your business or training department ultimately rests upon the quality of training you deliver. That said, the selection of the technology that sits behind your training operation is pivotal in determining how successful you can be, how well you understand your performance and how quickly you can scale your operation.
At the heart of what we create is a philosophy of 'why have many, when you can have one?' Why should five pieces of software be required when the job could be handled by a single, well-designed, software package?
This rationale behind our approach to software development is based on more than just efficiency, as you'll discover below in our 5 reasons why a single, consolidated, system is preferred over many disparate systems.
1. Multitasking
Utilising multiple platforms and systems for learning delivery can result in both teachers and students having to multitask to achieve their learning goals. There are many who believe that multitasking is counterproductive to effective learning, with one study into in-class multitasking, by Reynol Junco, noting;
"...research in cognitive science shows that there are clear performance decrements when trying to attend to two tasks at the same time"
And, while there's been much discussion over the impact of the increasing role of technology within training, and the emergence of 'digital natives', most experts have concluded that members of the 'net generation' are no better at multitasking than older generations.
2. Attribution
It can often be a significant challenge to measure the performance contribution of each tool when working with numerous technologies and systems in training delivery. Having this level of transparency is vital in order to ensure that every aspect of the setup has value.
A single system, with comprehensive reporting, should allow for better attribution of success (and failure) to allow you to learn and make much faster, qualified, decisions on what is and isn't working. Ideally, you need access to efficient reporting within a single system, where, in under 30 seconds you can understand key performance metrics and find the answers to questions like;
How many students do you have on your courses?
How much money are you making / losing on each course? (if you're a training company)
Who needs to come back for another course?
What courses are being offered online?
Where all of your internal staff are on their learning journey?
3. Collaboration
With multiple systems come multiple logins, different levels of knowledge and different user access levels. Adopting a single system ensures that everyone within your business is working from the same page and can help provide clarity over the status of tasks and work assignment. It also guarantees a shared knowledge of how to get the best out of the platform you're using and helps to lessen the impact of staff attrition and absences; the more people familiar with the system, the less reliance on a single person or team.
It's also worth noting that the efficiency offered by teams collaborating within a single piece of software often means that more can be achieved with the same number of staff. This helps improve the scope for expanding your training operation, without the need for increasing the size of your team.
4. Time
Having to use many systems to achieve tasks that could be achieved by one has an obvious impact on time. Often you'll need to enter the same data over and over again in different places to ensure that no data is lost across a range of systems. Adopting a single system approach cuts this admin time down dramatically and helps those responsible for these tasks focus their time on actions that can benefit your students.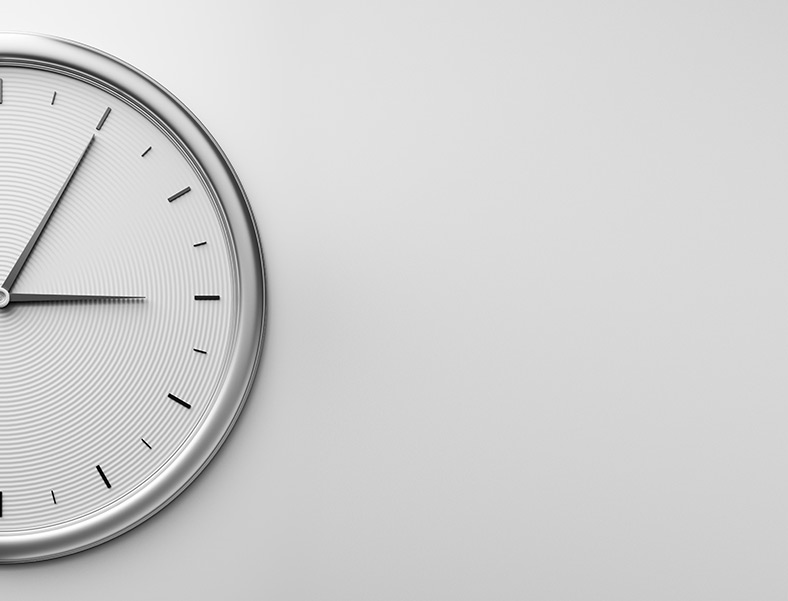 5. Complexity
Generally, with more systems comes the potential for increased complexity. Technology should exist to facilitate learning, not complicate it and while complexity for you and your company is a frustration, complexity for your students is a disaster. A simple, straightforward registration process should be reflected in a slick learning experience, ideally one that affords your students the flexibility to learn in their own time and at their own pace.
Reducing the complexity of students signing up for courses was a big factor for Administrate customer, Angelo Garcia III, of Future Environment Designs who comments;
"New classes and registrations are a lot more simple now. We just have to enter two pieces of information for each student and boom, we're done"
Outside of training delivery, you may well want to integrate with other departmental systems - e.g. financial packages, payment platforms etc. This shouldn't add complexity and is where selection of a single, primary, system is vital. Choose a platform that has integrations already setup and that's open to (or is actively progressing) integrations with new tools.
Buying Software Doesn't Equal Success
Albeit within a school environment, a recent global study by the OECD (Organisation for Economic Co-operation and Development) found that:
"Investing heavily in school computers and classroom technology does not improve pupils' performance"
The same can be said of the training world. Simply buying software doesn't transform your business. You transform your business.
We're delighted when customers tell us that the time they've saved using Administrate has allowed them to focus on improving course materials, expand their courses, develop eLearning and more. However it's important to note that the end product, learning, is all down to finding the best trainers and giving them the best technology.
Discover why Administrate is the 'one system to manage your entire training operation' by signing up for a free trial!