If you sell your training online, chances are a lot of your potential customer's first interaction with your company will be finding and browsing your website. That's why it's so important to make sure your website has all the key information and features that your prospects need to ensure that they complete their sale with you, rather than turning back to the search engines and buying from one of your competitors instead
We're going to take a look at the top five things we think your potential customers need to see on your website, which will hopefully give them all the information they need and encourage them to purchase their training from you.
1. Full Course Listings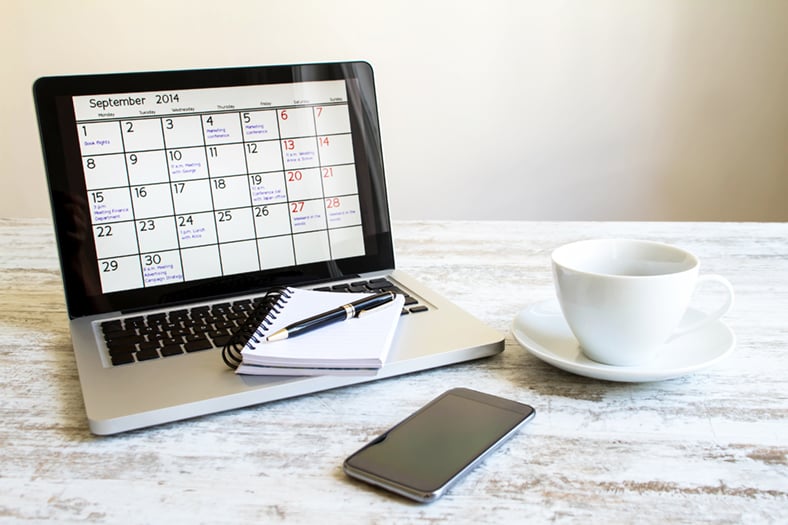 The first thing you obviously need to include on your website is a full catalogue of all your courses, including all the information about each individual course, such as price, location, duration, course content, tutor, etc.
Uploading all this information to your website, and keeping it up to date, may seem like a lot of effort, but it's so important to have this information easily accessible to your potential customers.
It may be tempting to only include the basic information and ask students to get in touch with your team to find out further information, as this will give your Sales team the chance to get on the phone with them and perhaps convince them to close the sale. However, this relies on your potential customer actually picking up the phone in the first place. If they don't have the time to phone you, find your website out-of-hours, or just plain hate speaking on the telephone, then this technique will work against you. Chances are your potential customer will simply look for another option and forget all about you.
At the research stage of the buying process, it's important to provide your customers with as much information as possible. They should be able to look at your website and see exactly what your course offers, as well as get all the details they need about things like duration and pricing. This enables them to easily compare your training offering against your competitors and make the choice which is best for them.
Gatekeeping this information in the hopes of getting to talk to them in person, or just because you can't be bothered keeping your website up to date will only lead to turning customers away and losing sales!
Administrate can help make this process as easy as possible. All the course information you enter into our training management system can be pulled through on to your website if you use our website integration. This means you only need to enter the information once and it will be displayed accurately on your website. It also means if you need to make any edits or updates, you can do this within Administrate, and the information will be updated on your website in real-time.
You can also use Administrate to create course documents which collect all the details about your courses into a handy document for download. You can send this to your students or use it for marketing purposes, again all without having to enter the data additional times.
If you're interested to see all the other ways Administrate can help your training business run more smoothly, why not download our 'How a TMS Can Benefit Every Team in Your Business' eBook?

2. Ability to Book Online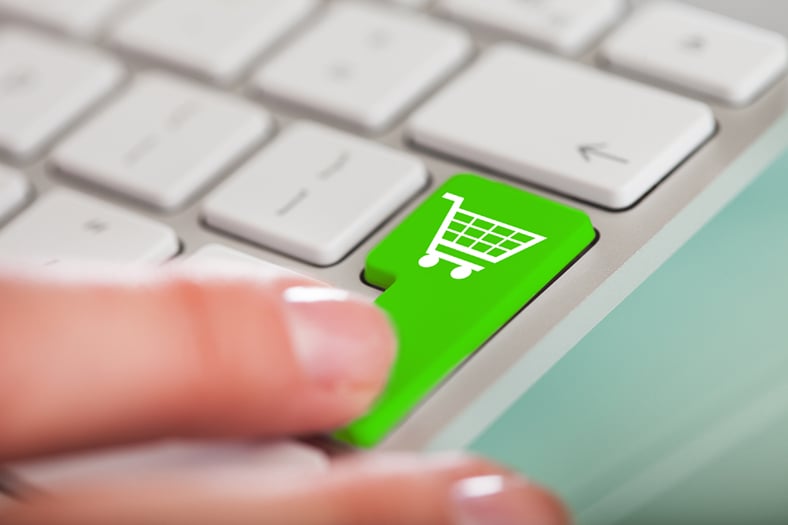 In connection with our first point, it's also really important that you offer potential customers the option to buy from you online, not just view all your course information!
If a customer has come across your website and is looking to complete a sale with you, chances are they would rather do it right then and there online, and not have to wait around.
Here are some reasons why you need to offer online course sales:
Don't have to worry about office hours. With online course sales, it doesn't matter what day or what time of day your prospects find your website, they will be able to complete their sale with you. If they had to phone or email you to complete the sale, this would mean waiting until office hours. As we said above, you're cutting the odds of actually landing the sale if you make your customers wait around to buy from you!
Don't have to rely on free staff. If you need your customers to phone you to complete a sale, that means you always need to have staff members free to answer those calls, or you could be missing out on sales. Selling your courses online means you could be accepting a far higher number of sales at any one time because you don't need an individual staff member to deal with each one.
Match Your Competitors – If your competitors are offering online course sales, you don't want to run the risk of losing a sale over such a minor detail! Get your courses up and running on your website, and watch those sales start to roll in.
3. Support Information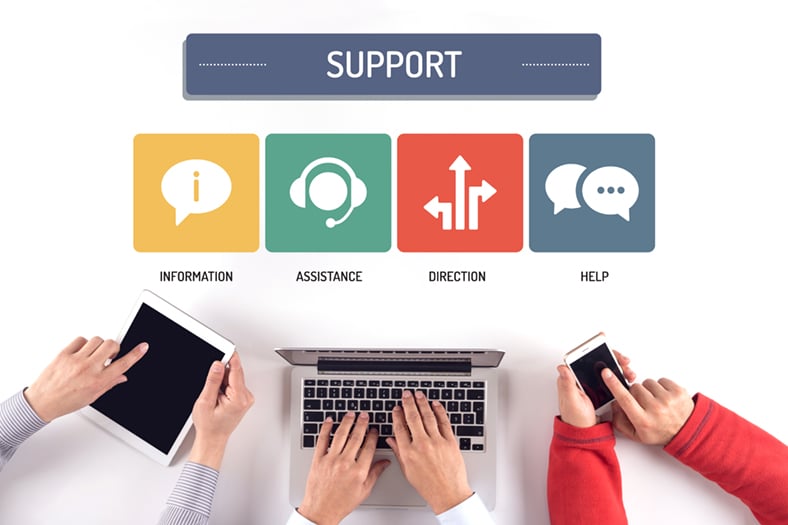 Having a clear support area where customers can get in touch with you is vital in case they encounter any problems when they are browsing your website. This is also important for current students because they may have an issue with the course they are taking or their booking, and they need to get in touch with you directly.
There is nothing worse than having to trawl through loads of page on a website to try and find the contact details section, only to eventually just find a generic sales enquiries form and nothing else. If you have potential customers who need to ask a specific question about your training offering before they book with you, chances are they are going to turn right around and head for a competitors website rather than wait for a possible reply from the form.
We're not saying don't have an enquiry form, as they can be great for collecting sales enquires which may turn into customers at some point, but we do think it's important to have other forms of direct contact on your website, and easy to find, so people can get in touch and get more information if they need it.
Make sure your phone number and general email address (like an info@) are easy to find. You can have a separate 'Contact Us' page, but you could also include information like this in the footer of your website, so it's easy to find whatever page your customers are on.
You should also look to build a detailed FAQ section on your website, as customers may be able to simply find the answer to their problem here rather than waiting to contact you directly.
Finally, if you have social media channels make sure you link to these are well. Make it clear in your Twitter bio or About section on Facebook whether you take customer enquiries through social media or not, and if you do, what hours can people expect direct support.
4. Customer Reviews and Feedback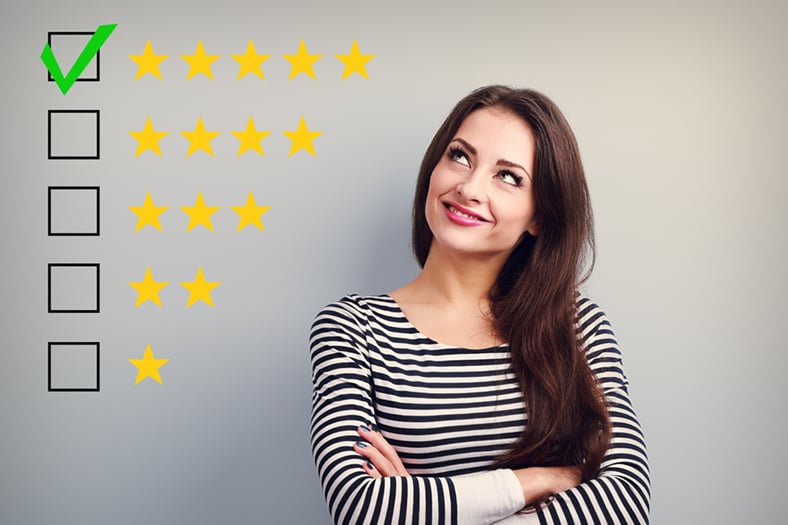 Why spend lots of time trying to convince your potential students that you're the training company for them when you could let your past students do it for you?
When it comes to online shopping, reviews are a great way to talk about your experience with a company or a product and give future customers an insight into whether something is worth the money or not. Getting your past students to review your training company and your training courses is a great way to shout about how great your company is.
If they're going to spend a lot of time and money completing their training with you, they obviously want to make sure it's the right decision. Feedback from past students gives them insight into what your team are like to deal with, how good your course content is, and what sort of ROI past students got from their time with you.
This is why it's a great idea to make a prominent reviews section on your website. You can either group them all together or include the individual feedback for each course on that course's section on your website so it's really easy for your students to find the exact feedback they want.
Something like a positive review or piece of feedback may be just what your potential customers need to push them into making a purchase from you, so think about getting a reviews section on your website.
Don't worry about the possibility of bad or less than favourable reviews. We've talked about this on the blog before, but bad reviews or negative comments aren't necessarily going to turn future customers away from your business. It's all about how you handle the negative comments that will make the difference!
Don't delete them, as this can just cause even more problems. Instead, figure out how you can use the feedback you've received and use it to make a positive change in your business. Then you can reply to the bad review, outlining the steps you're taking to make changes which will tackle the problems raised by the poster.
Everyone makes mistakes and things go wrong a lot, but if you can turn negative feedback into a positive then future customers will be impressed that you listen to feedback, and act on it to make your training business better for the future.
5. A Range of Course Delivery Methods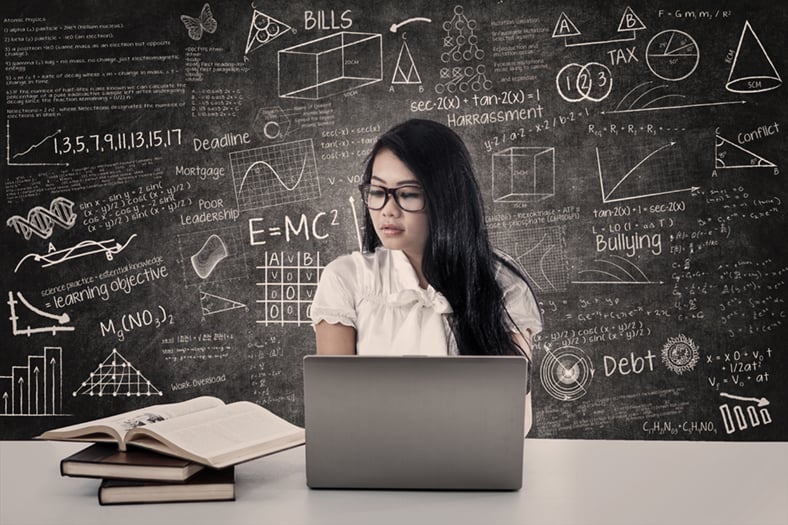 The last thing we think your customers need to see on your website is a range of course delivery methods. This may not work for every training provider out there as you may only offer one delivery method for the type of courses you deliver, but if you can offer your courses in a number of different delivery methods it will extend your reach and should enable you to service more customers in the same time period.
If you offer classroom-based sessions, eLearning, blended learning, or virtual instructor-led training it's important to shout about it so your students know all the different options available to them.
You may want to split up all the different options up into different sections on your homepage, so your customers can easily click on the eLearning section and see all the courses available to them without having to wade through the rest of your courses to find what they need.
You will also want to make it clear the different delivery methods you offer for individual courses on that course's webpage so that students who are searching for a specific course can see straight away if you have a delivery method that will suit them!
If you offer different delivery methods make sure you shout about it as much as possible! That way students specifically searching for a certain course with a certain delivery method are more likely to find your website and see that your courses are suited to them straight away.
Download 'How a TMS Can Benefit Every Team in Your Business'
Selling your courses online is just one of the ways Administrate can help improve your training business. In fact, we've got a feature that can help every team in your business! Check them all out by downloading our free eBook!