We're excited to announce that Administrate have teamed up with Lead Liaison to bring you a free webinar - How Training Companies Can Scale Marketing. Join us on November 6, 4.30pm UK time, though sign up quickly - there are only 100 seats available!
Lead Liaison have recently build an integration with Administrate, which allows users to connect any lead details that are collected within Lead Liaison and pull them through to Administrate's CRM. You can even decide when the lead should be pulled through, as you may wish to wait until the lead has demonstrated some potential buying behaviour before handing the details over to your Sales team.
Our co-webinar with Lead Liaison is designed to show training companies how you can scale your marketing efforts to ensure you are getting the best output for your time and money!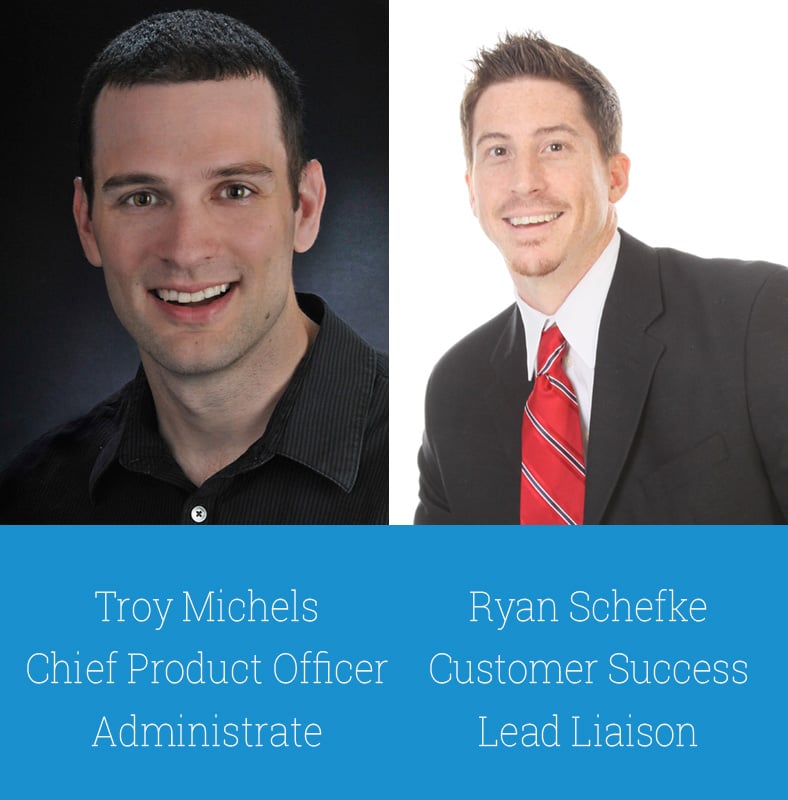 The webinar will be hosted by Ryan Schefke, Customer Success, Lead Liaison and Troy Michels, Chief Product Officer, Administrate. During the webinar they will discuss:
An introduction to both Administrate and Lead Liaison's software, and why Lead Liaison decided to build an integration with Administrate.
How to use a training management system to improve your marketing and sales efforts.
The purpose of marketing automation, and the different functions it can offer.
How to generate qualified leads.
How Marketing can then pass these leads on to your Sales team, for maximum results!
If you're interested in attending the webinar, please click here to register for your free place!
You can also watch the recording of the webinar is full below if you missed out on the live session!
Enter your details to view this video.