If you're interested in getting a sneak peek at what Administrate does and how our training management software could work for your business, why not attend our upcoming webinar with Training Industry?
We are sponsoring a complimentary Training Industry Product Showcase with Training Industry where Administrate's CEO John Peebles will demonstrate how training management software is the backbone of every internal LMS. In addition, John will illustrate the correlation between learning tech and employee business outcomes, and how a powerful platform is the missing piece of the L&D puzzle.
During this product demo, John Peebles will provide insights on:
How plugging into a platform will help transform your business
The status quo – LMS and the tech ecosystem
The five levels of managing an L&D operation effectively
How your organisation can set itself up with a platform strategy
...and much more!
If you think Administrate could be the platform for you, or you just want to get some more information on what we do and how we do it, this is the perfect chance for you to gain some insight!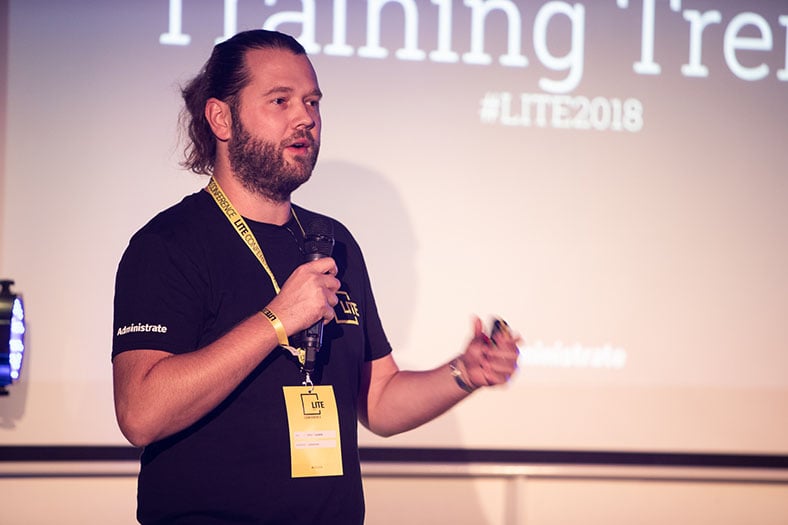 How to Join Us
If you're interested in attending our free webinar run by Training Industry, then you can register your interest by filling out the form here!
Date - 11 April 2019.
Time - 1pm in Eastern Time (US and Canada)/ 6pm in BST (UK & Ireland).
Duration - One hour.
To see full details on the webinar, including the technical requirements needed to attend, please head to Training Industry's event page.
About Training Industry
Training Industry is the most trusted source of information on the business of learning.
On our website, TrainingIndustry.com; in Training Industry Magazine; and in our webinars, events and continuing professional development opportunities, we focus on the professional needs of the learning professional. Our aim is to provide the information, insights and resources needed to more effectively manage the business of learning.
We serve as an expert resource for learning professionals seeking information about best practices and innovative approaches and create an environment for trust and information sharing among learning professionals, including those in the learning and development function, and experts from companies serving the training industry.