We write often about how it's impossible to scale your training using nothing but spreadsheets. However, that idea isn't based solely on organisation. It's also about profit. Using cluttered or inefficient systems to manage your training leads to increased costs, poor performance, poor customer satisfaction, and ultimately, a smaller customer base. In this post, we discuss how a training management system can improve your profitability, and help you scale your training business.
Improving Efficiency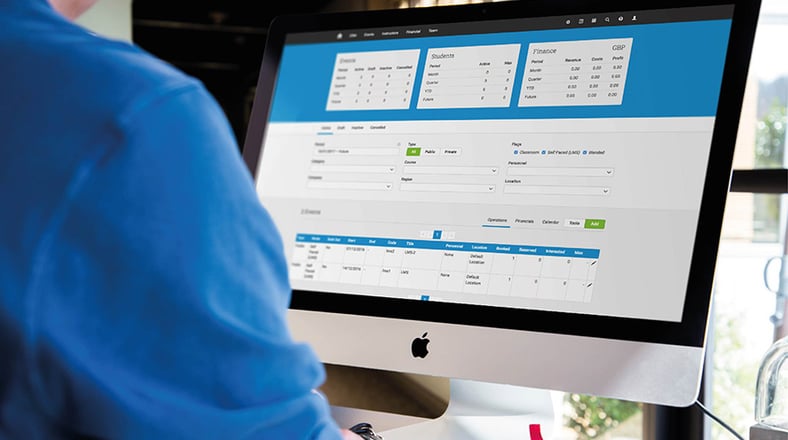 Tired of people missing meetings, communications not being sent, prospects not converting to customers? What about instructor mix-ups, student complaints, or billing? Running a training operation is reliant on a laundry list of components. That means multiple points of failure, where an inefficiency in one is compounded across the business. Introducing training management software removes these issues, and replaces them with a single access point. No more shared spreadsheets, or expenses being calculated on an ever-growing pile of Post-It notes. We've seen our customers make huge savings in terms of time and resource spend within just a few months of using Administrate, discover more here.
Team Performance
Sick of pieces of paper flying everywhere, or documents being stored in multiple Google Drive folders? Or having something urgent that needs signed off, and discovering that they're on holiday? Training management software is the answer to your problems. Administrate offers secure document management, and a comprehensive knowledge base to let all key points of reference be accessed from one place. We also have team calendars and discussion forums, allowing cross-department teams to collaborate quickly and effectively - no more 30 minute fact finds! And finally, with Single Sign-On, it happens fast. Put simply - less conflicts and passwords on spreadsheets, more communication, and more tasks completed.
Credit Management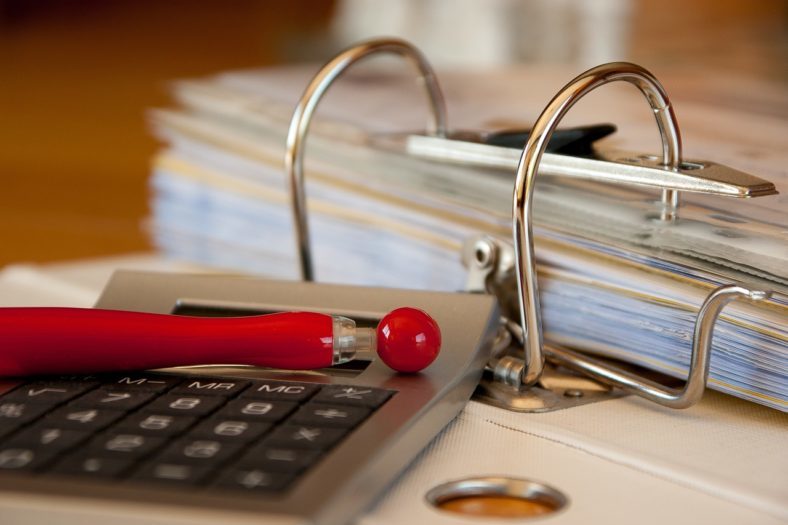 Staying profitable when your customers aren't paying their bills is a challenge that beats any business. With Administrate's flexible finance system able to integrate with Xero, FreeAgent, Sage, Quickbooks, and our API covering the rest, you can automate reminders and issue invoices with ease. Even better, you can match this up with your online payments and course bookings - from payment made, to receipt sent, no interaction is required. We're no financial wizards, but we're pretty sure that this is witchcraft. Check out our video here to learn more.
Learner Engagement
A training management system enables teams to engage with their learners better than ever before. Use automated communication triggers and templates to take care of common emails, such as confirmations, cancellations, location changes and more. With Administrate's SurveyMonkey integration, you can create beautiful surveys that will give you incredible insight on your company training performance. These will help you identify any common issues, and reward your top performing instructors. Not convinced that reviews are that important? Read our article here to discover why reviews hold the key to improved profitability.
You can even use Administrate to handle enquiries and potential learners, using the sales system to track them from prospect, to fully paid customer.
Learner Management
Getting new students to sign up for your training is just half the battle. With training management software, managing your learners becomes a straightforward process. With Learning Tracks, you can easily define the direction that you want students to take through your content, courses, examinations and more. You can track learner performance as individuals, or as a group - and compare cohorts against each other to identify trends. However, learner management isn't only for your customers - it's for your team too. Using Administrate's learning tracks, you can plan out personal development plans with employees and define the path ahead, and how you can be part of their growth. Or, you can create a standard on-boarding process, making sure that everyone's on the same page from day one. Reduce that ramp time, and make staff development a profit centre!
Reporting & Analysis
No organisation can achieve consistent and scalable profit without accurate reporting. Reporting is critical to profitability in so many ways. It identifies growth areas, and highlights your weaknesses. Without high quality reporting, you're working with either no information, or worse, incorrect information. Administrate's training management software comes with the most flexible and powerful reporting engine in the industry. Fast, reliable, exportable, and most importantly, accurate. Discover how Administrate customer ForgeRock used our reporting suite to revolutionise the way they approached training.
Better still, once you've built a report and you're happy with it, you can save it and automate it to recur. This means that the hours you spend every quarter compiling figures for the board and senior management are saved, and your reporting is consistent. With Administrate's reporting engine, you can ensure complete transparency and reliability with other departments, and foster a culture of trust in your organisation. In short, our reporting engine gives you the visibility and flexibility you need to make informed strategic and operational decisions.
Summary
With Administrate's training management software, scaling your training and increasing your profitability is made simple. To summarise, Administrate helps you and your business achieve this by:
Delivering time and resource efficiencies, removing multiple points of failure.
Keeping everyone on the same page, and empowering collaboration between teams.
Automatically chasing for payment, keeping your revenue stream flowing.
Engaging with learners to improve your courses and reward top performers.
Manage learners and internal personal development/on-boarding.
Providing detailed, reliable and flexible reporting and analysis.
Ready to get started? Start your free trial today by clicking here.
Free Download
Fill in the form below to download our guide to marginal improvements, helping you run your training more efficiently today.