SEO is a topic that can seem scary at times! It all sounds very complicated, and it sometimes seems like you're trying to guess how to impress Google. However, don't worry – there are some straightforward steps you can take to make sure your training organisation is SEO friendly.
There is obviously loads of stuff your Marketing team could be doing to ensure that you rank highly in search engines, and some of it can be pretty complicated and time-consuming, but we've picked the basics that you need to do to make sure your potential customers are finding your website when they search for training!
Understand What Your Students are Searching For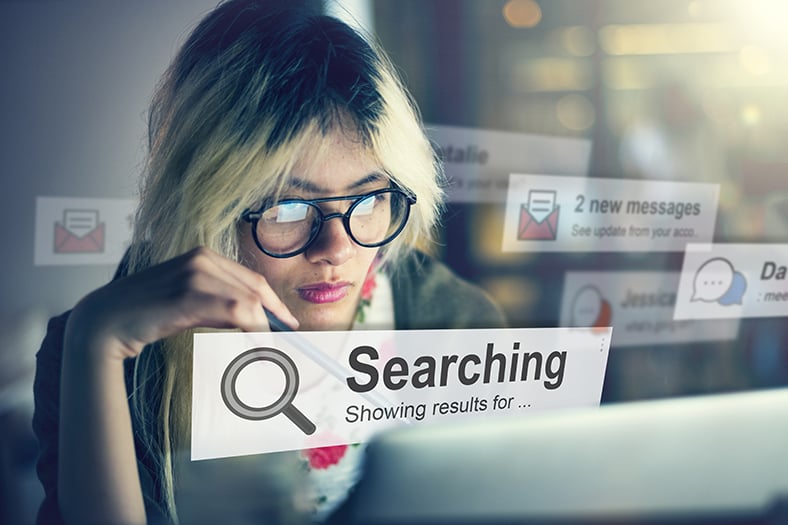 A good way of knowing how to make your website and training courses more visible to search engines is to find out what your potential customers search for when they come across your website. What keywords are they typing into Google which leads them to your training courses? If you know that people are searching already, you can try and put more effort behind these keywords to hopefully ensure you are one of the first websites they will come across during their search.
It's also a good idea to find out all the related keywords to these search terms so you can see other keywords that you aren't ranking for and perhaps start creating content around those to drive traffic to your website. This can be especially key if you're launching new training courses or focussing on a new topic that you don't have a lot of keyword search history data for already.
Tools like Google Analytics can show you the keywords that people are searching for when they end up on your site, which will allow you to pick out the most relevant ones and build your marketing strategy around these.
For finding related keywords, even something as simple as Google's 'searches related to' section at the bottom of each search page can show you the other types of terms potential customers are searching for.
Create Content Around Your Keywords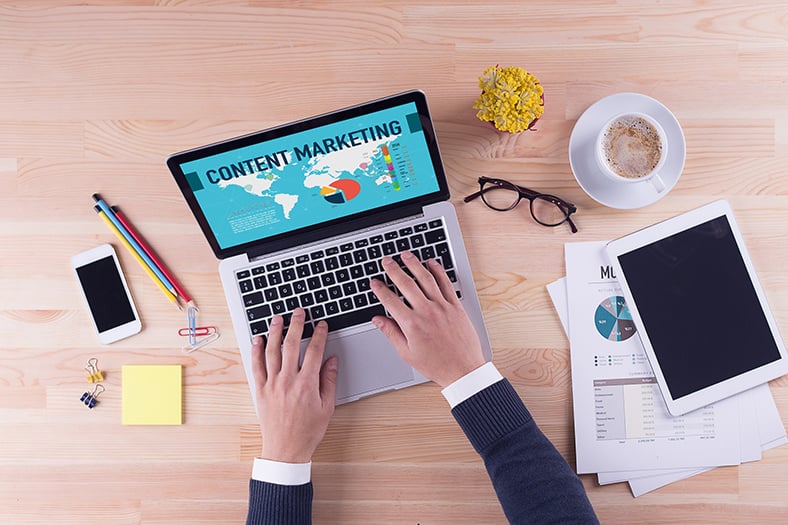 Now you know what your potential customers are searching for, what do you do with that information?
Answer questions – If customers are asking questions or looking for the solution to problems with their searches, then makes sure they can find the answers they are looking for on your website. Questions like, "What training do I need to become a first aider?" are a good example of this. You could create a whole content piece about different first aid qualifications for different professions, and link through to your first aid courses throughout the piece. This should hopefully mean a potential customer will ask the question, find the answer, and then book the desired training with you all in one step. If not, it at least puts you at the forefront of their minds when it does come time for them to book their training.
Be the definitive source – If you have lots of detailed information on a particular topic, you are more likely to become the go-to source for training-related information in your field. You can do this by covering every aspect of a topic possible, so any search related to that topic should pull up your results at some point. This doesn't mean writing a blog post that's thousands of words long, but you could write a whole series of blog posts on a particular topic, and then turn all those blog posts into an eBook. This way you can deal with an individual element of the topic in each blog post without overwhelming your readers, but they can still download the entire package in an eBook if they wish to.
Match Your Keywords – Maybe your potential customers are searching for keywords that you weren't expecting or are slightly different from the way you have your SEO strategy set up at the moment. It's essential that your content and your web pages reflect real keywords and not the keywords you think your audience is searching for. Take a look at the keywords, especially the long tail ones, that your customers are looking for and make sure you include these in your website and your marketing content.
Ensure Your Courses are SEO Friendly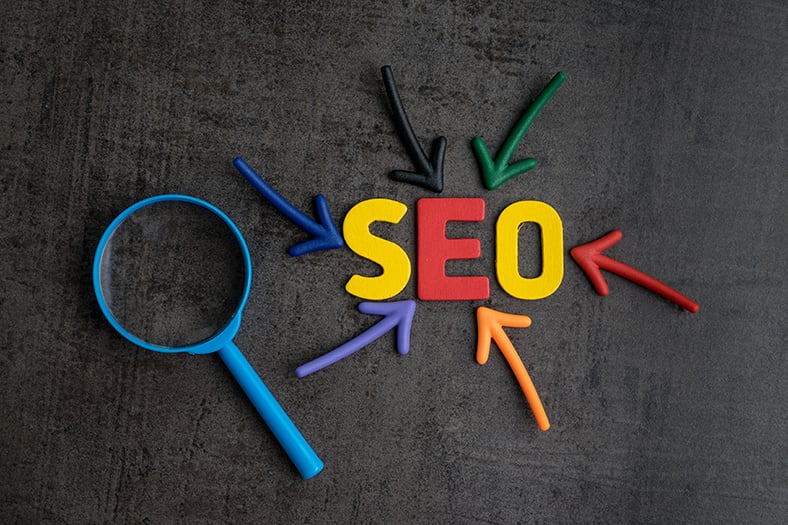 You may think once you have your Marketing team working on a great SEO strategy you've done everything you need to do, but if your course pages aren't SEO friendly, then it could be tough for your potential students to find the information they are looking for on your website.
It's important to stand out from your competition, so you want to make sure your pages are as easy to find as possible, and students can tell from a quick scan on Google that they have found the page they need. If the information is muddled, then they may head to the next result, and you can kiss that sale goodbye.
Here are the elements of your page which commonly appear in Google and how you can make sure they're SEO friendly!
Page Title
This tells your students what your course is about. However, you only get a limited amount of characters (usually between 50 and 60 characters), so you need to make sure you include the critical information in a short and snappy title. Otherwise, half your title may be cut off and your potential customers may skim past your results if they're not sure what the page is about.
Page titles don't just tell your customers what your page is about, it also tells search engines what your page is about, so make sure it's clear, and you include any relevant keywords. Search engines decide how relevant your page is in someone's Google search, so you want to make sure the topic of your page is nice and clear to give yourself as much chance of ranking highly as possible.
URL
This is web address of the page you are directing searchers to. You want to make it clear what the page is about and include any relevant keywords to reassure searches that they have reached the correct page. However, don't try and stuff it full of keywords and end up making it too long. Try and make your URLs short enough that a student could remember them if they need to find them again in the future.
Meta Description
This is the small preview-type paragraph that appears on Google to give your potential customers an indication of the content featured on that webpage. Moz recommends you keep your Meta Description between 50-300 characters to ensure the whole thing gets displayed and Google doesn't cut your text off mid-sentence.
While meta descriptions don't directly affect your Google ranking, they can affect your click-through-rate (CTR). Make sure you tell your customers exactly what the page is about so they know they've found what they're looking for and click through to read the rest of your page.
Integrate Your Training Management System with Your Website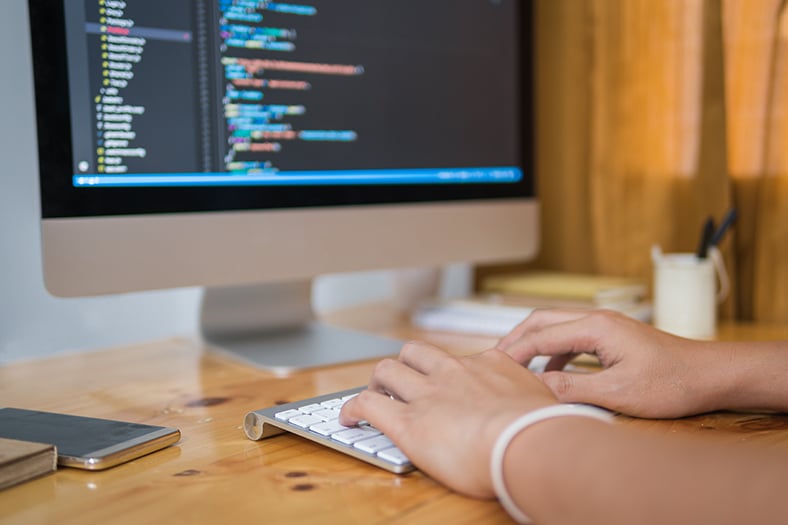 Administrate has several ways it can help ensure your training website is SEO friendly to help ensure that more students are finding your courses!
Descriptive URLs – Both your course pages and event pages within Administrate can include the full name of both (course and event) meaning students searching for a specific course title are more likely to find your results.
Full keyword and meta description control – With Administrate you can easily define your target keywords, and we give you full control over your page descriptions so you can help improve your CTR!
Everything is hosted on your domain – Our WordPress plugin runs on your domain, meaning when students search for your courses they are finding the results on your website and not a third-party website. This means everything is working towards the SEO of your website and not someone else's.
Fast page loading – Page load times are considered highly important by Google, and our built-in caching mechanism makes sure your pages load as fast as possible.
Share Your Content!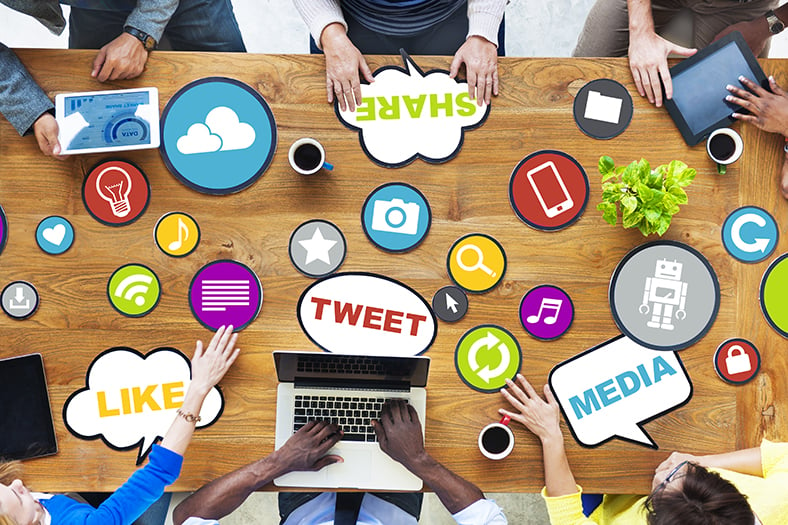 If you create marketing content, then it's important to share it to get the word out. If you want to establish yourself as a knowledge base for everything in your particular industry, then you need to spread the world. You want visitors to come to your website to find the answer to any related question they may have, whether they are looking to buy right now or not because when it comes times for them to purchase training, they will be aware of you and trust you!
Ensure you share your content on relevant social networks to reach a wider audience than those people who would typically visit your website. This also gives your followers the chance to share your content to a broader audience and perhaps attract some new customers in the process.
As we mentioned above, things like page titles and meta descriptions are important on social media too, as these are the details that are pulled through in the preview boxes, so make sure they describe exactly what your page is about, so readers know the content is relevant.
You can also repost content on other related content sites, which will also give you a wider audience than usual. These types of sites will show that the content was originally posted on your site and will link back to you, so you don't have to worry about duplicate content penalties. Reposting your content in this way is mutually beneficial as the site you're posting to gets to repost some relevant content to their audience, and a whole new audience is directed to your website if they enjoyed your content.
Backlinks are important to Google as well because they show that other sites trust you as a source of information on a particular topic and they act a type of vote of confidence for your website.
Download 'Increase Your Training Sales' eBook
If you're interested in how to increase your training sales through a number of different methods, including SEO tips, then download our free eBook!
Watch Our LITE 2018 Talk!
If you want to learn more about this topic, watch our 'How to Make Your Training Organisation SEO Friendly' talk from LITE 2018!