At Administrate, we love talking to our customers. With training providers based all over the world, and spanning a number of industries, all our customers have exciting stories to tell about how they got started, what it's like running their particular company, and how they work with Administrate to run their business better.
We decided to do some in-depth interviews with five of our biggest customers, to get a better insight into their company's story, and what things are like for them on a day-to-day basis.
Download our free Training Providers at Work 2017 eBook to read interviews from: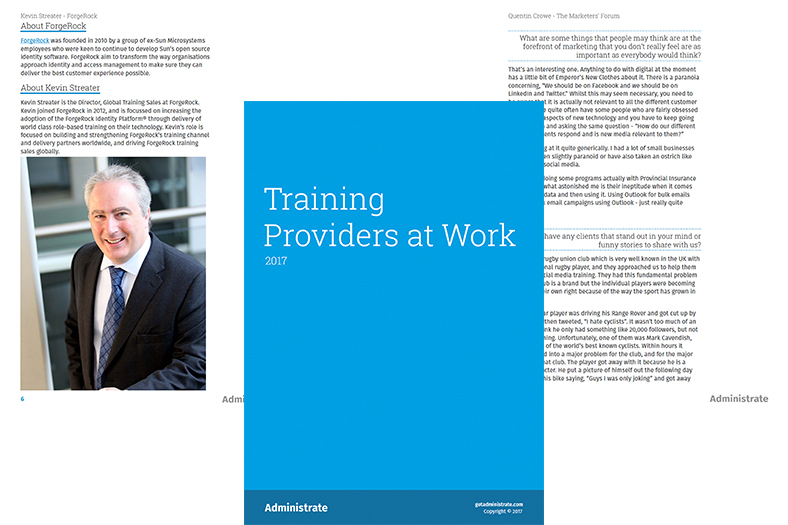 Download Training Providers at Work 2017 eBook!