In the past we've talked about how important customer feedback is, and how you can use it when measuring your training offering for internal purposes. But how can you use this information in another way? Collecting feedback can take a lot of time and effort, so you'll obviously want to get as much return on that time spent as possible.
In this post, we're going to look at how you can use customer feedback to improve your sales. If you've already put the feedback to work internally, and used it to help make business decision, why not use it again to increase your revenue and your profits?
Check out our full list of how to use customer feedback to improve your sales below.
Put a Review Section on Your Website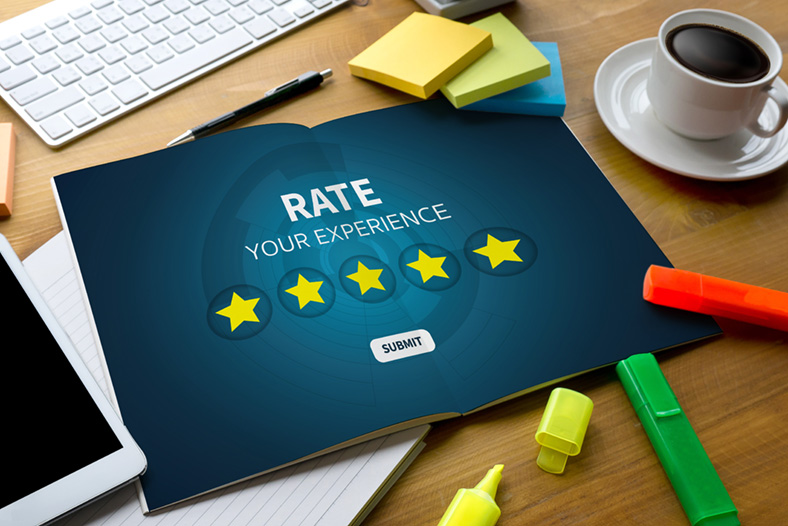 While this technique doesn't cover feedback you've already collected in things like student surveys, it does give you the chance to collect additional feedback, and proudly display it to everyone who visits your website.
You may want to create a whole page on your website dedicated to reviews, or you may wish to simply have a reviews widget which displays on all, or some of your pages, so they are constantly being reinforced in the mind of anyone browsing your website.
Either way this is a great chance for you to show off all the nice things your customers are saying about you, and will boost the confidence of potential customers that your business is a trustworthy place to purchase their training.
However, as we mentioned in a previous post, less than favourable reviews are not a bad thing either. Customers like to see an honest portrayal of a business, and see how you dealt with negative elements that people have raised in the past. Potential customers are likely to think you've been editing out the poor reviews if you only include the glowing ones, so make sure you create an accurate picture of past customers' experience with your business. A study by Fan & Fuel found that 65% of people say that one negative review would not put them off deciding to buy a product or service, so don't automatically think less than positive reviews automatically mean you're going to lose all your sales!
As we said above with student surveys, you can also use the information you get from your customer reviews to make improvements for the future, and see what is working well. You may wish to have a reply function to the reviews, so you can comment if someone's review has lead you to make an improvement. This way they can see that their request was read and dealt with, instead of it just falling into the void. If they see you addressing their issue, they may also consider returning in the future, as you're clearly a business who cares about your customers. No business is perfect after all!
Having a prominent review section on your website allows visitors to make a more informed decision, and if you don't have reviews but a competitor does, they could be more likely to purchase from them, with 92% of consumers being hesitant to purchase from a business if there are no customer reviews on their website. It also means people are not having to do the legwork themselves to find out how good your business is, as it's right there on your website for them to see, which will make the browsing (and hopefully purchasing) experience easier and more enjoyable for your customers.
All this should lead to customers trusting your business more, and feeling confident that purchasing their training with you is the right decision, which will lead to more sales! Having a review section is especially important if you have a lot of competitors in the same market and you really want to stand out, so get them added to your website as soon as possible if it's not something you already feature.
Apart from reviews, want to know the best ways to collect feedback on your training company? Check out our free download at the end of this post with our top 7 reasons!

Collect Reviews on an External Website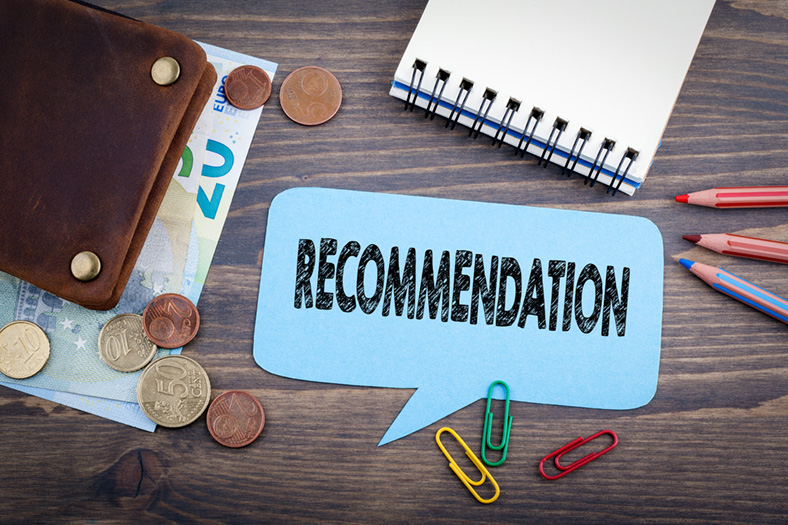 In addition to having a reviews section on your website, or instead of if you're not keen on adding one, you can collect reviews from customers on external websites.
Websites like Administrate partner Coursecheck give training companies the perfect place to display their customer reviews outside of their own website.
This means customers can find your courses searching through a site like this, rather than having to directly land on your website and then find the reviews from there. If they are looking for a training course on a specific subject, such as Health & Safety, they can view all the relevant courses by training companies which are listed on the website, and then make the decision to buy from there.
Much like visiting TripAdvisor when picking a new restaurant, customers are probably quite likely to seek out sites like this to make a more informed decision about their purchase. The order results may appear on Google may not show the best choice for their training needs, whereas sites like this allow customers to filter results by the average rating past customers have dished out, so they can really see how well you stack up against your competitors.
It's a great idea to point current and past customers to leave reviews on this site wherever possible, because if you're directly competing with other companies offering the same courses, those extra few positive reviews could be what pushes them in your favour. You can do simple things like include a link to your profile in email signatures, and point customers towards it to leave reviews or just check out all the past reviews you've already received.
Having a little more visibility outwith your own website gives you the chance to attract more customers who may not usually come across you site. You're opening yourself to a whole new audience if you target people who do their shopping by using these external review sites as a base. Opening yourself to a wider pool of potential customers is never a bad thing, and it will hopefully mean lots of new sales from people just discovering you!
Use Reviews in Marketing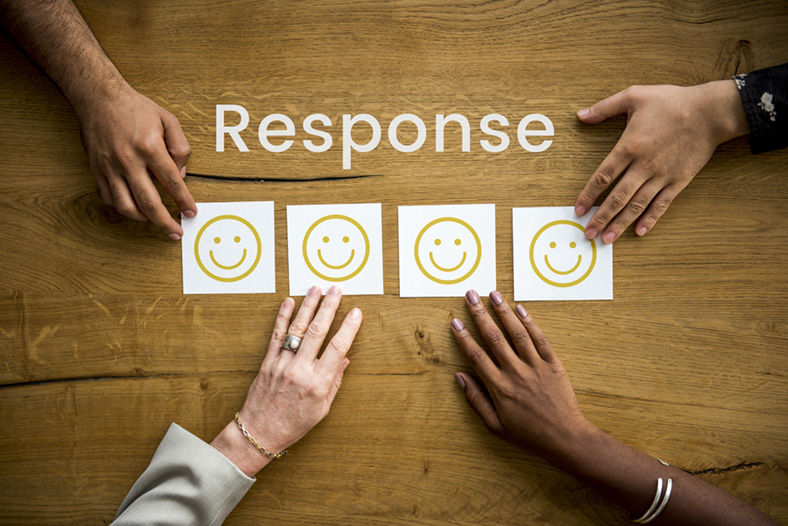 A really simple way to make the reviews you get more prominent and increase the likelihood of people seeing them is to include them in your marketing material. This is really easy, as you'll be creating marketing content anyway, so you just need to look for ways to include reviews and quotes in a natural way.
It may be a good idea to keep a customer quote bank with specific parts of the reviews pulled out that you think will be the most effective for marketing. These could be quotes that highlight a particular course or member of staff, or more general things like what it's like being a student with you, or how efficient your Training Administration team are.
You can either choose to create a piece of marketing content around a particularly good quote, or you may have things lined up in your content calendar already where the quotes can simply be slotted in.
You can also use them in blog posts, customer emails, or even on things like fliers for trade shows you're attending. Choose short, snappy quotes that highlight the best parts of your business and really make you stand out.
On the flip side, you can also use your less positive reviews for marketing material as well. If you get a negative review about a particular aspect of your business, such as how a student felt the assessments in the course were too close together, you can do something like a blog post about this. Discuss the negative feedback, talk about the steps you've taken to approach this feedback, and then highlight any changes you made as a direct result of the feedback – such as spreading the assessments out a little more throughout the course.
Even though you're highlighting a less than favourable review, you're showing that you're a forward-thinking company, and you're genuinely interested in making things better for your students. It also shows that you actually read customer reviews, and use them in your training measurement. As we've said above, bad reviews don't have to be a bad thing, so use them to your advantage.
Create Customer Case Studies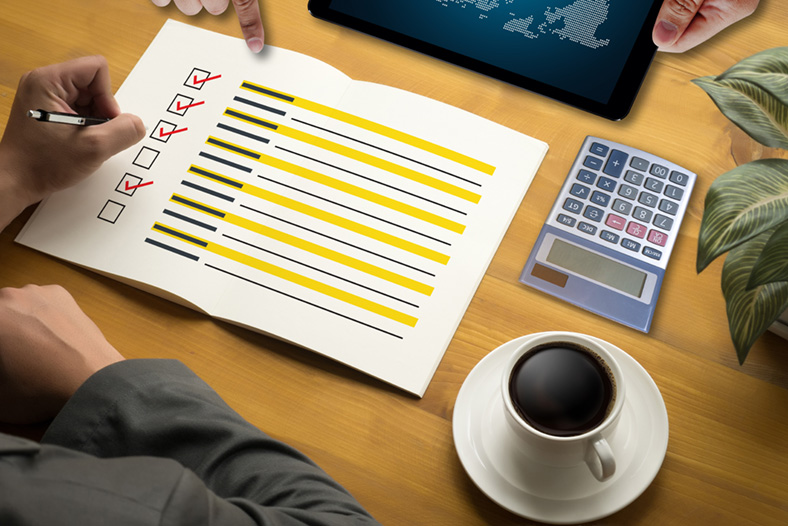 Another great marketing activity you can do are customer case studies. While these aren't as much of a 'quick win' as pulling quotes from reviews – because they will take some time and effort to complete – they are really worth the extra legwork!
To get the content you need for a case study, you may wish to do something like run a quite detailed survey with your students to gather more insight than you may usually get on a more general survey.
It may also be a good idea to focus on a particular group of people so you can do more a focussed case study rather than a general one. This could be students from a particular class, where you could even gather data from the same class every time you run it to get a really full picture of what the positives are of that class. This could be particularly good if you run a quite niche class, or something that not a lot of other training companies offer, as you can really show off you unique offering and get your training company noticed, as case studies about a First Aid course that hundreds of other training companies offer may get lost in all the other related content there already is floating around.
If you do something like provide the training for an entire company or department of another company, this can also be a great basis for a case study. If you have a contact at the company, you can use them to ask all the students to fill out a specific survey, or you can maybe even arrange a more detailed interview with members of their management to explain why they chose your company and that specific course, as well as how the staff have found the training, and how it's relating into their work life. Case studies like this could be great for helping you land similar customers, as they can see how well your training has worked for companies similar to them.
Doing really in-depth case studies will take a bit of time to complete, but they are really great marketing tools that can be used in a number of different ways:
Send out in marketing emails to potential customers to show off the features your business can offer them.
Post them on social media.
Send them in reply to customer enquires you get through to your Sales team. They are a quick way to show off exactly the features and positive reactions to your business without having to write a huge email that they probably won't read anyway.
Include them in other marketing material, such as related blog posts, so people who want to read a bit more about a specific course or aspect of your business can download them easily.
Make a customer case studies section on your website which is prominent, so potential customers browsing your website can find them easily and download ones which are specific to what they are looking for, e.g. a specific Health & Safety based case study if they are looking for more information on First Aid courses.
Make Those Sales!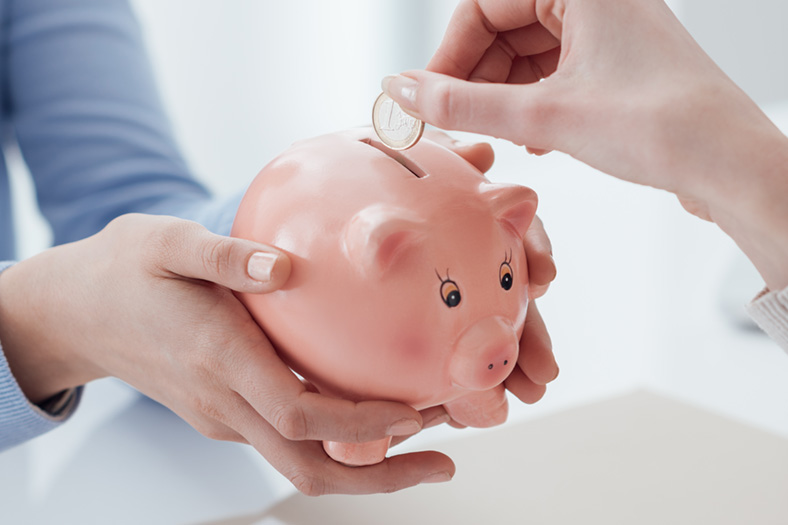 It's really important to make sure you use the results you get from customer surveys and reviews so you're getting the most out of the data you're collecting. Not only will you be able to see how well your business is performing, but you can also use the data in a number of different ways to help increase your sales at the same time.
Reviews may seem like something you feel like you need to do as part of running your business, but you need to look at how you use them in a positive way going forward, otherwise they are just a waste of time. Customers saying nice things about you is obviously brilliant, but using those nice things to get more sales is even better.
You can also use the techniques listed above to utilise past surveys and reviews you have collected and haven't done anything with yet. Have a look through any past reviews you have and see what quotes and interesting points you can pull from them that your Marketing team can take advantage of – it's all useful for customers and their decision making process!
Download The 7 Best Ways to Collect Feedback on Your Training Company
Reviews aside, there are lots of other great ways you can collect feedback on your training company and then use in your training measurement. We've got the 7 best ways we think you should use to collect feedback on your training company, all in one handy guide for you to download!